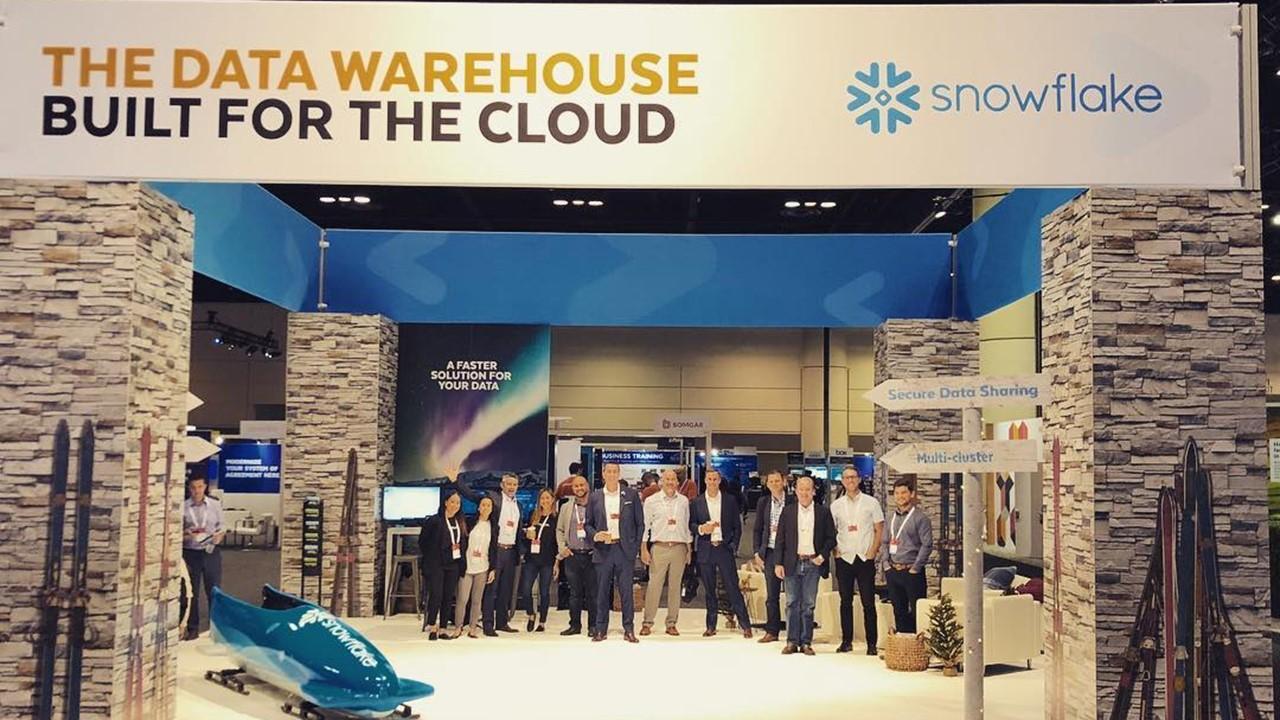 Snowflake Completes Record Software IPO, Shares to List Today
By Mohit Oberoi, CFA

Sep. 16 2020, Updated 8:55 a.m. ET
This week is the busiest for the U.S. IPO market since May 2019. On Wednesday, Sept. 16, cloud-based data storage company Snowflake will start trading on the NYSE under the ticker "SNOW." The company completed a record software IPO and raised nearly $3.4 billion. How did the IPO go and what is Snowflake's outlook?
Article continues below advertisement
How did the Snowflake IPO go?
Snowflake's IPO was successful. The company raised its IPO price twice after the initial filing. Salesforce and Berkshire Hathaway agreed to invest in the company. The stamp of approval from these companies helped Snowflake increase its IPO price. Warren Buffett, Berkshire Hathaway's chairman, is known for his value investing strategies.
Article continues below advertisement
What was Snowflake's IPO price?
Initially, Snowflake priced the shares between $75 and $85. However, the company raised the estimated price to $100–$110 on Sept. 14, which was an increase of over 31 percent at the midpoint. Finally, the company issued shares at $120. Snowflake would issue 28 million shares and have a starting valuation of $33 billion. The company was valued at $12.4 billion after its private funding round in February. However, tech stocks have boomed since then, which increased Snowflake's valuation.
Article continues below advertisement
Snowflake's stock price today
Snowflake shares will start trading on Sept. 16. We'll know the listing price when the markets open. However, given the response to the IPO and the backing from Berkshire Hathaway, the shares could list at a higher price than the IPO.
What is Snowflake's stock outlook?
Snowflake's outlook looks strong based on the demand for cloud data storage. In the IPO filing, Snowflake said, "According to IDC, 49% of data will be stored in public cloud environments by 2025, an increase from approximately 30% today. Additionally, according to a 2019 IDC report, 90% of Global 1000 Organizations will have a multi-cloud management strategy by 2024."
Article continues below advertisement
Snowflake has strong growth potential. Analysts are also bullish on the company's outlook. "There's not really a pure-play company on the market like Snowflake," said independent technology investment analyst Beth Kindig. She also said, "They're bringing an Amazon-like approach to data warehousing."
Article continues below advertisement
Google BigQuery, Amazon Redshift, and Cloudera are among Snowflake's competitors. Currently, the company is posting losses. In the first half of fiscal 2020 ended July 31, Snowflake posted a net loss of $171 million on revenues of $242 million. The company's revenues increased 133 percent during this period.
A wave of tech IPOs could be construed as a sign that valuations are getting starched in the tech space. Tech stocks have come off their recent highs after the crash last week, which was the worst for U.S. tech stocks since March.