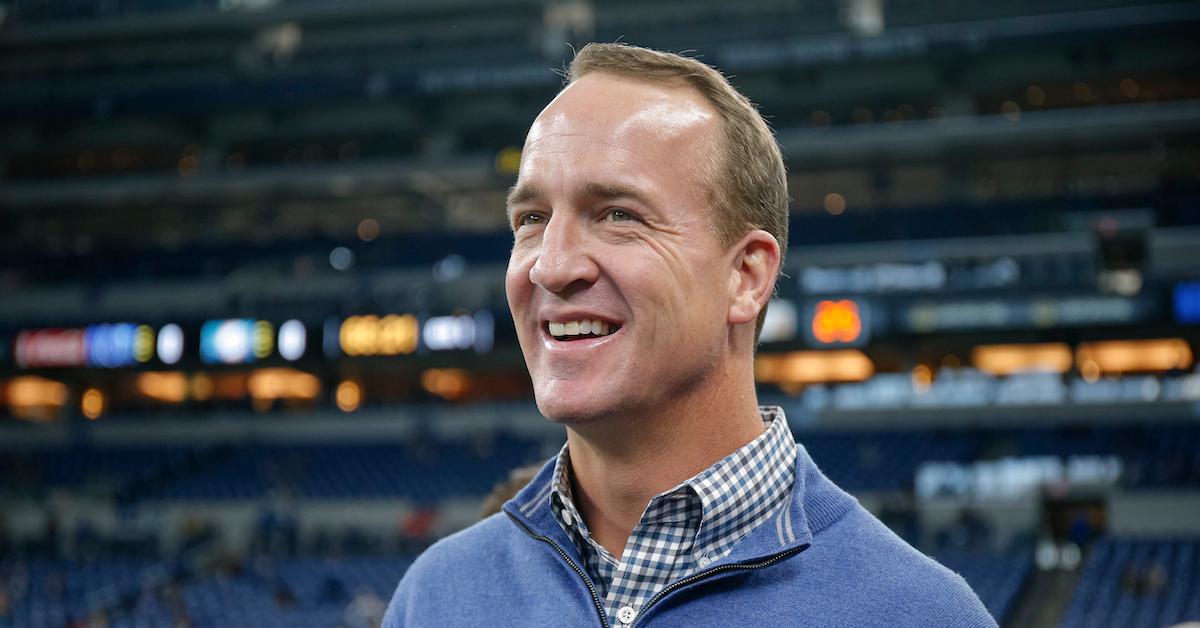 What Is Peyton Manning's Net Worth?
Peyton Manning, following his long and impressive career in the NFL as quarterback for the Indianapolis Colts and then the Denver Broncos, has a net worth of approximately $250 million. He played a total of 18 seasons, won two Super Bowl Championships, and retired in 2016 from professional football.
Article continues below advertisement
Manning continues to earn significant endorsement income from a wide range of companies including Papa John's, Nationwide, Gatorade, Buick, DIRECTV, and Nike. In 2007, he even took the comedic stage and hosted Saturday Night Live. His estimated total annual endorsement income is $15 million.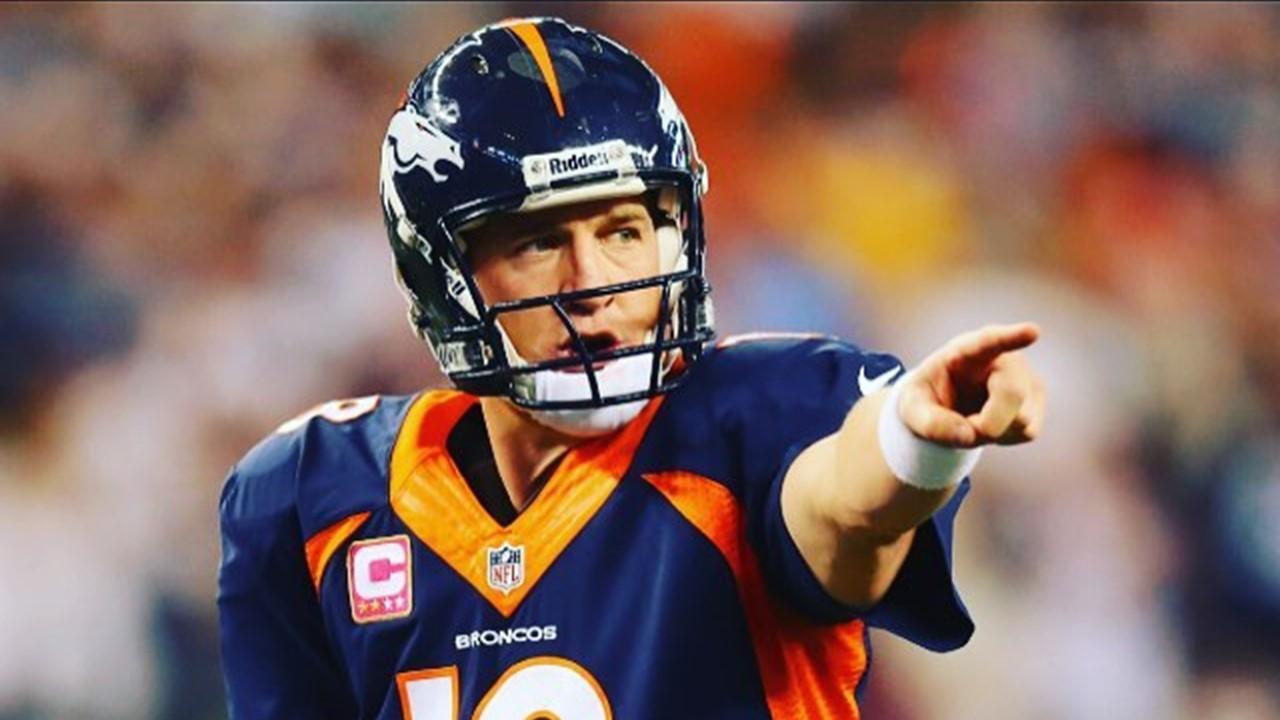 Article continues below advertisement
Is Peyton Manning in the Hall of Fame?
Peyton Manning is one of the most successful quarterbacks of all time. He played from 1998–2011 with the Indianapolis Colts and revived the struggling franchise. The Colts' Super Bowl XLI win was the first for the franchise in over 30 years. Manning was the first NFL player to ever win five league MVP awards.
In September 2011, Manning had neck surgery. He wasn't able to play during the 2011 season for the Colts. The team released him in March 2012 and retired his jersey. Manning played four seasons with the Denver Broncos. He retired after winning Super Bowl L.
Article continues below advertisement
Although Manning isn't in the Hall of Fame yet, he is in the Indianapolis Colts' Ring of Honor. Currently, he's one of 14 first-year-eligible Modern Era candidates nominated for the Pro Football Hall of Fame. The pool of candidates will be narrowed to semi-finalists this month. The winners will be announced just before the Super Bowl in Tampa.
Peyton Manning and charity golf
Peyton Manning is slated to play in a charity golf match alongside Steph Curry on November 27, 2020—the day after Thanksgiving. The two will compete against golf professional Phil Mickelson and former NBA star Charles Barkley.
Article continues below advertisement
Golfworld reported that the event will raise funds for donations to historically Black colleges and universities, while "raising awareness and spotlighting opportunities for diversity and equality in sports."
Tiger Woods and Peyton Manning
In May, as many professional sports were still paused amid COVID-19 restrictions, Tiger Woods paired up with Peyton Manning in a charity golf match against Phil Mickelson and Tom Brady. Given the "longstanding rivalries spanning two sports," the match was one to remember and Woods and Manning came out victorious.
Article continues below advertisement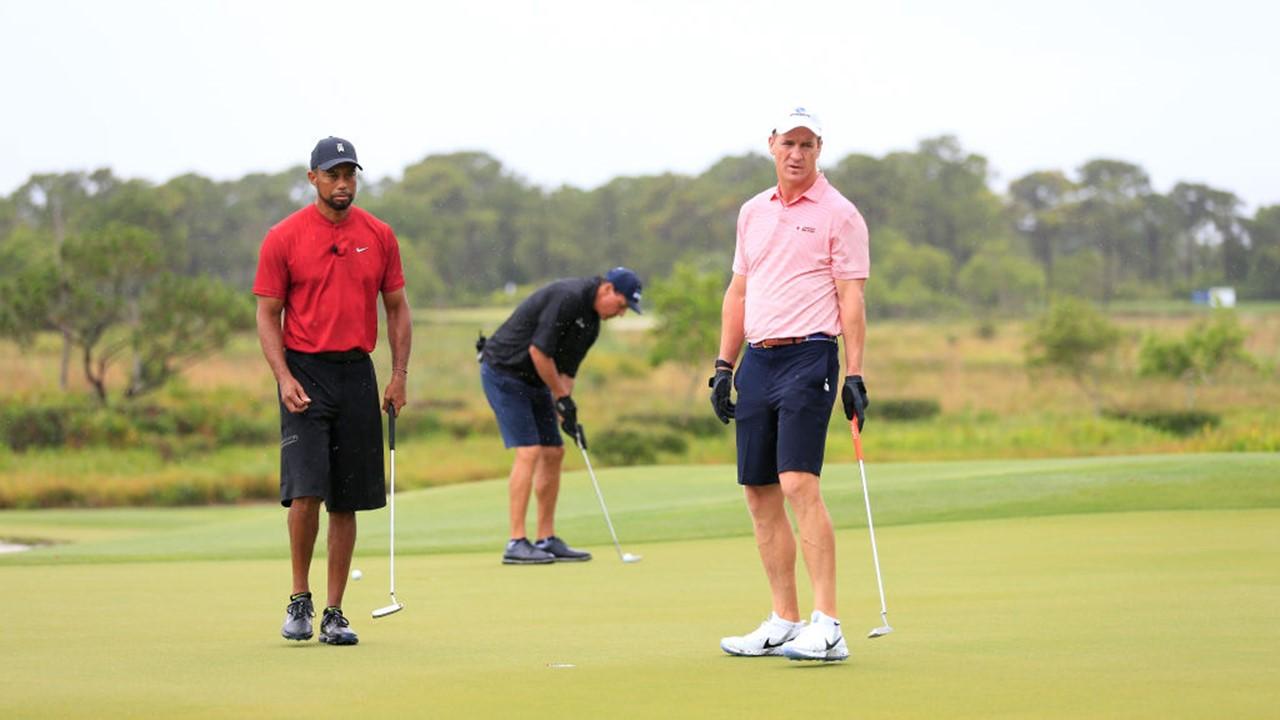 Peyton Manning's wife
Manning has been married to his wife Ashley since 2001. They have two children—twins Marshall and Mosley.
Article continues below advertisement
Where does Peyton Manning live?
Peyton Manning lives in a sprawling mansion in Denver. He purchased the mansion soon after he signed a contract with the Denver Broncos.
Peyton Manning's house
Manning's house has a wine cellar, a grand balcony, a seven-car garage, and an elevator. Situated on 3.4 acres in Cherry Hills Village outside downtown Denver, the home boasts ample outdoor space and privacy.