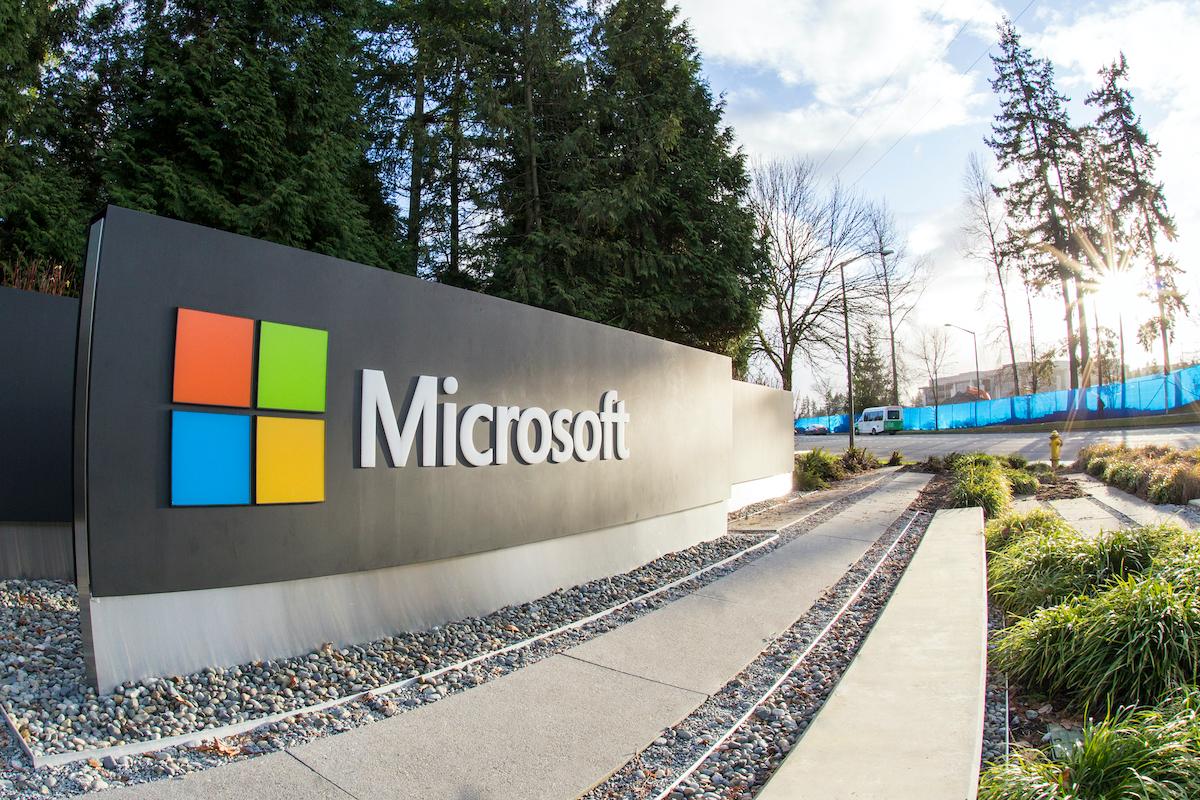 Microsoft Launches Software Platforms Azure Communication Services, Orbital, and Premonition
By Judith Riseshine

Sep. 23 2020, Updated 12:50 p.m. ET
At its Ignite Conference, Microsoft announced intentions to launch a robotic and sensor platform for monitoring biological threats and disease carriers. The tech giant is venturing into partnership with scientists and experts to achieve its dream of gaining ground in cloud computing and implementation of this project.
Article continues below advertisement
What is Azure Communication Services?
Microsoft initially developed its cloud computing service, Azure, in February 2010. This platform runs on Linux and Microsoft Windows and is used for building, testing, developing, and managing applications and services on Microsoft-data centers. It is also used for analytics and virtual computing services, networking services, and data storage. 
Azure Communication Services functions as a Platform as a Service (PaaS), just like the Azure App Service designed to support easy-to-use, scalable applications that can be maintained at a lower cost. Azure Cloud Service is also hosted on virtual machines.
Article continues below advertisement
What is Azure Orbital?
Microsoft Azure Orbital is a cloud-based data processing platform that enables users to move data from the satellite into Azure Cloud for processing. It enables network operators to communicate and manage their network functionality, process data, and increase their operations within Azure Cloud. Microsoft is in agreement with SES as a connectivity founding partner, to optimize the cloud-based functionality of the company's services and operations.

Azure Orbital reveals Microsoft's intention to build a network of ground stations that will show satellite users how easy and beneficial it is to connect to its Azure cloud. This platform is just like Amazon AWS, which was launched two years ago. Gartner, a technology industry research company report states that Azure Orbital, allows Microsoft 18 percent control of the cloud computing market, while Amazon has 47 percent. According to reports, cloud computing generates most of Amazon's operating income, while in Microsoft's case, it is the fastest moving product.
Article continues below advertisement
What is Microsoft Premonition?
Microsoft Premonition is a robotic and sensor platform for detecting biological threats. It is designed as a system that monitors the weather for disease outbreak, detecting disease carriers like mosquitoes, as well as computing samples.
According to the Microsoft report, the Premonition project was first initiated in 2015. Now it partners with scientists and academic experts to implement this project. Some of these partners include the National Science Foundation's Convergence Accelerator Program, John Hopkins University, the University of Pittsburgh, and the University of Washington's Institute for Health Metrics and Evaluation. These partners will test the tools developed for the project implementation. Microsoft is also working with pharmaceutical companies like Baye, to understand vector-borne diseases and how to detect biothreats using autonomous sensors.
What is Microsoft stock price yoday?
Microsoft stock price experienced a downward trend since the beginning of September. According to reports, this fall in price happened after the technology giant refused to comply with a U.S. judge's order to release customer emails held at a data center in Ireland. At the time of reporting, Microsoft stock price is at $207.42 on NASDAQ, still in red, losing 38 cents within the hours which represents an 18 percent drop in price.