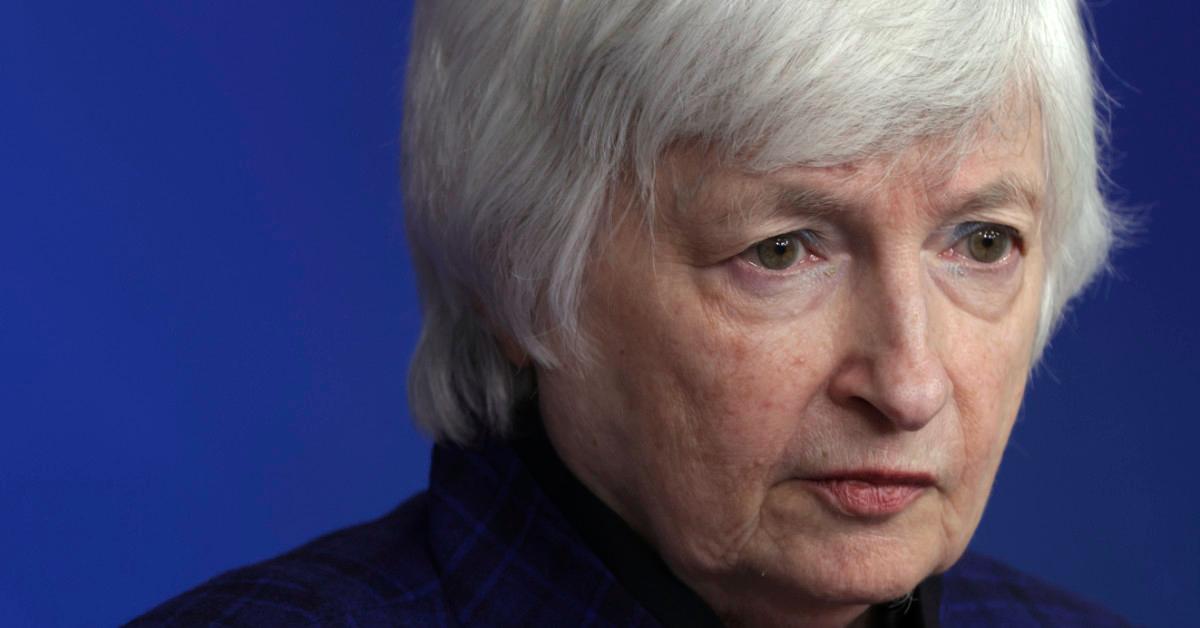 Janet Yellen Urges Debt Limit Increase, Warns of Possible Catastrophy
Testifying before a Senate panel on June 23, Treasury Secretary Janet Yellen warned that the government might default on its obligations if the current debt ceiling isn't raised or suspended after the current suspension elapses on July 31.
"It's possible that we could reach that point while Congress is out in August," she said, according to The Wall Street Journal. "I would really urge prompt action on raising the limit or suspending it."
Article continues below advertisement
She also said, "Failing to increase the debt limit would have absolutely catastrophic economic consequences. … I believe it would precipitate a financial crisis. It would threaten the jobs and savings of Americans at a time when we're still recovering from the COVID pandemic."
For those unaware, Yellen speaks with decades of economic experience behind her, especially since she previously chaired the Federal Reserve. Here's more about the Brooklyn native's life in and out of the public sector.
Yellen chaired the Fed from 2014 to 2018.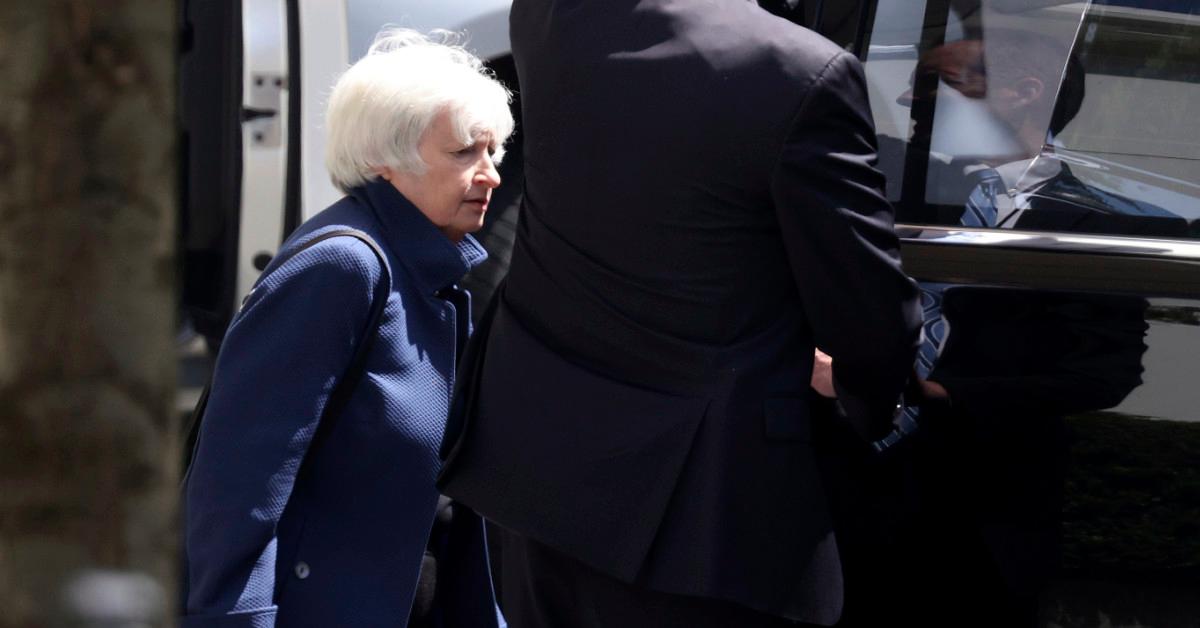 Yellen earned a degree in economics from Brown University and a Ph.D. in economics from Yale University. After a stint as an assistant professor at Harvard, she started working at the Federal Reserve Board in 1976 and met her now-husband, economist George Akerlof, in the Fed cafeteria, according to her U.S. Department of the Treasury bio.
Article continues below advertisement
Then-President Bill Clinton appointed Yellen to the Federal Reserve Board of Governors in 1994 and named her the Chair of the White House Council of Economic Advisers in 1997.
In 2004, Yellen started working as the President of the Federal Reserve Bank of San Francisco. In 2010, then-President Barack Obama named her the Vice Chair of the Federal Reserve. She took over as Federal Reserve chair in 2014 and held the post until 2018. In November 2020, President Joe Biden picked her to be the U.S. Treasury Secretary.
Article continues below advertisement
"She's well liked, but she gets her way," Julia Coronado, founder of economic-advisory firm MacroPolicy Perspectives, told The Wall Street Journal upon the nomination. "One of her under-appreciated talents is the ability to drive a consensus in pretty convincing ways. She got stuff done."
Article continues below advertisement
Yellen earned more than $7 million in speaking fees over a two-year span.
The 74-year-old made headlines this January, as well, when her speaking fees went public. In a financial disclosure form tied to her cabinet nomination, Yellen stated that she earned more than $7 million in speaking fees from engagements with Citigroup, Goldman Sachs, Google, and other companies in 2019 and 2020, according to the Associated Press.
At the time, some progressives suggested that Yellen's multi-million-dollar payday was evidence of corruption, as Vox reported.
But the site also pointed out that presidents would be hard-pressed to find appointees who don't have ties to the public sector.
"All of us are always having to grapple with the balance of special interests and expertise, and there wouldn't be many appointees who couldn't show from their past experience some relationships with some of the same industries that they've been called upon to work with, because that's where their experience comes from," Beth Rotman of watchdog group Common Cause told Vox.