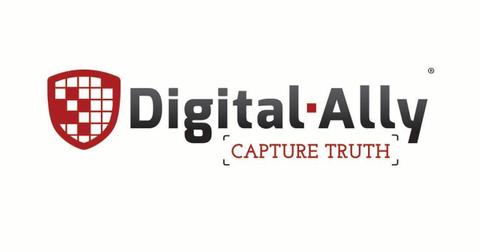 Should You Buy DGLY Stock Despite the Recent Surge?
By Mohit Oberoi, CFA

Updated
Digital Ally (DGLY) stock has been on a fire this year. So far, the stock has almost tripled. That's a big turnaround for a company that was on the brink of getting delisted last year. Is DGLY a good stock to buy and what are the company's prospects?
Article continues below advertisement
What is Digital Ally?
Digital Ally provides video solutions and software management to law enforcement agencies, event security teams, and commercial fleet companies. The company also has IP video surveillance systems, vehicle video systems, and body-cameras in its product portfolio.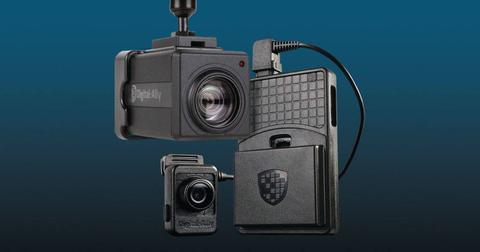 Article continues below advertisement
Why is DGLY stock going up?
DGLY stock rose 32.8 percent on Nov. 2. Although the stock was trading down in early trading on Tuesday, Nov. 3, it's witnessing higher volumes. In the first hour of trading on Nov. 3, DGLY had a traded volume of 6.3 million shares, which is almost double its average traded volume of 3.3 million shares.
Article continues below advertisement
There was no major news surrounding DGLY on Nov. 2. However, after the markets closed on Oct. 30, Digital Ally announced that the Suwanee Police Department has multi-year upgrade order with the company. "Suwanee Police Department will upgrade thirty-four (34) FirstVu HD body cameras and eighteen (18) DVM-800 in-car systems from server-based evidence storage to the Company's highly secured.GOV cloud platform powered by Amazon Web Services," said the company in its release.
DGLY's stock price
DGLY stock was trading 1.1 percent down at $3 at 10:30 a.m. ET on Nov. 3. The stock has a 52-week trading range between $0.64 and $7.10. Its market capitalization is around $80 million. Digital Ally is a penny stock since its stock price is below $5.
Article continues below advertisement
Digital Ally faced delisting
Last year, Nasdaq intended to delist DGLY due to its low market capitalization. The market capitalization fell below the minimum required $35 million. However, the company managed to get more time to meet the minimum listing requirements.
Article continues below advertisement
Digital Ally's stock forecast
Investing in penny stocks like DGLY is risky compared to investing in well established and big companies. However, penny stocks can also offer higher returns, which is visible in DGLY's 2020 price action. In its 2019 annual reports, DGLY pointed to the challenges it faces from competitors.
DGLY said that many of its competitors "have significant advantages over us, including greater financial, technical, marketing and manufacturing resources, more extensive distribution channels, larger customer bases and faster response times to adapt new or emerging technologies and changes in customer requirements."
The company also admitted that the law enforcement market is very competitive. Digital Ally posted losses in all four quarters last year. Looking at the financials and DGLY's relatively weak competitive positioning, it looks like a risky proposition to add to your portfolio.