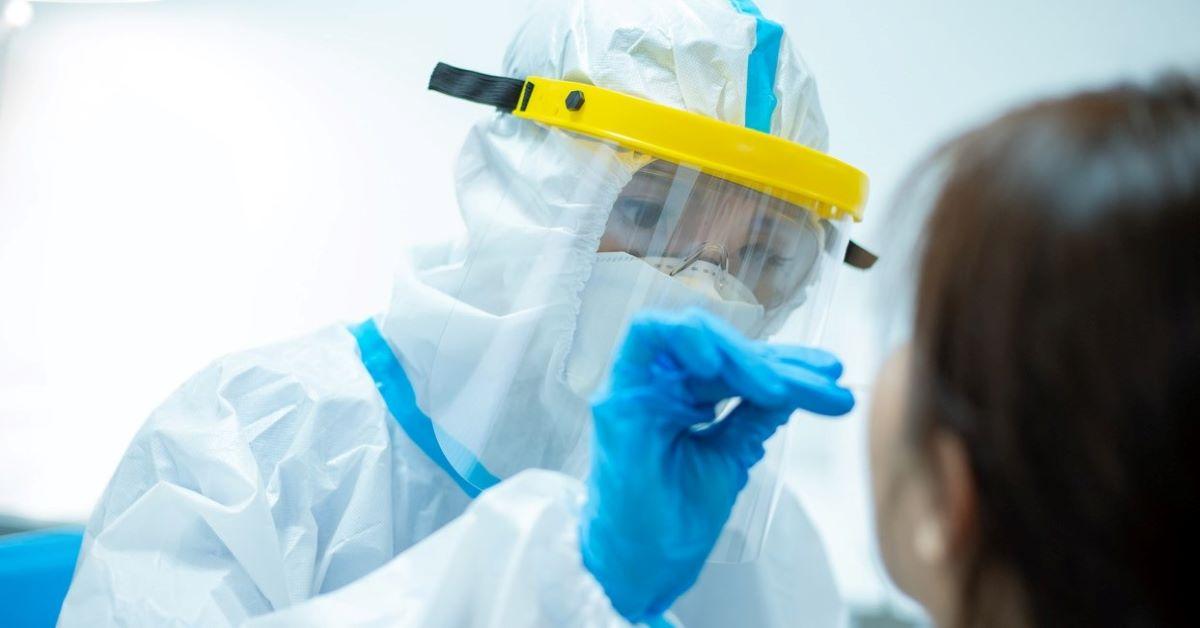 Enlivex Stock Jumps 183 Percent After Promising COVID-19 Drug Results
By Rachel Curry

Oct. 2 2020, Updated 10:14 a.m. ET
Enlivex announced success with their coronavirus-treating drug Allocetra on Thursday. The trial took place on severe and critical cases of COVID-19. Hadassah-University Medical Center in Jerusalem discharged five coronavirus-free patients who took the drug, proving it to be promising beyond clinical trials. As a result, the Enlivex stock jumped 183 percent in pre-market trading Thursday.
Article continues below advertisement
What is Enlivex Therapeutics?
Enlivex Therapeutics Ltd is a medical company headquartered in Israel that deals specifically with Cytokine Release Syndrome (CRS), or cytokine storms. Their drug, Allocetra, is an immunotherapy that aims to quell immune system hyperactivity and avoid cytokine storms, all while keeping the immune system healthy and functioning.
While Enlivex did not develop Allocetra solely for COVID-19 treatment (it's also used for sepsis, bone marrow transplants, and solid tumors), it does seem to be effective in that scenario. After treating 10 patients with sepsis, Allocetra managed to treat five patients with critical cases of COVID-19 in an average of 8.5 days. The five COVID-19 patients have since left the hospital free from the coronavirus.
Article continues below advertisement
Officials still need to approve Allocetra as a widespread treatment for COVID-19, but experts and Enlivex executives say it could bridge the gap for patients with severe cases whose immune systems require additional support.
What is the Enlivex stock price today?
At 10:00 a.m. on Thursday, the Enlivex stock (under the ticker symbol "ENLV" on the Nasdaq Exchange) was at $10.92 per share. This is up 183 percent from the prior day's close, and 243 percent from earlier in the month.
Article continues below advertisement
By market open on Friday, individual shares were trading at $8.70, an approximately 2 percent dip from previous close. The bulk of activity for the Enlivex stock stems directly from their Allocetra announcement, showing just how invested the market is in COVID-19 treatments of all kinds. While the leap has since evened out, shares have still seen a notable increase from mere days ago.
Is ENLV stock a buy?
With the promising development of their multi-condition treatment drug Allocetra, Enlivex could very well be a smart buy while it's still at a reasonable per-share price. The more developments the company makes in the world of cytokine storms, the more inclined investors will be to inject funds into the Israel-based business. 
Article continues below advertisement
ENLV could be a positive global portfolio addition, too—especially at a time when the American economy is more fragile than it has been in a long time. All in all, I consider ENLV a buy.
Coronavirus vaccine stocks to know about
Allocetra from Enlivex may be a pharmaceutical drug, but drugs are far from the only COVID-19 developments taking place. Coronavirus vaccines from major companies are in an arm's race (there are more than 150 potential vaccines in development across the globe, according to the World Health Organization). Moderna announced they're heading toward Phase 3 clinical trials on Sept. 29, while Johnson & Johnson announced the same on Sept. 21.
Aside from Enlivex, the main stocks to look out for when it comes to coronavirus vaccines and treatments are:
Moderna
Johnson & Johnson
Pfizer
AstraZeneca (their vaccine trials are currently paused for safety reasons—don't hold your breath on this one)