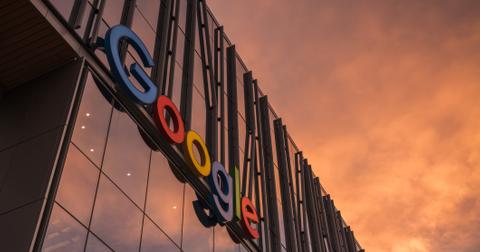 Does Big Tech Need to Break Up? Lawmakers Weigh In
By Mohit Oberoi, CFA

Updated
This week, the House antitrust committee could release its report on the policies of Big Tech companies Apple, Facebook, Amazon, and Google parent Alphabet. The draft report, obtained by Politico, shows that lawmakers are pushing for a breakup of Big Tech companies over antitrust issues.
Article continues below advertisement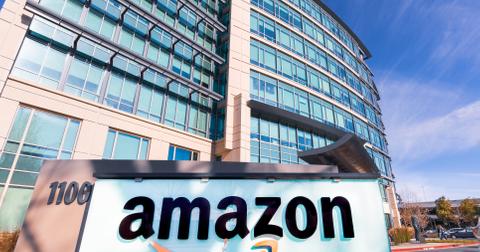 What are the Big Tech companies?
Amazon, Apple, Alphabet, Microsoft, and Alphabet are generally referred to as "Big Tech." Barring Facebook, all these companies have a market capitalization of over $1 trillion. In August, Apple became the first company to surpass a market cap of $2 trillion.
Article continues below advertisement
To me, the headline here is not "Twitter is hypocritical" but rather, "entrusting Big Tech monopolies with deciding what speech is and isn't acceptable will always end up protecting the powerful and silencing the marginalized."

— Evan Greer (@evan_greer) October 3, 2020
Big Tech's antitrust issues
Despite some differences, lawmakers generally agree that Big Tech needs regulation, and they were bipartisan in grilling Big Tech executives in antitrust hearings that began in 2019 and concluded this year.
Article continues below advertisement
According to Politico, the House antitrust report has "a menu of potential changes" to address the alleged monopolistic policies of Big Tech. In August, Big Tech's monopoly came up for discussion yet again after Apple removed Epic Games from its App Store. Epic Games filed a lawsuit against Apple after the move.
I wonder what would've happened with this Epic vs Apple situation if Steve Jobs was still the CEO

— Zero but Pumpkin Pig (@Zer0_IsCoolio) October 5, 2020
Article continues below advertisement
Representative Ken Buck of Colorado wrote that the report "offers a chilling look into how Apple, Amazon, Google, and Facebook have used their power to control how we see and understand the world."
"I agree with Chairman Cicilline that Big Tech has acted in an anticompetitive manner. The next phase is to start working on solutions," said Buck to Politico. Republicans have been at loggerheads with social media companies for what they see as stifling of conservative voices. In his memo, Buck said that the antitrust report "does not address how Big Tech has used its monopolistic position in the marketplace to censor speech."
Article continues below advertisement
What is Amazon's stock price today?
Amazon stock was trading 0.62 percent lower at $3,179.52 in premarket trading today. This year, the stock is up 69 percent and is among the S&P 500's top 10 gainers. Whereas Amazon made a 52-week high of $3,552 in August, it has since fallen almost 10 percent amid the crash in tech stocks. In June, Tesla CEO Elon Musk also called for breaking up Amazon.
Article continues below advertisement
What is Apple's stock price today?
Apple stock was trading 0.5 percent lower at $115.90 in premarket trading today. In August, Apple enacted a four-for-one stock split. AAPL touched a 52-week high of $137.98 in August and is now down over 15 percent. Despite the recent correction, Apple stock is up almost 54 percent this year.
What is Facebook's stock price today?
Facebook stock was down 0.62 percent at $263 in premarket trading today. Year-to-date, it has gained over 26 percent, and the stock's 52-week trading range is between $137.10 and $304.67.
What is Google's stock price today?
Google parent Alphabet was down 0.56 percent in premarket trading today, at $1,477.67. This year, Alphabet stock is up only 9 percent, making it the weakest stock in the FAANG (Facebook, Apple, Amazon, Netflix, and Google) group.