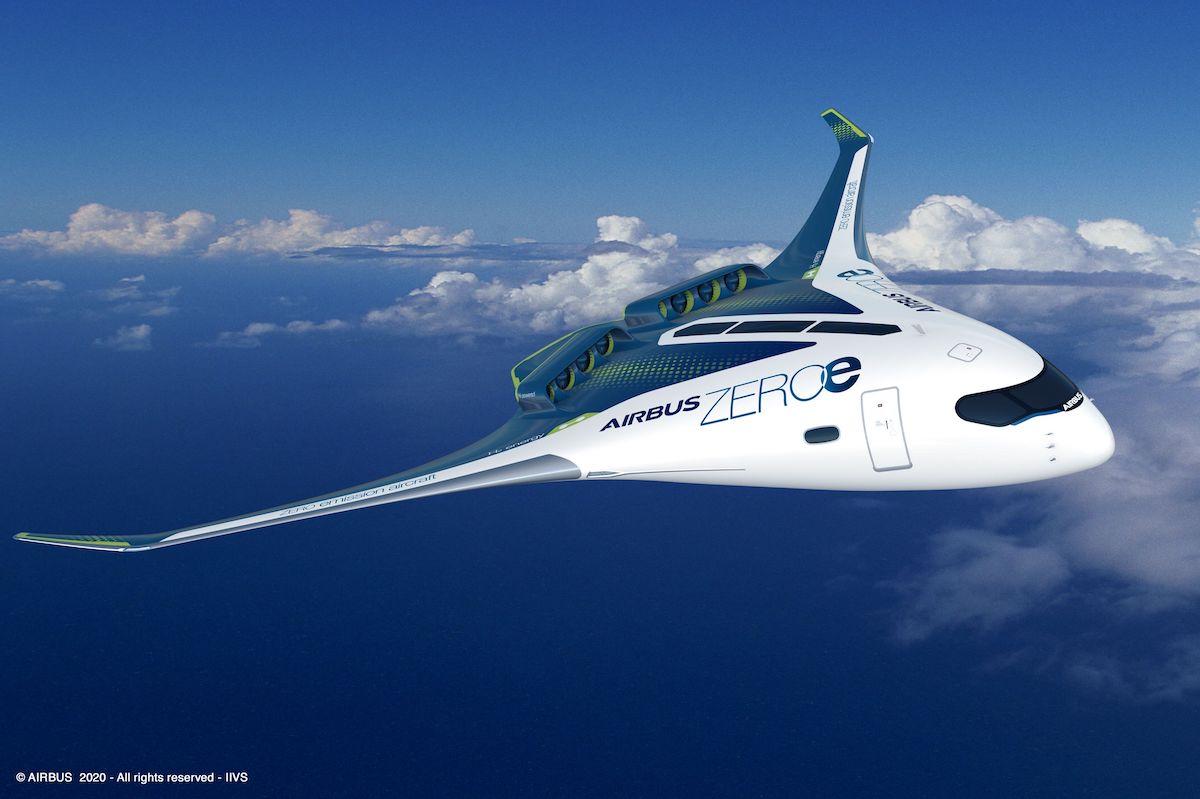 Airbus Plans to Produce Zero-Emission Aircraft by 2035
By Kathryn Underwood

Sep. 22 2020, Updated 11:57 a.m. ET
 Airbus revealed its plans on Sept. 21 to bring commercial hydrogen-fueled passenger planes into service by the year 2035. Airbus believes hydrogen holds great promise in helping the industry achieve zero-emission flight.  
Article continues below advertisement
Three ZEROe aircraft concept designs unveiled
The three potential aircraft designs shared in the Airbus press release include a turbofan design for 120-200 passengers with a range of 2,000+ nautical miles. A second design uses a turboprop design and would accommodate 100 passengers for 1,000 nautical miles. The third "blended-wing body" concept would carry 200 passengers.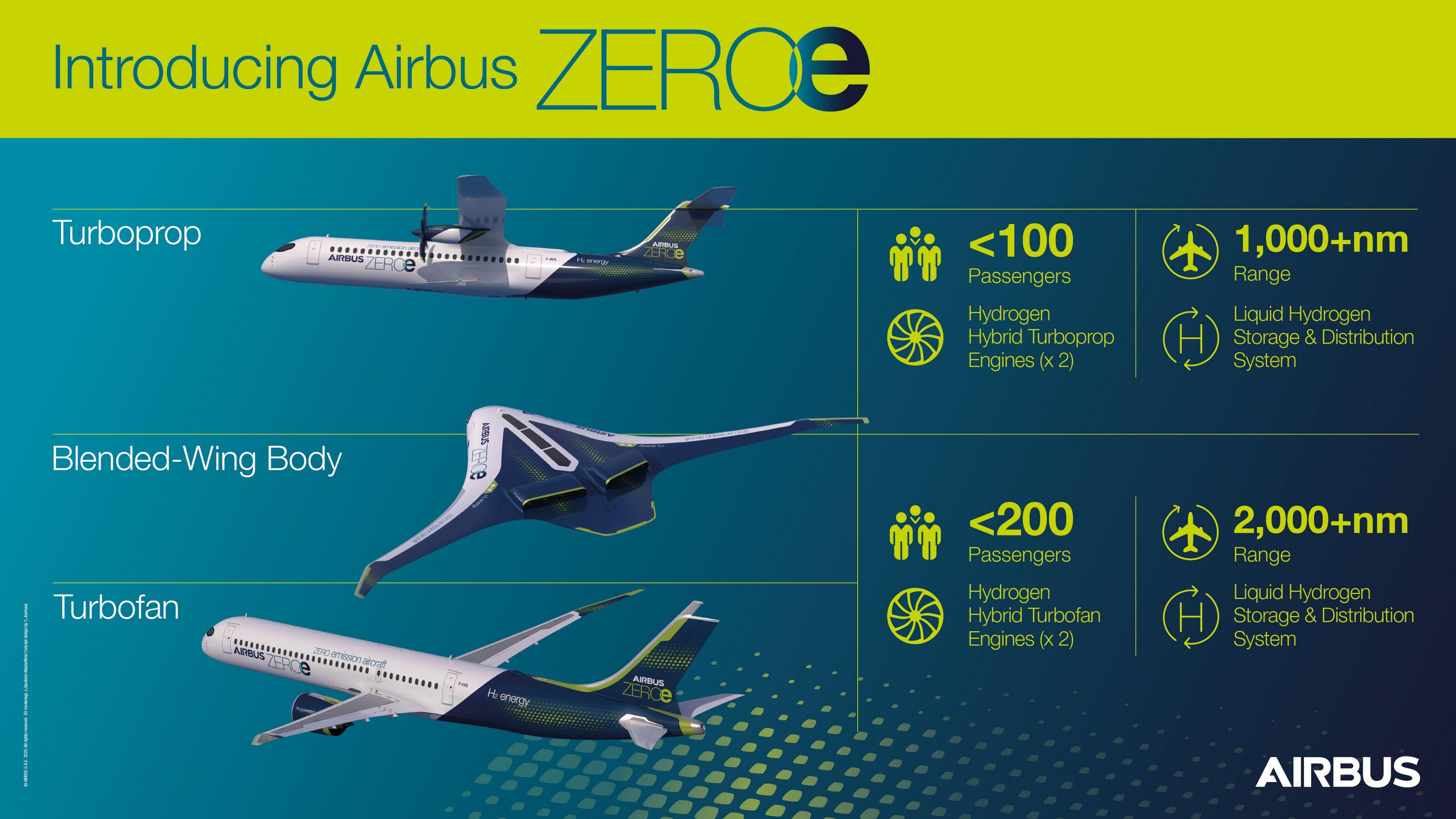 Article continues below advertisement
The company is optimistic about the potential of using hydrogen as a clean aviation fuel. Increasing its usage will assist industries in reaching climate-neutral goals. 
Reduction in emissions is a major goal. CNN reported that the European Commission may require a minimum level of sustainable fuel usage by airlines to reduce the environmental impact of the aviation industry. 
 All three of the proposed designs would be powered by gas-turbine engines that are modified to run on liquid hydrogen. Hydrogen fuel cells would create electric power.  
Article continues below advertisement
In an Airbus press release, Airbus CEO Guillaume Faury stated, "I strongly believe that the use of hydrogen—both in synthetic fuels and as a primary power source for commercial aircraft—has the potential to significantly reduce aviation's climate impact."
Airbus conducted a joint research project with EasyJet last year to produce hybrid and electric aircraft. This project led to the three hydrogen-fueled aircraft designs released on Monday. 
EasyJet's chief executive Johan Lundgren stated, "EasyJet remains absolutely committed to more sustainable flying and we know that technology is where the answer lies for the industry."
Article continues below advertisement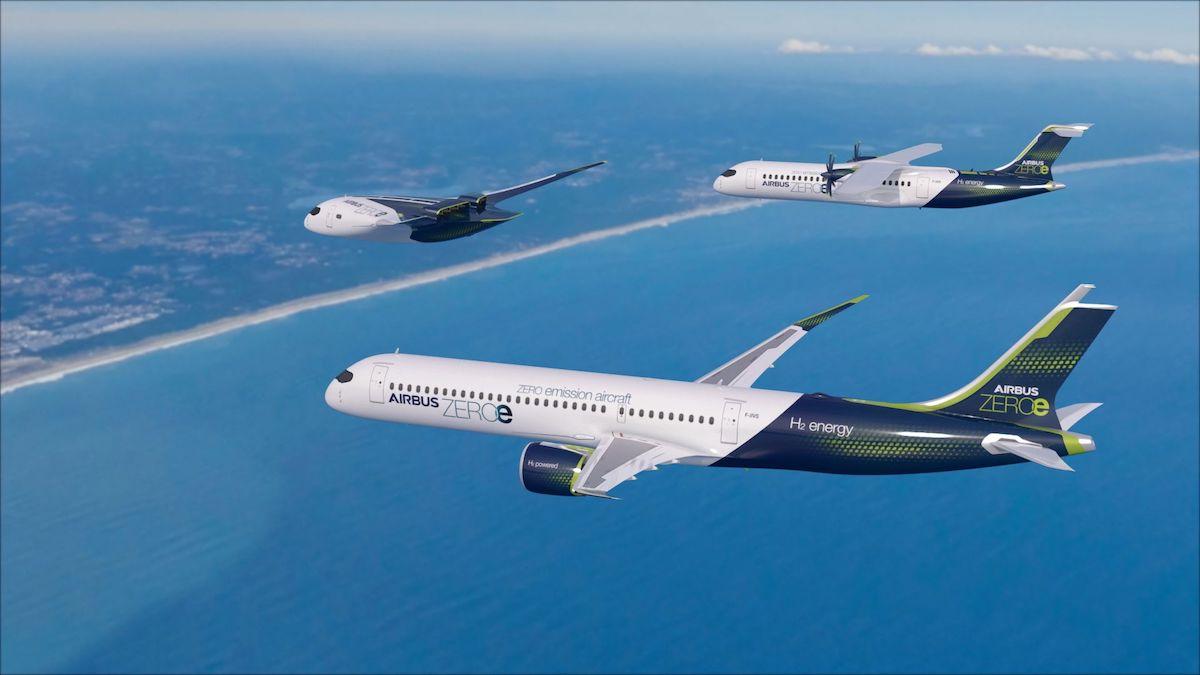 Article continues below advertisement
What is the price of Airbus stock today?
 Airbus (EADSY) stock closed on Sept. 21 at 18.91 USD, at a decrease of 6.43 percent. As of 10:20 A.M., the stock price was $18.60 per share.  
Should I buy Airbus stock?
 The Airbus corporation has struggled in 2020, posting a loss of nearly $2 billion in the first half of the year. The coronavirus has caused a great deal of negative impact on the company. It announced in June that it would be cutting roughly 15,000 jobs from the commercial aircraft division by the middle of the coming year. 
Article continues below advertisement
CEO Faury (via Forbes) stated in a radio interview on Sept. 22 that even further workforce reductions might be necessary. If the air travel industry can recover, corporations such as Airbus may see improvements as well. 
How to buy Airbus stock in the U.S.:
 To purchase Airbus stock in the U.S., choose your preferred trading platform and locate the ticker EADSY.