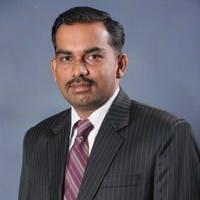 Rajiv Nanjapla
Rajiv Nanjapla started working at Market Realist in 2015, covering the restaurant, home improvement, tobacco, and cannabis sectors. He has over seven years of experience in analyzing financial statements and writing financial research reports.
He also holds a post-graduate diploma in finance and operations. Prior to joining Market Realist, Rajiv worked with two other companies in various capacities.
Disclosure: I am in full compliance with all ethics and other policies for Market Realist research analysts. I am not invested in securities that I cover on Market Realist.
More From Rajiv Nanjapla