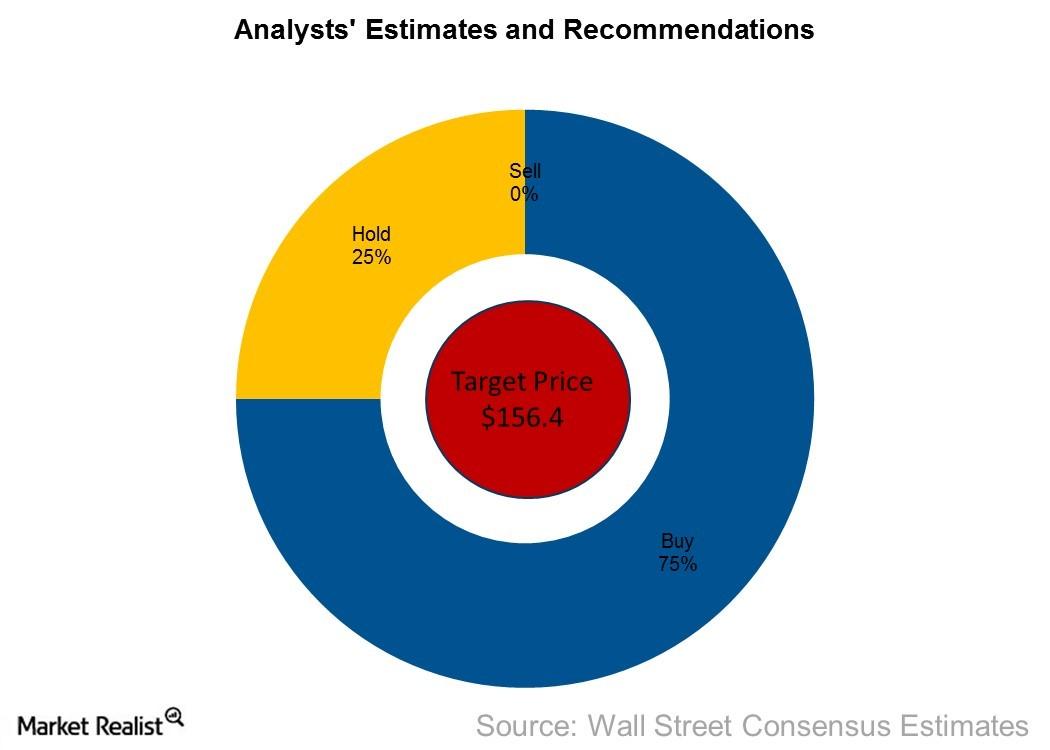 Home Depot on the Street: How the Analysts Are Leaning
Target price
As of April 27, 2017, Home Depot (HD) stock was trading at $156.12. Home Depot's stock price might have factored in the various estimates that we've discussed in Parts 1–4 of this series. In this final part of our series, we'll look at the analysts' recommendations and target prices for the next 12 months.
Apart from initiatives taken by Home Depot to enhance its customer experience, the rise in housing price index, higher housing turnover, and its better-than-expected 4Q16 earnings have all compelled analysts to raise their price targets for the next 12 months. As of April 27, 2017, analysts are expecting Home Depot's stock price to touch $156.4 in the next 12 months, which represents a return potential of 0.2%.
The 12-month target prices of Home Depot's peers are as follows:
Article continues below advertisement
Analysts' recommendations
Of the 32 analysts that follow Home Depot, 75% are recommending a "buy," while 25% are recommending a "hold." None of the analysts are recommending a "sell." On April 24, 2017, Vert downgraded Home Depot from "buy" to "hold" and set its target price for HD at 153.61, which represents a fall of 1.6% from its current stock price.
Home Depot is now trading lower than its target price. But remember, such situations don't call for an automatic "buy." Investors have to analyze the range of considerations we've discussed in this series before making investment decisions.