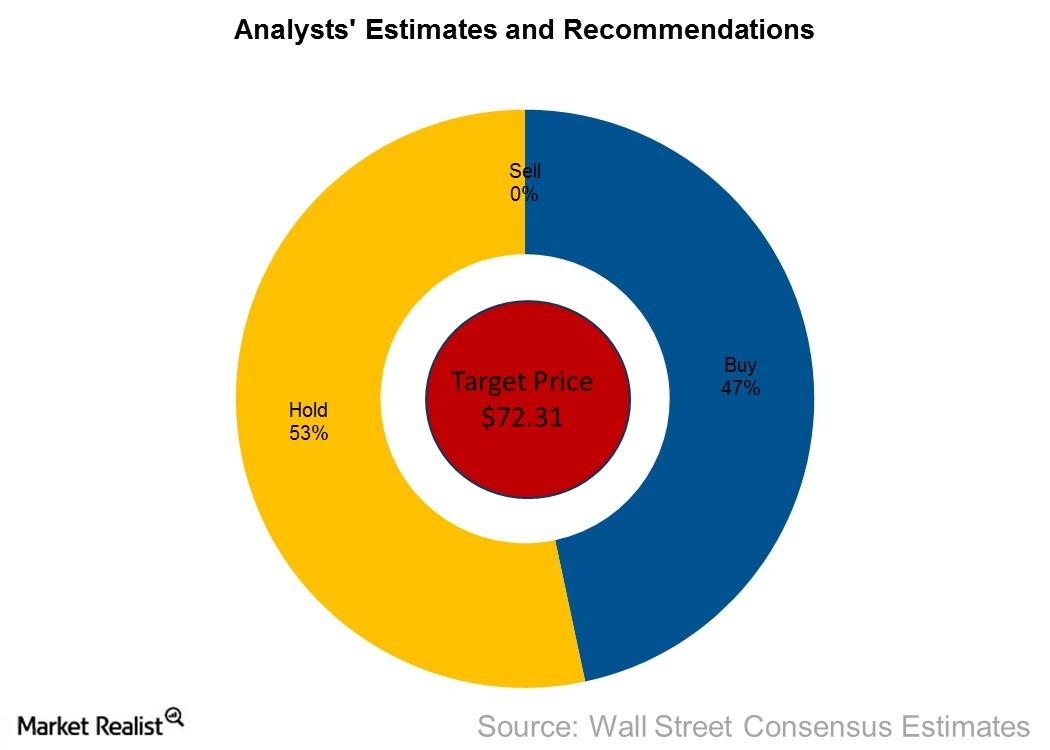 What Are Analysts Recommending for Altria?
Target price
The FDA's (Food and Drug Administration) recent announcement could have compelled analysts to lower their 12-month target price for Altria Group (MO). As of August 23, 2017, analysts are expecting Altria's stock price to reach $72.31 in the next 12 months, which represents a return potential of 13.5%. Before 2Q17 earnings, the company management had forecasted a target price of $74.23.
The proposal by the FDA to reduce the nicotine levels in cigarettes to non-addiction levels is expected to lower the company's sales and earnings, which could have led analysts to lower their target price. On August 23, 2017, Jefferies cut its 12-month target price to $67 from $70. Earlier, on August 7, 2017, Berenberg had also lowered its target price from $76 to $72.
The target prices for Altria's peers are as follows:
Article continues below advertisement
Return potential
Of the 15 analysts that follow Altria, 46.7% are recommending a "buy," while the remaining 53.3% are recommending a "hold." None of the analysts are recommending a "sell" option. Altria's stock price is currently trading below analysts' target price. However, this doesn't mean an automatic "buy." Investors should carefully analyze various estimates discussed in our earlier articles before making any investment decisions.
For more news, please follow Market Realist's Consumer Products page.