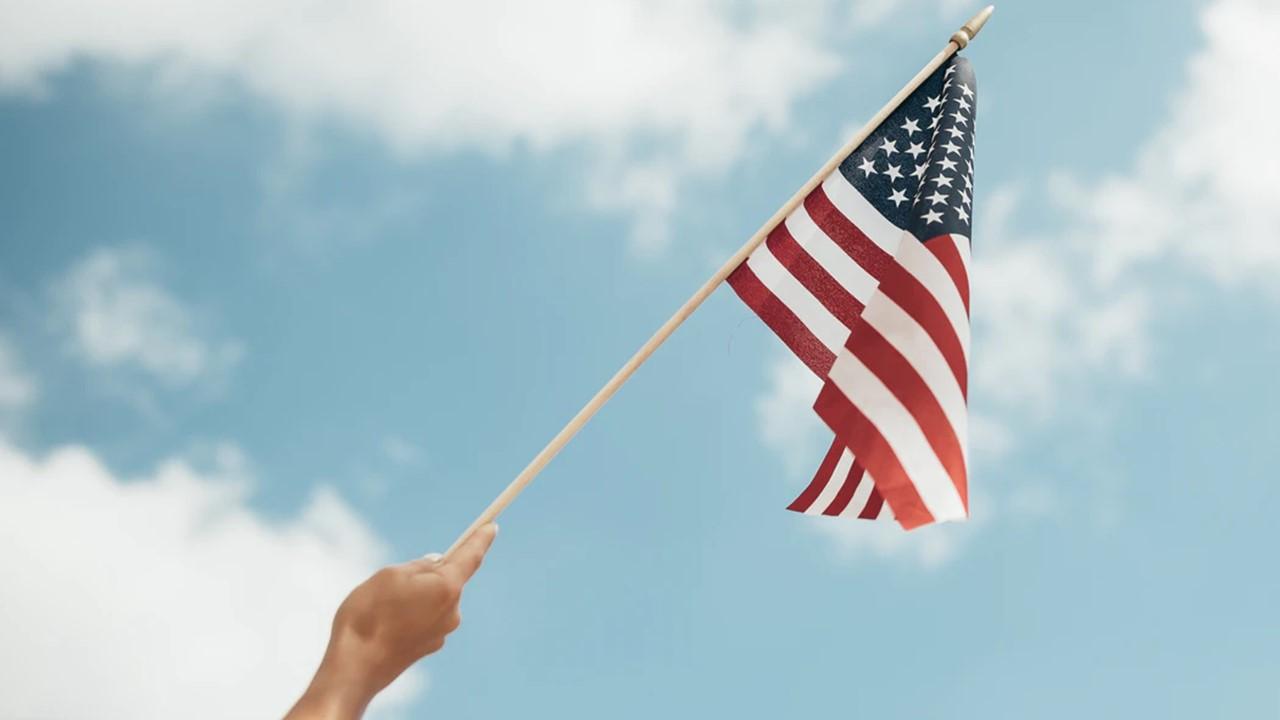 What's in Joe Biden's 'Buy American' Plan for Tech Companies?
By Ruchi Gupta

Sep. 4 2020, Updated 6:55 a.m. ET
On July 9, former Vice President Joe Biden unveiled his "buy American" economic plan to counter President Trump's "America First" plan. Biden and Trump's campaigns have clashed over which American economic agenda is authentic. Trump's trade adviser, Peter Navarro, thinks that Biden's "buy America" plan copies his candidate's agenda.
Article continues below advertisement
President Trump will likely face Joe Biden in the November presidential election. Opinion polls show that Biden is ahead in the race. However, President Trump scores better as an economic steward. 
So far, Trump's tenure has been great for the stock market, specifically investors in tech stocks, despite his sometimes divisive opinions. One example is Amazon.com . At $3,200, Amazon shares have jumped about 300% since President Trump took office on January 20, 2017. Netflix stock has registered a similar gain.
Article continues below advertisement
Notably, Amazon's stock gains followed soaring retail and cloud sales. The cloud computing business contributes most of Amazon's profits. Amazon shares have rallied during Trump's presidency despite the tense relationship between the president and Amazon CEO Jeff Bezos. 
Investors have seen a 220% return on Apple (NASDAQ:AAPL) stock since Trump became president. Facebook (NASDAQ:FB) and Alphabet stock have nearly doubled since President Trump took office.
President Trump's tax overhaul was a major win for tech companies. The tax reform allowed Apple to make huge tax savings on repatriated foreign profits. The Trump administration plans to explore more tax cuts, like reducing or suspending the capital gains tax.
Article continues below advertisement
Joe Biden's plan is a win-win for tech companies
Joe Biden's "buy American" economic plan proposes spending $700 billion to purchase American factory products and develop American technology. In technology, Joe Biden plans to allocate $300 billion toward technology research and development in areas like AI, 5G networks, and electric vehicles—areas of great interest to America's technology companies.
For instance, AI prowess is increasingly shaping competition in the lucrative cloud computing market. Currently, American companies dominate the global cloud market. However, they face fierce competition from their Chinese counterparts. Facebook CEO Mark Zuckerberg has pushed back against the idea of breaking up big tech companies due to China. The company's leadership thinks that breaking up America's tech champions would hand an undue advantage to Chinese competitors. Joe Biden's agenda promises to bolster America's tech competitiveness. 
Article continues below advertisement
The government financing electric vehicle research would be a boon to companies like Tesla and Amazon. Tesla already flies America's flag in the electric vehicle space. Chinese companies like NIO have been fighting to take the lead. Amazon counts on electric vehicles to reduce its carbon footprint.
Joe Biden's "buy American" plan holds great promise for tech companies. Therefore, America's tech companies shouldn't be too bothered whether Biden or Trump wins the November election. 
Creating American jobs
Trump and Biden's campaigns have been trying to woo voters with the promise for more American jobs. The coronavirus pandemic has shredded millions of jobs across the country. Joe Biden counts on his "buy American" plan to create at least 5.0 million new jobs in the country. More jobs would be a boon for Amazon's retail business if it translates into more spending on household shopping. President Trump's "America First" agenda also focuses on creating more American jobs.