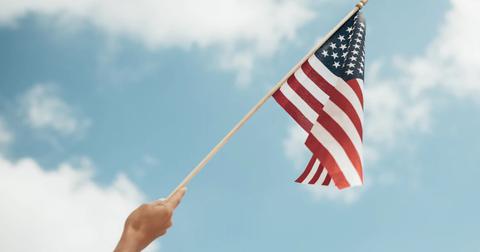 What's in Joe Biden's 'Buy American' Plan for Tech Companies?
By Ruchi Gupta

Updated
Joe Biden's plan is a win-win for tech companies
Joe Biden's "buy American" economic plan proposes spending $700 billion to purchase American factory products and develop American technology. In technology, Joe Biden plans to allocate $300 billion toward technology research and development in areas like AI, 5G networks, and electric vehicles—areas of great interest to America's technology companies.
For instance, AI prowess is increasingly shaping competition in the lucrative cloud computing market. Currently, American companies dominate the global cloud market. However, they face fierce competition from their Chinese counterparts. Facebook CEO Mark Zuckerberg has pushed back against the idea of breaking up big tech companies due to China. The company's leadership thinks that breaking up America's tech champions would hand an undue advantage to Chinese competitors. Joe Biden's agenda promises to bolster America's tech competitiveness.
Joe Biden's "buy American" plan holds great promise for tech companies. Therefore, America's tech companies shouldn't be too bothered whether Biden or Trump wins the November election.
Creating American jobs
Trump and Biden's campaigns have been trying to woo voters with the promise for more American jobs. The coronavirus pandemic has shredded millions of jobs across the country. Joe Biden counts on his "buy American" plan to create at least 5.0 million new jobs in the country. More jobs would be a boon for Amazon's retail business if it translates into more spending on household shopping. President Trump's "America First" agenda also focuses on creating more American jobs.