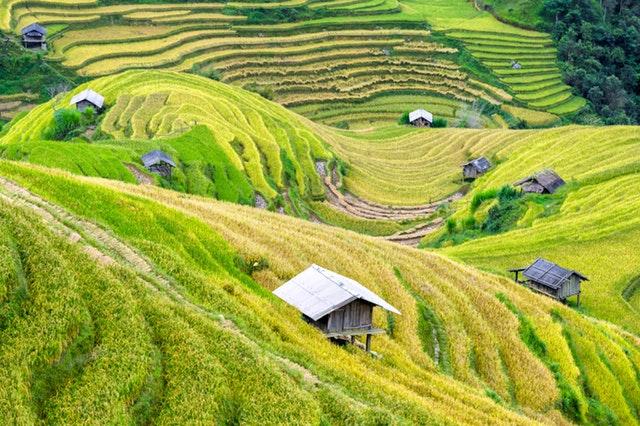 Nomura Says Vietnam Could Be the Biggest Winner of the Trade War
By Mike Sonnenberg

Jun. 12 2019, Updated 12:47 p.m. ET
Vietnam's demographics
Vietnam received some major attention in May when President Donald Trump tweeted, "Many Tariffed companies will be leaving China for Vietnam and other such countries in Asia." On June 11, Nomura published a report indicating that Vietnam could be the biggest beneficiary of production relocation away from China.
The fact that Trump specifically mentioned Vietnam and not any other Asian country is a great boost for the country, which borders China.
Article continues below advertisement
Vietnam has a population of 95 million. The median age of the country's population stood at 30.4 years in 2015, far below China's median of 37 years. Thus, the country offers a younger, more energetic, and more adaptable workforce. With a female labor force participation rate of 73% in 2018, Vietnam trumped even advanced Western economies.
Export capabilities
Vietnam was the 12th-largest exporter of goods to the US in 2018, with its exports to the US amounting to $49.2 billion. There's some overlap between the type of goods China and Vietnam export to the US. Thus, we can assume that Vietnam can ramp up its production capabilities in those areas to replace some Chinese imports to the US. Vietnam is also moving toward producing electronic and high-tech products from supplying commodities such as textiles. Vietnam's wages are also lower than China's, giving Vietnam a cost advantage.
Relationship with the US
The relationship between the US and Vietnam is improving rapidly. Trump has visited Vietnam twice in the last three years, and he chose Hanoi as the destination for his meeting with North Korean leader Kim Jong Un. However, Trump may not like the $39.5 billion trade deficit the US has run with Vietnam.
Overall, Vietnam seems to be in a solid position to win some US export business from China if the trade war lingers. If you're interested, you can gain exposure to Vietnamese stocks by investing in the VanEck Vectors Vietnam ETF (VNM).