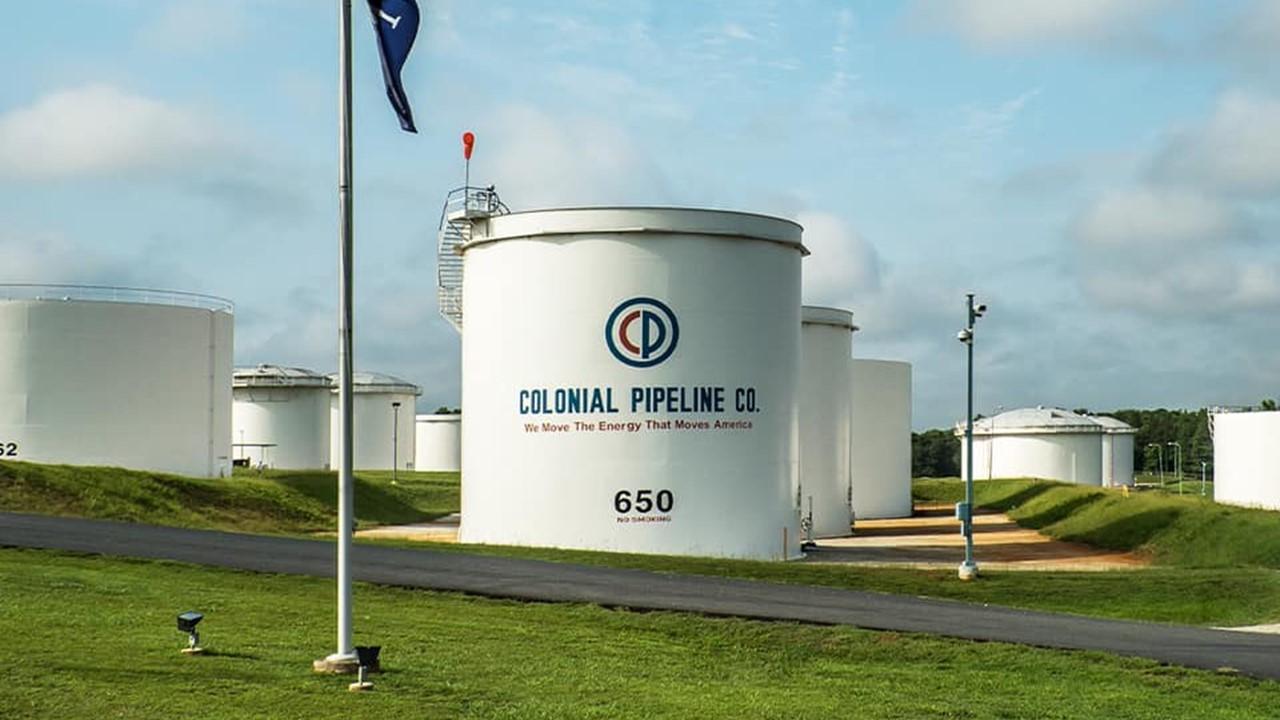 Why Is Everyone Buying Gas? You Can Thank Colonial Pipeline Hackers
By Rachel Curry

May. 11 2021, Published 2:59 p.m. ET
On May 11, it's the fifth day of closure following a ransomware attack from a Russian cybergang and the Colonial Pipeline is contributing to a gas frenzy. Consumers are buying fuel at a rapid pace as much of the 5,500 mile-long pipeline remains shut down.
Article continues below advertisement
Some states are seeing more of an impact at the pumps than others, but consumers panic-buying gas is a real thing. 
Gas demand spikes amid ongoing pipeline shutdown
The Ever Given ship is now far away from the once-clogged Suez Canal, but supply chains don't seem to be getting any breaks. The Colonial Pipeline is the latest victim of a Russian cybergang called DarkSide—a reportedly newer gang that's already gone after a few big-name companies. 
Article continues below advertisement
Not only does this showcase a need for innovative cybersecurity, but it also displays how supply chains depend on singular, fallible sources for much of their production.
People in North Carolina and South Carolina are seeing the impact of this gas pipeline shutdown firsthand. The Charlotte Observer shared a video of cars lined up waiting for gas. Many drivers said that they visited four or five stations before deciding to wait somewhere. 
Article continues below advertisement
The locations seeing increased demand make sense considering that they're smack dab along the Colonial Pipeline's path. This 5,500-mile stretch spans from Texas to New Jersey.
Drivers are also seeing long lines in Alabama, particularly in the city of Dothan. According to the Dothan Eagle, the City of Dothan published a press release this morning urging people to avoid stockpiling gas as the shutdown continues. The press release said, "Please purchase the fuel that you need, but please do not over-purchase by filling canisters for reserves. This practice is not necessary and makes the situation worse for everyone. We have been asked by fuel providers to ask the public to be patient and to not over-purchase fuel unnecessarily."
Article continues below advertisement
How long will the Colonial Pipeline shutdown last?
Spokespeople for the Colonial Pipeline say that they hope to restore most of their operations by the end of this week. The FBI is currently investigating the DarkSide crime and hopes to use this event to fill gaps in security for the U.S. energy and utilities industries.
Much like the toilet paper debacle during the COVID-19 pandemic, buying excess fuel to stockpile it during a crisis can lead to more damage for the greater consumer population than they would have otherwise experienced. 
Article continues below advertisement
Excessive gas purchasing could compound existing fuel supply issues
There's a shortage of fuel tank truck drivers in the U.S. for the upcoming summertime—a season when gas prices are already set to rise. While this isn't a gas shortage, it does intercept the supply chain. 
If gas frenzies continue, companies could have difficulty meeting demand into the early summertime.
The sooner Colonial Pipeline gets up and running, the better off drivers will be. With commodity prices on the rise as inflation rears its head, this is a volatile time for the fuel sector with hurdles in every direction.