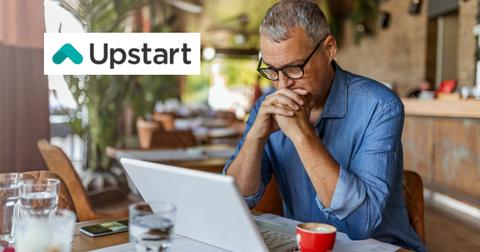 What Is Fintech Startup Upstart's IPO Date and Price?
By Mohit Oberoi, CFA

Updated
So far, 2020 is turning out to be a good year for the U.S. IPO market. After a brief lull last week due to the presidential election, the IPO market is coming back to life. Even as the market awaits the Airbnb IPO, which could be among the biggest listings this year, fintech startup Upstart has also filed for an IPO. What is Upstart's IPO date and price?
Article continues below advertisement
What is Upstart?
Upstart is an AI-based online lending platform. Along with the conventional data, it also uses alternative data like employment history and education for underwriting personal loans. The company intends to reduce the rates for borrowers and lower the loan loss for banks. According to Upstart, it has originated $7.8 billion worth of loans, 69 percent of which are fully automated.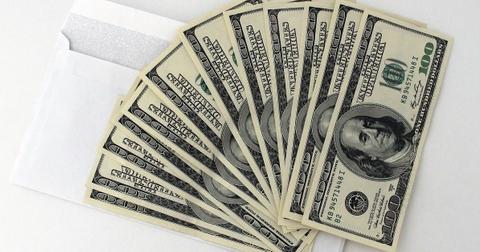 Article continues below advertisement
Is Upstart legit?
According to Upstart, it is legit and it became the first company to receive a no-action letter from the CFPB (Consumer Financial Protection Bureau). The company said that "the purpose of such letters is to reduce potential regulatory uncertainty for innovative products that may offer significant consumer benefit."
That said, the no-action letter expires on Dec. 1. Upstart is in discussions with the CFPB about whether it can continue its operations under the no-action letter policies that were modified in 2018 and replaced the previous policy under which it received the no-action letter. However, it cautioned that "there is no guarantee that these discussions will be successful."
Article continues below advertisement
Upstart's personal loans
Upstart offers personal loans between $1,000 and $50,000. The company also offers debt consolidation so that you can pay off your existing loans. The loan value varies between $1,000 and $50,000 with three and five-year terms, while the rates range between 7.98 percent and 35.99 percent.
What is Upstart's IPO date and price?
While Upstart has filed for the IPO, it hasn't disclosed the IPO date, price, or the number of shares on offer yet. So far in 2020, a lot of fintech companies have gone public, which reflects the markets' confidence in the fintech space. However, the stock price movement of newly listed fintech stocks has been mixed.
Article continues below advertisement
WTH is going on with Ant IPO: did Beijing just pull the plug.

This thing has $3 trillion orders waiting

— zerohedge (@zerohedge) November 3, 2020
While Lemonade doubled on the listing, Root Insurance, which listed in October, is trading below its IPO price. Home insurance startup Hippo Enterprises is also contemplating going public. Alibaba-backed fintech Ant Insurance was set to be the largest IPO ever grossing over $3 trillion in bids before Chinese regulators put the IPO on hold.
Article continues below advertisement
Should you invest in the Upstart IPO?
Upstart would list under the ticker symbol "UPST." Since we don't have the pricing and valuation for Upstart yet, it wouldn't be prudent to comment on its outlook. That said, unlike a lot of its fintech peers, Upstart isn't perennially loss-making. Instead, the company posted a GAAP profit in three of the last four quarters. Also, the company is witnessing strong topline growth with its revenues rising over 80 percent last year.
The fintech players are giving traditional banks tough competition with their tech-based innovative and customer-friendly offerings. If the pricing isn't too aggressive, the Upstart IPO could be a good opportunity for investors.