If You Want in on Crocs Stock, Now's Your Chance
By Rachel Curry

Jan. 12 2021, Published 12:08 p.m. ET
Despite personal and economic tragedies during the COVID-19 pandemic, the market had some unexpected winners. After the crash ending in mid-March 2020, Tupperware stock soared to new heights and ultimately gained 2,217.28 percent from the second quarter to the fourth quarter. While not as dramatic, Crocs, Inc. saw a similar boost.
Article continues below advertisement
The company's sales will likely keep rising. Investors might want to consider hopping on the Crocs bandwagon before it's too late.
Stocktwits users are discussing Crocs or CROX stock
Crocs, which goes by the ticker symbol "CROX" on the Nasdaq, is a hot topic on platforms like Stocktwits.
Article continues below advertisement
One user shared that CROX is one of the top performers for the Russell 2000 on Jan. 12. The Russell 2000 is a stock market index that avoids large companies. Despite its growing market cap that's reached $5.15 billion, Crocs retains its spot on the index.
Even options traders are winning with Crocs stock right now. One user bragged about achieving their call by hitting a new high prior to their contract's specified date.
Article continues below advertisement
This hot take covers my thoughts exactly. We're in the stay-at-home era, like it or not, and comfort is one of the key luxuries keeping many of us going.
A forecast for CROX
Since March 20, 2020, Crocs stock has soared by more than 608 percent, which is Tesla-level growth. The company's recently released sales outlook shows that it expects the momentum to continue.
Article continues below advertisement
Specifically, Crocs projects a 55 percent YoY revenue boost, ultimately hitting upwards of $410 million. The estimate is based on fiscal 2020 as the company awaits its fourth-quarter earnings. Previously, Crocs expected just a 20 percent increase in revenue, but it increased the stakes.
Investors rallied at the news, which boosted shares of CROX stock by 10.42 percent in pre-market trading on Jan. 11. Since then, CROX has gained another 4.61 percent.
Article continues below advertisement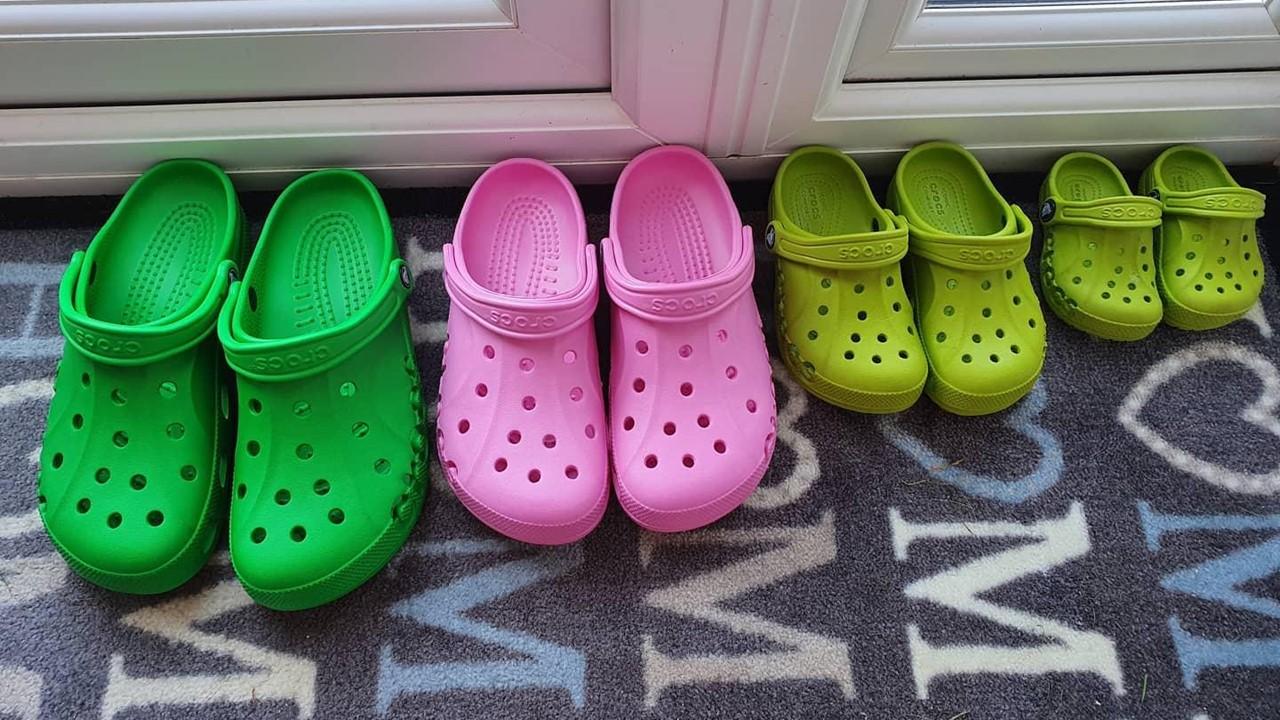 Crocs or CROX stock is a buy
Crocs footwear is notoriously unattractive. The company's accessories line, Jibbitz, is just as aesthetically delinquent as the classic product itself. Somehow, this has all worked out to the company's advantage. 
Article continues below advertisement
If investors purchase shares now, they may still be able to collect some serious gains on their Crocs stock. I don't think this forward momentum will last forever. In the meantime, the COVID-19 pandemic continues to rage. 
On Jan. 8, the U.S. hit a new all-time record with more than 4,000 COVID-related deaths in a single day. For now, working from home and learning from a distance will likely remain the norm for most people. With comfort a priority within the confines of their own home, it isn't likely that people will stray from their new favorite pair of Crocs anytime soon.
With all of that in mind, CROX stock is a good buy if you want to see where the market carries the footwear company.