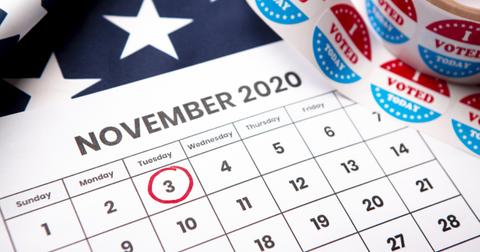 Betfair U.S. Election Predictions Shift
By Rachel Curry

Updated
There's been no shortage of U.S. election predictions, but the British betting exchange Betfair wants to get a word in too. Betfair odds were leaning toward an incumbent win after reversing from a Biden preference, but that notion has shifted again.
Article continues below advertisement
Betfair election odds heavily favored Trump for a period
As of 10:00 p.m. ET on Nov. 3, Betfair gave President Trump a 75 percent chance of keeping his administration intact. The percentage increased from a prediction of just 39 percent earlier on Nov. 3. However, President Trump's chances dropped to 23 percent by the morning on Wednesday, Nov. 4.
Betfair said that Democratic candidate Joe Biden had just a 25 percent chance of winning as of late on Nov. 3—a dip from 61 percent earlier in the day. Biden's Betfair chances rose back up to 74 percent by the morning on Nov. 4.
Article continues below advertisement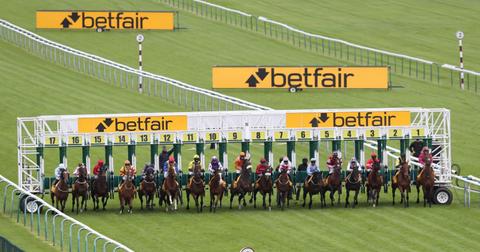 Betfair users do a lot more than bet on U.S. election winners. 4NJBets Betfair is a New Jersey-based horse race betting splinter platform where people can watch live horse races and bet on them legally. The platform is powered by TVG, which is one of the largest horse race betting platforms in the U.S.
Article continues below advertisement
Smarkets and PredictIt prove election betting isn't a one-platform affair
Betfair isn't the only site producing U.S. election predictions. Another U.K.-based platform called Smarkets shares its stakes. By late on Nov. 3, Smarkets claimed a 55 percent chance that President Trump would win—down from an earlier claim of 80 percent.
For most of the election, the betting odds have given President Trump more of a chance than the polls. Which makes their gyrations intriguing. Betfair's last pre-Election Day odds gave Trump a 33% chance. It rose as high as 74.2%, but dropped to 23.1% as of now.

— Chris Yeh (@chrisyeh) November 4, 2020
Article continues below advertisement
In New Zealand, a predictions market called PredictIt has a hand in the presidential election pot too. On Nov. 3, PredictIt said President Trump had a 67 percent chance of winning over Biden's 33 percent. On Nov. 2, that same platform said that Biden had a 61 percent chance of winning the U.S. election, while President Trump only had a 49 percent chance.
With all of these varying predictions, it's clear that constituents (and global watchers) ought to take election outcome bets with a grain of salt.
Article continues below advertisement
Who owns the Betfair website and casino?
US Election
Betfair expects $500m wagering
Kindred 3.5x higher turnover than 2016 election two days ago, even higher now

To put Betfair's figures in perspective;
Interactive wagering Sep 2020
New Jersey $678m
Pennsylvania $414m
Indiana $173m
Colorado $203m
Illinois $123m

— dividendblower (@dividendblower) November 4, 2020
The parent organization for Betfair is a Dublin-based company called Flutter Entertainment. Flutter owns Paddy Power, Betfair, and The Stars Group (TSG). TSG owns Sky Bet, which brings in the largest amount of revenue for any online betting company in the world. Flutter acquired TSG for the equivalent of about $13 billion.
Flutter Entertainment stock today
Flutter Entertainment trades on the OTC under the ticker symbol "PDYPY." As of the market close on Nov. 3, Flutter was valued at $86.36 per share. On Oct. 28, the stock rose nearly 10 percent after experiencing a 5.5 percent drop. Flutter stock has risen 38.26 percent YTD.
Whether or not the Betfair predictions (or any other online betting platform predictions) are right will remain to be seen. The 2020 U.S. presidential election is a contentious one, and lawsuits are already coming in from Pennsylvania GOP stating early voting issues. The stock market will likely rumble in the coming days, weeks, and even months. Until then, it's only a matter of time until the vote officially turns red or blue.