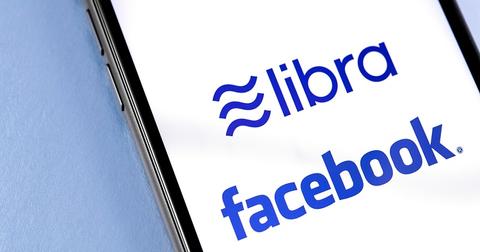 Facebook Ignores Libra Noise, Confirms Launch in 2020
By Ruchi Gupta

Updated
Facebook's (FB) planned digital currency, Libra, has elicited strong reactions around the world. On Thursday, French finance minister Bruno Le Maire added to that criticism. As reported by Bloomberg, Le Maire said "we cannot authorize Libra's development on European soil."
The French minister believes Libra could pose a serious risk to the global financial system. Other US and European officials have made similar claims about Libra.
Article continues below advertisement
Libra project going strong despite opposition
Despite the noise Libra has generated on both sides of the Atlantic, Facebook and its Libra associates have stayed focused. FXStreet reports that on the same day that France vowed to block Libra in Europe, Libra Association head Bertrand Perez confirmed its launch. Perez told a French magazine that Libra would launch in the second half of 2020, according to FXStreet.
Libra Association, which comprises more than two dozen members, is set to oversee the cryptocurrency. The nonprofit group's headquarters are in Switzerland. In addition to Facebook, other members of the association include eBay (EBAY), PayPal (PYPL), Uber Technologies (UBER), and Spotify (SPOT). As we've discussed, eBay and PayPal think Libra would make e-commerce more accessible and online shopping more affordable, brightening prospects for consumers and businesses.
The confirmation of the Libra launch comes after news that Libra Association is seeking payment system licensing in Switzerland. To navigate political and regulatory issues, Facebook and Libra associates are recruiting lobbyists to push their agenda in Washington.
Libra could supercharge Facebook's advertising business
Facebook has big dreams for Libra. The company has set up a financial service subsidiary, Calibra, to offer Libra-related transaction services. Facebook has indicated that it sees Libra expanding its core advertising business's potential.
Libra could reduce Facebook's reliance on ad dollars. In the second quarter, advertising contributed 99% of Facebook's total revenue. Among its peers, it's the most dependent on advertising. To compare, advertising contributed 86% and 84% of revenue at Twitter (TWTR) and Google parent Alphabet (GOOGL) in the second quarter, and 70% and 73% at Yandex (YNDX) and Baidu (BIDU).