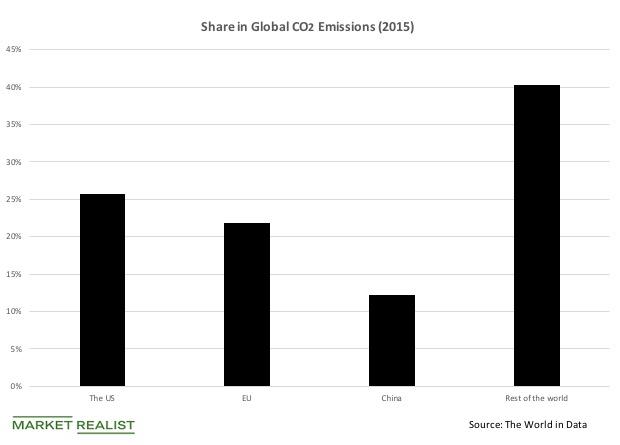 Will the Trade War Take the World Back to the 20th Century?
Losing focus
While the trade war will certainly affect the world economy, there are bigger issues at play. Countries are focusing most of their attention on trade at the cost of the important issues the world is facing today. Protecting the environment and dealing with inequality are two of the world's biggest current challenges.
Article continues below advertisement
Environmental issues
A closed world means innovations related to cleaner energy and environmentally friendly materials may not travel freely from country to country. The world will not be able to do justice to such initiatives, which are badly needed today.
A protectionist world also means that a consensus about environmental issues will be harder to reach, rendering climate roundtables useless. For the world to be cooperative, the economic interests of countries need to be aligned. This alignment can only happen via free trade.
Inequality
There's been enough written about the economic inequality in the United States (SPY) and among countries. Free trade is the only way to bridge this gap. Without it, there won't be enough opportunities for everyone to grow. Even if more manufacturing jobs were to return to the United States, it would only lead to increased inequality between white-collar and blue-collar workers, especially in today's increasingly automated world.
While China (FXI) has been a bad actor in terms of global trade, it's too big now to play with. A trade war could take things back to the 20th century, whereas free trade could help countries build a better world together.