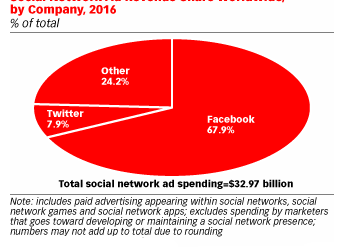 Why Are Companies Flocking towards Twitter?
By Anne Shields

Updated
Twitter's potential suitors
Earlier in this series, we learned that Salesforce (CRM), Google (GOOG), Microsoft (MSFT), and The Walt Disney Company (DIS) are all considering the acquisition of Twitter (TWTR).
All four companies are either market leaders or enjoy a dominant position in the technology space. Salesforce leads the CRM (customer relationship management) space, while Google is a leader in the search engine market space. Microsoft recorded the highest growth in the cloud space and is a dominant player in the enterprise software space. According to TheWrap, Disney holds a 19.2% market share in the domestic box office space, indicating that the company has a dominant position in the media space.
Article continues below advertisement
The advertising dollar makes Twitter popular
The advertising market is seeing a shift from TV to digital. The growth in digital media, through laptops, desktop computers, mobile devices, and online platforms such as Google's YouTube, has influenced this shift. Therefore, advertising dollars' rapid shift towards the online video, mobile, and social media space comes as no surprise.
According to WSJ Video, "Facebook and Twitter are expected to reap millions of dollars in ads from campaigns and special interest groups looking to advertise on social media during the upcoming presidential debates."
This information was also supported by eMarketer, which estimates that Facebook is expected to receive 67.9% of the overall social media advertising dollars spent globally in 2016. It is followed by Twitter, which is expected to receive 7.9%, while the rest of the platforms would receive the remaining 24.2%. With Facebook out of bounds, Twitter appears to be a viable alternative. Advertising dollars moving to the social media space and Twitter's struggle for growth and steep stock decline make it a potential acquisition target. Bloomberg intelligence analyst Paul Sweeney feels that by acquiring Twitter, Disney would get a broader exposure to advertising dollars.