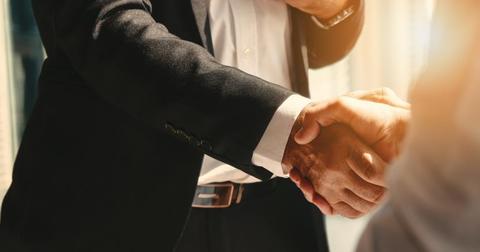 T-Mobile, Sprint Merger Antitrust Trial Starts
By Ambrish Shah

Updated
On Monday, an antitrust trial that could shape the future of the US wireless industry kicked off in Manhattan. Led by New York and California, the multistate antitrust lawsuit opposes T-Mobile's (TMUS) acquisition of Sprint (S).
This lawsuit argues that the combination would harm competition and lead to higher prices for consumers. Currently, about 13 state attorneys general and the District of Columbia are suing to stop the merger deal. The court trial is likely to last for about two to three weeks.
Article continues below advertisement
Inside the T-Mobile and Sprint merger trial
According to a December 9 Wall Street Journal report, "A federal judge told lawyers fighting over T-Mobile US Inc.'s more than $26 billion bid for Sprint Corp. to skip their customary opening arguments so they could start questioning witnesses, a sign he is seeking a speedy trial. As the case began Monday, U.S. District Judge Victor Marrero asked both sides to trim their lists of witnesses to avoid beating him over the head with testimony."
On Monday, the states began questioning witnesses including Boost Mobile's Sales and Marketing SVP Angela Rittgers, Sprint marketing chief Roger Solé, and Deutsche Telekom CEO Timotheus Höttges.
Regulators approve merger deal between T-Mobile and Sprint
The merger deal between T-Mobile and Sprint has already received approval from the Federal Communications Commission and the Department of Justice. Antitrust regulators blessed the deal after reaching a settlement package with T-Mobile and Sprint. The proposed new T-Mobile agreed to sell certain wireless assets to satellite TV operator Dish Network (DISH). Dish would purchase Sprint's prepaid businesses and some spectrum for $5 billion.
However, the states argue that the DOJ's settlement deal is not sufficient to address their antitrust issues and that Dish is too inexperienced to replace Sprint.
Article continues below advertisement
T-Mobile rating summary
Of the 21 analysts providing recommendations on T-Mobile stock, 76.2% gave it a "buy" rating. Plus, 23.8% maintained a "hold" rating. Meanwhile, none of the analysts gave it a "sell" rating. T-Mobile stock closed at $75.87 on Monday, reflecting a potential upside of about 17% to the analysts' target price of $89.
Stock returns for T-Mobile and Sprint
T-Mobile (TMUS) stock fell 2.4% on Monday and closed the trading day at $75.87. The stock fell due to merger uncertainty. It is trading 11% below its 52-week high of $85.22 and 26.5% above its 52-week low of $59.96.
TMUS closed 2.6%, 4.4%, and 3.9% below its 20-, 50-, and 100-day moving averages of $77.89, $79.33, and $78.99, respectively. Because the stock price is currently trading below the moving averages, T-Mobile stock is trending downward.
On Monday, T-Mobile stock was up 19.3% YTD (year-to-date). AT&T (T) stock has risen 33.3%, while Sprint stock has fallen 7.2% YTD.
T-Mobile had a market cap of $64.9 billion as of Monday. In comparison, its rivals AT&T and Sprint had market caps of $277.9 billion and $22.2 billion, respectively.
T-Mobile reported adjusted earnings per share of $1.01 in Q3 2019, while Wall Street analysts projected EPS of $0.96. The mobile carrier posted revenues of $11.1 billion in Q3 2019. Its Q3 revenues missed the Wall Street analyst consensus estimate of $11.3 billion.
Please read The T-Mobile and Sprint Antitrust Trial Starts Today and T-Mobile Lights Up Its Nationwide 600 MHz 5G Network to learn more.