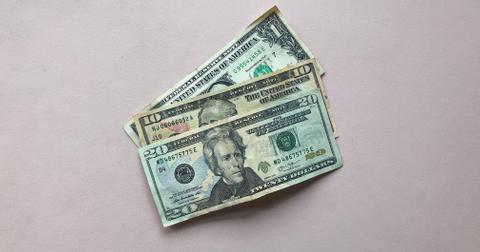 Warren Buffett's Advice: Don't Worry about the Fed
By Shankar Iyer

Updated
The FOMC (Federal Reserve Open Market Committee) is expected to revise lending rates this week, and many analysts think there may be another rate cut this year. The new short-term interest rates could range anywhere between 1.75% and 2%. Berkshire Hathaway (BRK.A) CEO Warren Buffett has advised investors not to worry about the Fed's decision.
Article continues below advertisement
Warren Buffett on the Fed's decisions
In an interview with TheStreet, when asked about how he considers the Fed's decisions, Buffett said, "I never give a thought to it." When asked what he thinks of investors' heavy emphasis on the Fed rate cut announcement, Buffett replied, "It's a mistake to try and make investment decisions based on what you think the Fed is going to do." He added, "just be content owning a good income-producing asset." Berkshire Hathaway is known for investing in undervalued securities.
Market surveys on the FOMC meeting
At the last FOMC meeting in July, the Fed reduced interest rates by 25 basis points. As released in the FOMC minutes, surveys suggested there could be two revisions this year. Many market participants were looking forward to another 25-basis-point cut after July's meeting. The survey also suggested that, after 2019, the Fed would keep the interest rate stable until 2021. Furthermore, overnight index swap rates "implied that the federal funds rate would decline about 60 basis points in 2019 and about 35 basis points in 2020."
Article continues below advertisement
A survey by CNBC also pointed to lending rates being cut this month. CNBC reported that CME Group's FedWatch tool indicated that almost two-thirds of respondents favored a 25-basis-point dip in lending rates. Meanwhile, CNBC's Global CFO survey found that most CFOs think lending rates are "about right."
How would the rate cut affect markets?
The FOMC's rate cut decision depends entirely on the present market scenario. The US economy is surging, according to many metrics. Although retail sales were lower in August than in July, they exceeded economists' predictions. The Fed has no incentive to cut rates when the economy is doing better than expected.
Northwestern Mutual Wealth chief investment strategist Brent Schutte thinks there is a room in the US economy for a minor rise in inflation, and he thinks a rate cut in US markets is likely. He believes a rate cut could give the US economy the upper hand on the global economic platform.
Meanwhile, Trump has expressed disappointment with the Fed. Trump has long been pushing for reducing lending rates. International central banks are also changing their policies—the European Central Bank is considering reducing interest rates.