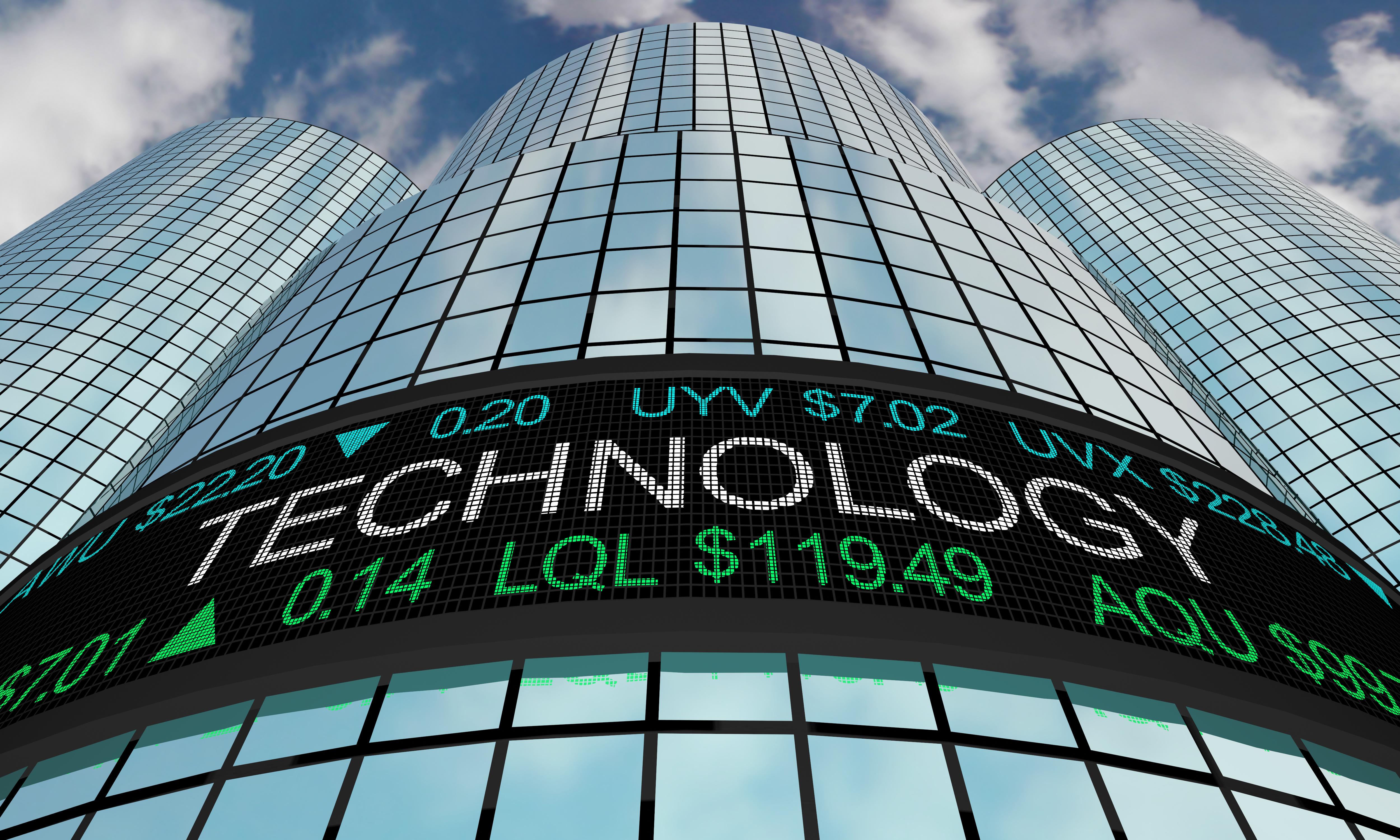 Will Tech Stocks Push S&P 500 to Record Highs?
By Adam Rogers

Jan. 11 2020, Published 6:42 a.m. ET
Tech stocks have been on a roll since the start of 2019. Tech heavyweights drove indices to record highs. The Dow Jones Industrial Average Index (INDEXDJX: DJI) is up 25%. Also, the S&P 500 ETF (INDEXSP: INX) has gained 31.4% since January 2019.
Trillion-dollar giants, such as Apple (NASDAQ: AAPL) and Microsoft (NASDAQ: MSFT), have made a strong comeback in the last 12 months. However, this was only after losing significant value in the last quarter of 2018. In fact, Apple was the top performer in Dow Jones last year. Plus, the company has more than doubled its market cap since December 2018.
Will tech stocks continue to rise in 2020? Or is it time for a broader market pullback?
Article continues below advertisement
Upcoming earnings critical for tech stocks
Investors are closely watching the earnings of tech stocks. The earnings season is just on the horizon and will be a key driver of stock prices. The S&P 500 companies reported an earnings decline for three consecutive quarters, according to a FactSet report.
So, why is the market trading at all-time highs despite a tepid performance in most of 2019? As we know, the stock market is forward-looking. Also, company guidance plays an important part.
The accumulative earnings growth for S&P 500 companies for the first four quarters of 2018 stood at 24.7%, 25%, 26.1%, and 13.3%, respectively. However, the S&P 500 and DJIA both ended 2018 in the red. This is because the guidance for 2019 was less than impressive.
Then, tech stocks gained momentum after a steep decline at the end of 2018. However, can the bull run be sustainable in 2020? Let's see what analysts and fund managers expect from large-cap tech stocks in Q4 2019 and in 2020.
Large-cap tech stocks
The Technology Select Sector SPDR Fund (NYSEARCA: XLK) returned 53.7% since the start of 2019. The top four holdings of the XLK include Apple, Microsoft, Visa (V), and Mastercard (MA). While Apple accounts for 20.2% of XLK, Microsoft, Visa, and Mastercard account for 19.3%, 5.2%, and 4.3%, respectively.
In the December quarter, analysts expect Apple earnings to grow by 8.6% YoY (year-over-year). For fiscal 2020, which ended in September, analysts estimate Apple's earnings growth at 10.2%. In comparison, analysts expect MSFT to grow earnings by 20% in the December quarter and by 13.5% in fiscal 2020, ending in June.
Analysts expect Visa earnings to rise by 12.3% in the December quarter. Also, they expect it to rise by 14% in fiscal 2020, ending in September. Also, analysts estimate Mastercard to grow earnings by 20.6% in Q4 and by 17.6% in 2020.
So, the earnings growth remains robust. However, the recent bull run means that tech stocks are trading at a premium valuation. The forward price to earnings multiple for AAPL, MSFT, Visa, and MA stand at 20.7x, 26.6x, 26.8x, and 34.4%, respectively.
This suggests any deviation from Wall Street estimates will result in a significant correction for investors.
Article continues below advertisement
Semiconductor tech stocks
Semiconductor ETFs have gained a lot since January 2019. VanEck Vectors Semiconductor ET (NASDAQ: SMH) gained 64.4%. Also, iShares PHLX Semiconductor ETF (NASDAQ: SOXX) gained 62% since January 2019. Tech stocks in this sector were decimated in the second half of the calendar 2018 as the trade war escalated, as well as oversupply issues that hit this sector.
Now, analysts expect Intel Corp. (NASDAQ: INTC) earnings to fall by 2.3% in Q4. This will result in a marginal earnings growth of 0.7% in 2019. Analysts estimate Intel earnings growth at 1.5% in 2020. For NVIDIA (NASDAQ: NVDA), analysts expect earnings to grow by a staggering 107.5% in the January quarter. However, adjusted EPS might still fall by 16% in fiscal 2020, ending in January. Also, NVIDIA's EPS might gain 29.8% in fiscal 2021.
Analysts expect Advanced Micro Devices, Inc. (NASDAQ: AMD) earnings to rise by 287.5% in Q4. So, this will result in an earnings growth of 34.8% for the company in 2019. Also, earnings growth is estimated at 79% for AMD in 2020. Semiconductor tech stocks are also trading at a high valuation.
The forward price-to-earnings multiple for AMD, Intel, and NVIDIA stand at 43.4x, 12.6x, and 33.8x, respectively.
Cloud companies suffer from lower tech guidance
In 2019, enterprise and cloud companies have been volatile due to concerns over lower-than-expected tech spending. We have seen how companies like Arista Networks, NetApp, and DXC Tech lost value after they lowered guidance below Wall Street estimates.
The First Trust ISE Cloud Computing Index Fund (SKYY) underperformed the other tech ETFs. Still, SKYY has gained 32% since January 2019. Its top holdings include Google, Microsoft, Amazon, and VMware.
Article continues below advertisement
What next for investors?
The recent rally in tech stocks was also driven by the de-escalation of the trade war between the US and China. However, with high valuation metrics and large-cap stocks trading at all-time highs, is it time for investors to be cautious? How much of the earnings growth has been organic? What percentage of this growth has been boosted by share buybacks?
The share buybacks in 2019 for companies in the S&P 500 might touch a record $1 trillion in 2019, according to a S&P Global report. While companies continue to have large balances, is it prudent to increase shareholder wealth by buybacks?
According to one Market Watch report, the S&P 500 is trading at a higher price-to-sales multiple than that seen during the dot com bubble. The report states that the average forward earnings multiple for the S&P 500 is 18.6x. Comparatively, this figure stands at 16.7x in the last five years and 14.9x in the last ten years.
There are several analysts who expect a recession to hit markets later this year. However, others remain bullish.