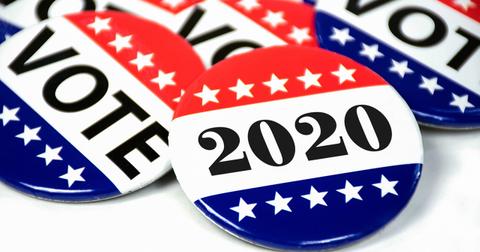 Jeffrey Gundlach Thinks Trump Will Win, Provides Market Outlook
By Ruchi Gupta

Updated
Jeffrey Gundlach expects that Trump will win the 2020 presidential election. He has already picked sides, just like he did in the 2016 presidential race.
Gundlach, the founder of DoubleLine Capital, expects surprises for investors in politics and the market. He is a prominent bond investor. Gundlach shared his views on politics and markets during the DoubleLine webcast on Tuesday. On the same day, Joe Biden announced that he picked Senator Kamala Harris as his running mate for the November presidential election.
Biden is expected to face off with President Donald Trump in the 2020 election. So, who will win?
Article continues below advertisement
What does Gundlach expect in the presidential election?
Gundlach sees a surprise outcome in the November presidential election. There are opinion polls that show former vice president Joe Biden in the lead. The billionaire investor thinks that President Trump will win the November election. Right now, some polls show Trump trailing Biden by about a 10 percent margin.
Article continues below advertisement
National YouGov/CBS Poll:

Biden 51% (+10)
Trump 41%

A 6 point shift towards Biden in 2 months

— Political Polls (@PpollingNumbers) July 26, 2020
Gundlach is betting against Biden. Gundlach does not think that Biden picking Harris as his running mate will boost his chances of winning. In fact, Gundlach does not think that Harris is a good vice president pick for Biden. He thinks that Harris is too charismatic.
Article continues below advertisement
According to Gundlach, the polls do not accurately capture the support for President Trump. He predicted Trump's win in the 2016 presidential election. At the time, many polls showed that Trump trailed Hillary Clinton.
While Gundlach sees a win for President Trump in the November election, fellow billionaire investor and Facebook director Peter Theil expects that President Trump will lose to Biden. Although Thiel donated to President Trump's 2016 presidential campaign, he thinks that Trump will be on the losing end in 2020.
Article continues below advertisement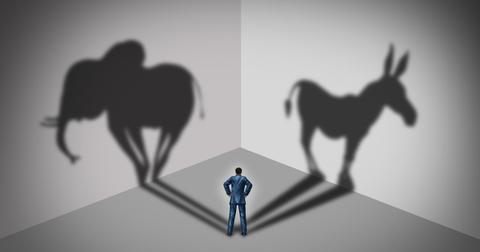 What can you expect from the markets?
Presidential election predictions aside, Gundlach has cautioned investors to brace for volatile markets in the short term. Markets are usually volatile as a presidential election approaches. Gundlach sees volatility in 2020 as well. In fact, the bond king sees much more volatility in the markets during this election year. Factors that could make markets much more volatile in 2020 compared to previous presidential election years include concerns about progressive policies.
Article continues below advertisement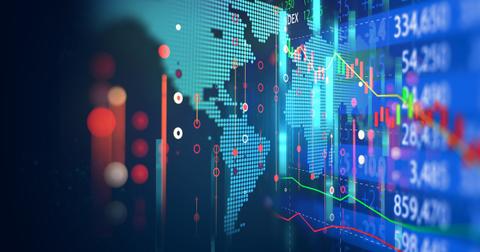 Gundlach thinks that most markets are primed for reversals in the short term. Amazon, Netflix, and Tesla are some of the tech stocks that have soared this year. Amazon stock has gained about 70 percent since the beginning of the year. The stock has pulled up more than 93 percent from its COVID-19 pandemic lows. Netflix stock has popped up 44 percent this year and has risen 90 percent from its pandemic lows. Amazon and Netflix have seen strong demand for their services amid the COVID-19 pandemic. Tesla stock has climbed more than 228 percent this year.
Article continues below advertisement
Amazon and Tesla's surging stock prices this year have boosted Jeff Bezos's and Elon Musk's wealth by billions of dollars, respectively.
In the stock market, Gundlach says that stocks could return to their March lows again over the short term. According to Gundlach, the stock rally after March lows looks exhausted now.
Gold demand falls 11% in Q2 2020 as gold prices and demand for gold-backed ETFs both reach record highs. Explore Q2 and H1 2020 gold market insights in the latest issue of Gold Demand Trends.

— World Gold Council (@GOLDCOUNCIL) July 30, 2020
In the commodities market, Gundlach sees gold weakening in the short term and staying strong over the long term. A rebounding dollar will likely put pressure on gold prices in the short term. The dollar will remain weak for the long term, which would benefit gold prices.
Finally, Gundlach recommends that investors hold a lot of cash, some stocks, and some gold.