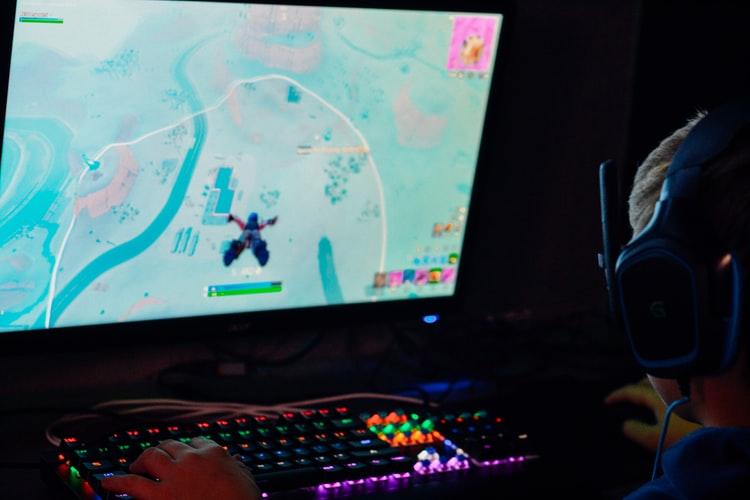 Is Apple Eyeing the eSports Market in 2020?
2020 may see Apple (AAPL) in a completely new arena. On December 23, Patently Apple reported that this year the iPhone marker might venture into eSports. The company would, therefore, launch a high-end Mac, especially for e-Sports, at a likely price of $5,000.
Citing supply chain sources, Patently Apple indicates that this Mac could be a gaming platform with a large AIO (all-in-one) screen. Also, it learned that Apple might announce the launch of this new Mac in its Global Developer Conference or WWDC this June.
Article continues below advertisement
Article continues below advertisement
After Apple Arcade, the company eyes esports
Apple started Apple Arcade last year, a game streaming subscription. In 2020, it plans to go into high-end gaming. Apple Arcade has more than 100 game titles, and it adds a new game every month. The launch of iOs 13 provided a foundation for Apple's gaming subscription. Also, players can play Apple Arcade's games offline.
Apart from iOs and MacOS, Apple Arcade is available on PlayStation DualShock 4, MFi game controllers, as well as Xbox wireless controller. Currently, the games on Apple Arcade belong to the adventure, puzzle, and entertainment genre. But now, Apple has its eyes on the hard-core gamers.
Esports is a video gaming concept that is competitive as well as professional. Video gaming is immensely popular, and the users are showing an increased interest in esports. The gaming market is booming, and esports are set to take a big piece from it. According to PwC, esports will surge at 18.3% CAGR by 2023, noted Venture Beat in August 2019.
Another report by Deloitte in 2018 indicates that the global esports market could create revenue of $1.5 billion by 2020. These revenues would come from advertising and sponsorships for a worldwide fanbase of 600 million. Additionally, ticket sales, merchandise, and betting would be other revenue streams.
Article continues below advertisement
How is Apple placed to foray into esports?
With over $200 billion in cash reserves, Apple has the muscle to invest in the booming global esports market. Plus, according to a May 2019 article in One Esports, the company has 1 billion gaming customers. Its App Store features 300,000 free and paid games. So, Apple already has a robust base of gamers that it can build its esports viewership.
The technical infrastructure is a crucial factor as well in determining success in gaming. According to Forbes in 2018, during the launch event of iPad Pro, Apple CEO Tim Cook announced that it would support 2K Games' NBA2K 2019. Also, it will show an upcoming version of Ubisoft's Assassin's Creed franchises, noted Forbes.
Also, the Forbes quoted the managing director of esports at Big Block and Subnation, Ed Tomasi. He said, "Apple has been so distant from gaming that it's going to take more than a new release of hardware with higher specs to attract the professional and competitive gaming circuit."
It is highly possible that this year, Apple will do what it takes to be pro at high-end gaming. It would not just rely on high specs but could also launch an advanced gaming laptop.
Stepping into the esports industry through a high-end gaming laptop could breathe new life into its Mac business. Adding a hardcore gaming element to the Mac could raise its appeal among the Millenials. Mac's revenue shrunk 5% YoY (year-over-year) in the September quarter. It was the only business segment apart from the iPhone that saw a decline in sales in Q4 fiscal 2019.
Article continues below advertisement
Article continues below advertisement
Apple could miss out on China's esports
However, it would be unfortunate that Apple might not be able to reap success in the esports segment in Chinese markets. In November, Bloomberg reported most of Apple's services aren't available in China amid government norms. This includes the new Apple Arcade. Thus, we can assume that the country may not see the launch of Apple's esports also in the future.
After the US, China is the largest esports market in the world. According to CCTV (China Central Television), the Chinese esports market could reach $3 billion by 2020, reported SportsPro Media.
Esports has its share of challenges
While esports will be the next big thing in gaming, it is still in nascent stages. The business model also has inherent challenges like profiling the viewers and personalizing the content. Besides this, illegal betting, un-regulated competition, dope-testing are some of the existing risks.
According to a report by Newzoo, many brands still aren't keen to be associated with esports. Back in 2015, ESPN2 telecasted the "Heroes of the Dorm." The channel got a lot of flak from viewers and its employees, per Newzoo.
Apple is yet to make any official announcement for its entry into esports. However, it has to weigh various aspects before it ventures into this young industry.