AMC Entertainment Stock Is a High-Risk Bet for Most Investors
The outdoor entertainment sector has been hit hard amid the COVID-19 pandemic. Cinema chains, cruise companies, and hotel stocks have plummeted this year. Lockdowns and fear have kept consumers indoors. AMC Entertainment, the world's largest cinema chain, has fallen by almost 50 percent this year. Is the stock a buy amid the sector rotation from growth stocks to cyclicals?
Article continues below advertisement
AMC stock fell by almost 16 percent on Dec. 3 following reports that AT&T subsidiaries Warner Bros. and HBO Max will release all of their movies simultaneously in theatres and on its streaming platform, HBO Max. Earlier this year, Disney also released its much-awaited movie Mulan on its streaming platform.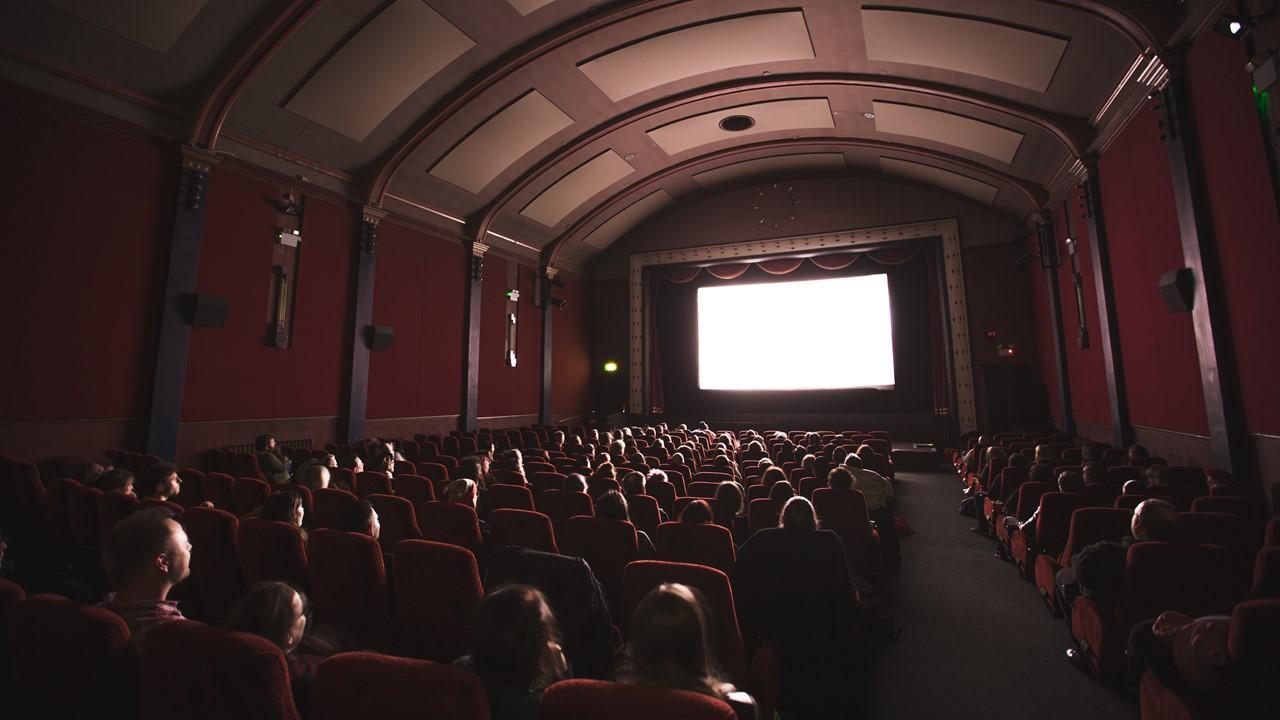 Article continues below advertisement
AMC stock on Stocktwits
On Stocktwits, many users are debating whether AMC will file for bankruptcy. User name DarlingintheFranxx thinks that the company is headed towards bankruptcy, while another user GrowingMoneyTrees doesn't think that the company is going bankrupt.
To be sure, cinema chains are fighting to survive amid the cash burn. For example, AMC burnt over $230 million in cash in July and August. In a regulatory filing in October, the company said that it might run out of cash by the end of 2020. AMC did raise some cash in October by selling shares. However, the company's financial condition remains precarious based on its huge debt pile. AMC's debt was almost $5 billion before the COVID-19 pandemic.
Article continues below advertisement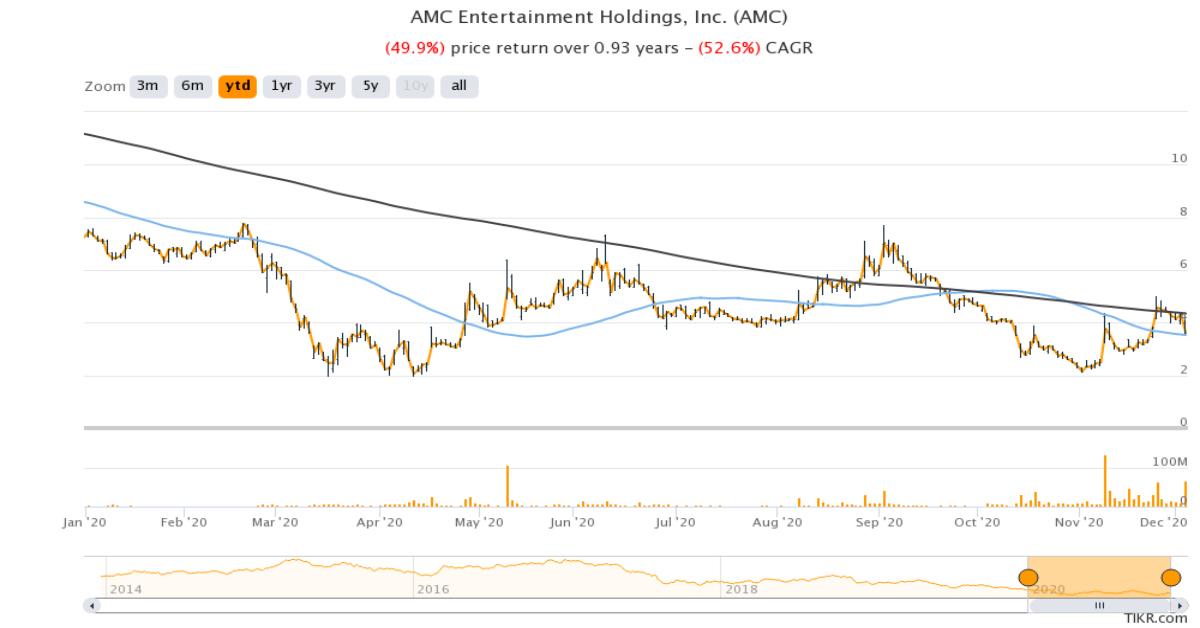 AMC suspended its dividend in April
In a bid to lower its cash outflow, AMC suspended its dividend and share buybacks in April. Many companies, especially in the entertainment, energy, airlines, and retail sectors, have suspended their dividends in 2020. The companies had to go into survival mode.
Article continues below advertisement
What is AMC's stock price?
AMC stock was trading over 2 percent higher in pre-market trading at $3.72. The stock has gained over 86 percent from its 52-week lows amid optimism about successful coronavirus vaccines. There has been a broad-based rally in beaten-down cyclical sectors because markets expect an economic recovery in 2021.
Should you buy AMC stock?
For cinema chains like AMC and Cineworld, the situation is still precarious. Production houses prefer to release movies on streaming platforms even though cinemas have reopened.
Article continues below advertisement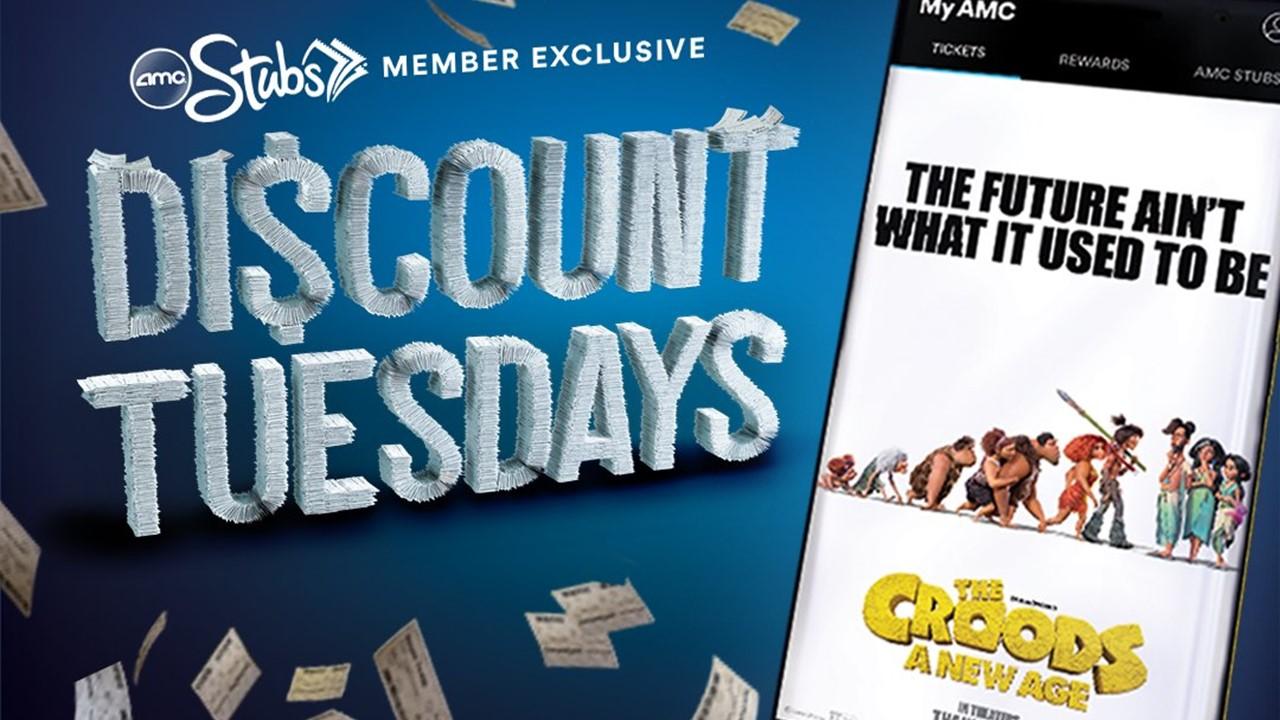 The lack of new compelling movies led to low occupancy rates in cinemas. The fear of contracting the coronavirus and the availability of new titles on streaming platforms is also keeping more people at home.
Article continues below advertisement
One argument would be that after there's a successful vaccine and people start getting vaccinated, outdoor activities will resume and lift stocks like AMC. However, a more long-term challenge for cinema chains is the competition from streaming platforms. Production houses have come up with their streaming services. Disney announced a business restructuring this year that made streaming the center of its business.
Article continues below advertisement
However, a counterargument is that streaming can't fully replace movie theaters since people like the full experience and not just the movie. Cinema chains will need a lot of cash to survive the current slump and unfortunately, AMC doesn't have that privilege. However, the company plans to raise another $800 million from issuing shares.
Share issuance at the current depressed prices will lead to earnings dilution after AMC returns to profits. The stock is a high-risk bet on the economic recovery story and investors who can digest the high risk should only consider investing in the company.