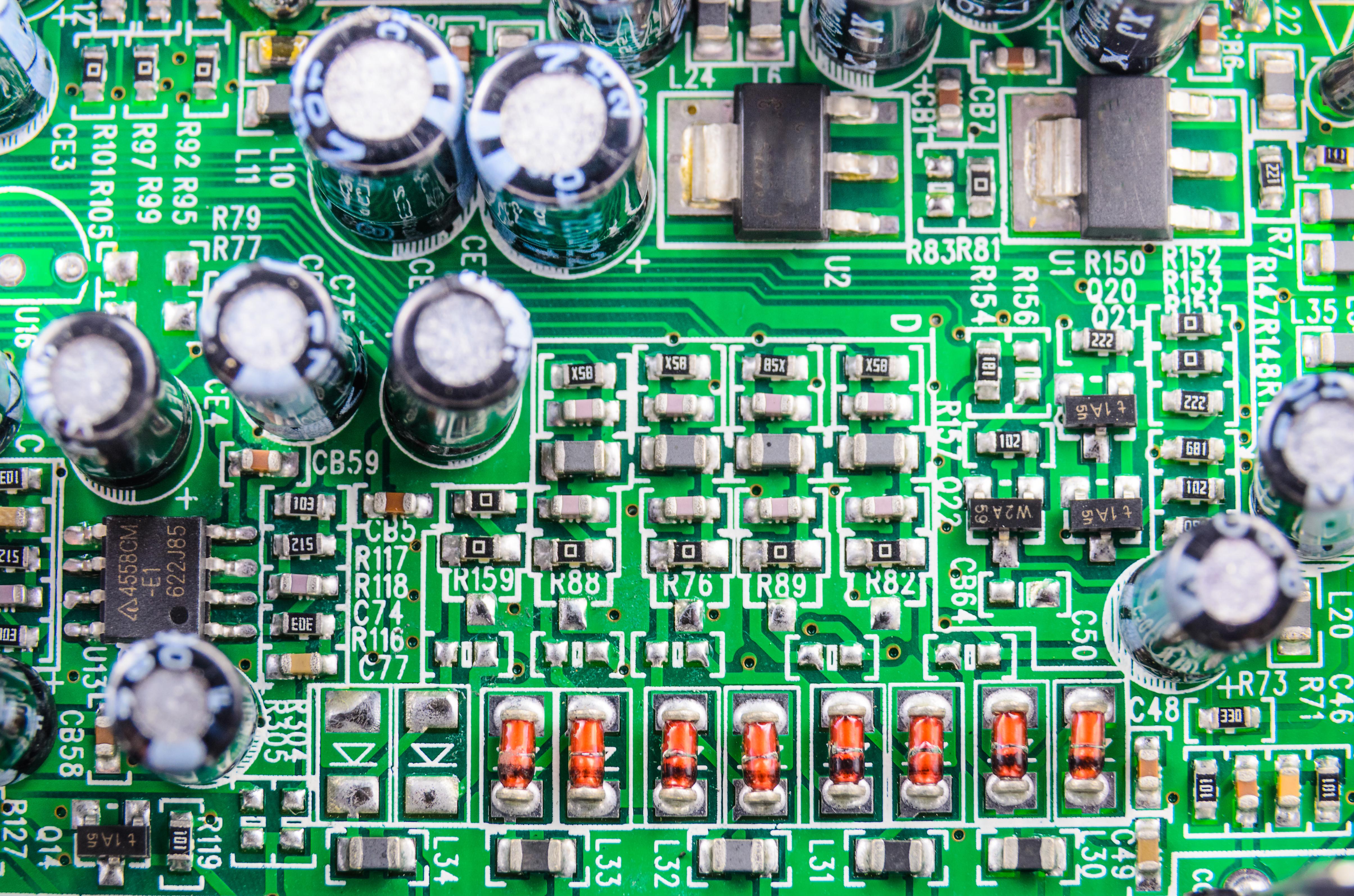 Is Apple the Most Suitable Buyer for Broadcom's RF Chip?
Broadcom (AVGO) stock rose by 0.3% on Tuesday, after reports that Apple (AAPL) could buy Broadcom's RF (radio-frequency) chip business. We note that the RF chip unit is a part of Broadcom's wireless chip assets.
Last Wednesday, Broadcom plans to sell its RF wireless chip unit, per The Wall Street Journal report. Many media houses like Investor's Business Daily (or IBD), Benzinga, and 9to5Mac covered the news. Though the RF unit sale talks are in the early stages, many analysts recommended different potential buyers for the same.
Article continues below advertisement
Broadcom's RF chip business
Broadcom uses RF chips in wireless communications. The RF unit makes filters used in mobile phones to clear signals for 5G. The unit added $2.2 billion in Broadcom's total revenues in fiscal 2019. Per WSJ, Broadcom wants to get as much as $10 billion for its RF unit.
Broadcom's other wireless chip assets include Wi-Fi, Bluetooth, and GPS chips. It also includes touch controllers and wireless charging application-specific integrated circuits. According to JPMorgan analyst Harlan Sur, Broadcom's wireless chip businesses could be worth $18 billion, reported in IBD. JP Morgan valued the RF business at $11 billion. Further, the investment firm put its Wi-Fi and connectivity business at $6 billion, and the touch controller is estimated to be worth $1 billion.
Broadcom's RF chip business potential buyers
Per JP Morgan, Apple, MediaTek, Murata, and Skyworks Solutions (SWKS) are potential buyers of Broadcom's RF unit, reported in IBD. However, the investment bank believes that Skyworks might not pull off the RF unit deal. Also, per Raymond James, Qualcomm (QCOM) and Qorvo (QRVO) are seeking Broadcom's RF business, other than Apple, reported in IBD.
Bank of America also pointed at Qorvo and Skyworks Solutions as interested RF buyers, reported in Benzinga. However, Bank of America analyst Vivek Arya believes that Qorvo might not be a strong buyer for the RF unit. Yet, Qorvo is well-positioned in the BAW (Bulk Acoustic Wave) filters. Moreover, the deal would also increase its leverage, as per reports.
Article continues below advertisement
However, all the investment firms believe that Apple would be the most likely buyer of Broadcom's RF chip business. Per JP Morgan, Apple is the most suitable buyer of RF business. JPMorgan analysts stated on Tuesday that "Apple could be a primary suitor among system (manufacturers) for the whole business." The Creative Strategies analyst Ben Bajarin mentioned on Twitter that Apple is a "likely candidate" for Broadcom's business, per 9to5Mac.
Why could Apple buy Broadcom's RF unit?
We note that Broadcom is a long-time chip supplier for Apple's iPhones and other products. Apple supplied 25% of Broadcom's overall revenue in 2018. Broadcom's RF wireless chip is also commonly used in Apple iPhones, per Apple Insider's report.
In June, Broadcom renewed the RF chips supply deal with Apple for another two years. Per Broadcom's plans, it provides "specified RF front-end components and modules for Apple." In such a scenario, Broadcom's RF unit sale raises concerns for Apple's upcoming iPhones and other products.
The RF deal makes sense for Apple because it would help make its products. Also, Apple has been focused on making its own RF technology, per Apple Insider. Further, the RF chip business deal would help Apple to reduce its dependency on Qualcomm for RF chips.
Notably, the iPhone maker has been trying to make its own chips and reduce its dependency on chip suppliers. Already, Apple has designed W- and H-series wireless chips for its products, including the Apple Watch and headphones.
Article continues below advertisement
Apple and its dependency on Intel and Qualcomm chips
We noted that Apple relies on tech firms like Intel (INTC) and Qualcomm for its smartphones and connectivity. Last year, Apple replaced Qualcomm as a modem chip supplier with Intel. However, in April 2019, Intel decided to leave the 5G smartphone modem market and sell its modem business.
Thus, Intel's move raised concerns for Apple. This is because the tech giant is dependent on Intel modems for the launch of its 5G iPhone in 2020. Alternatively, Apple could use Qualcomm's 5G modems, which dominate the 5G chips market. Also, they are considered better than Intel. Therefore, in April, Apple ended its six-year-long patent and royalty dispute with Qualcomm.
On December 2, Apple announced in July that it bought Intel's modem chip business for around $1 billion. Intel's smartphone chip business will help Apple have more control over the chips. Also, the deal would help Apple to build devices like iPhone, iPad, and Apple Watch. Likewise, Apple's Broadcom's RF deal could help expand its networking projects, per 9to5Mac.
Article continues below advertisement
Broadcom's RF sale is in-line with its strategy
The sale of its RF unit is a part of Broadcom's plan to move away from the core chip business. During the Q4 earnings call, Broadcom's CEO Hock Tan named the wireless and industrial businesses as "standalone" in nature. This means that the wireless chip business would not be considered as "core" business. During the October-ending quarter, the company's Semiconductor Solutions segment shrunk 8% year-over-year. The division faced weakness due to its Brocade storage switching business.
We note that Broadcom has been facing challenges amid a sluggish chip demand environment. A cyclical downturn in the semiconductor industry, along with the Huawei trade ban, took a toll on Broadcom's business operations. Also, lower iPhone-related sales dented Broadcom's overall chip sales in fiscal 2019.
Apple's iPhone sales fell by $5.4 billion to $33.4 billion in the September-ending Q4 fiscal 2019. During the Q4 earnings call, Apple CEO Tim Cook stated, "In iPhone, where customers have only begun to get their hands on the strongly popular and unmatched iPhone 11 and iPhone 11 Pro models, our year-over-year performance continue to improve."
The semiconductor giant has also forecasted a cautious wireless chip sales outlook for fiscal 2020 during the fourth quarter. Furthermore, Broadcom expects Apple and Samsung wireless chip sales to drop in fiscal 2020.
Broadcom's stock price performance
AVGO stock closed the trading day at $320.50 on December 24. At this price, Broadcom's market capitalization was around $127 billion. The Broadcom stock is trading 3.2% below its 52-week high of $331.2. Plus, it is trading 39.1% down from the 52-week low of $230.33. On a year-to-date basis, Broadcom stock rose only 27.2%.