Who Owns NewsNation and Does It Really Provide Unbiased Reporting?
Nexstar owns NewsNation, which is a news network that launched last year. The network claims to provide unbiased reporting. Is there a conservative bias?
NewsNation, the subscription television network that was formerly called WGN America, claims to be an unbiased source of news for the country. NewsNation launched officially in September 2020 with high hopes of securing solid viewership in a time of deep mistrust of the media. So, who owns NewsNation?
Article continues below advertisement
Article continues below advertisement
In January 2021, the WGN America network rebranded as NewsNation and there were several programming changes. The network's current lineup of TV hosts now include Elizabeth Vargas, Dan Abrams, Chris Cuomo, and Ashleigh Banfield. Consumers of news media rightfully want to know who's creating and supporting the information they're watching and reading. So, here's a glance at the owner of NewsNation.
Article continues below advertisement
Who owns NewsNation?
Nexstar Media Group owns NewsNation. It's a publicly-traded company on the Nasdaq under the ticker symbol "NXST." Nexstar operates traditional media as well as digital and mobile media platforms. The company was founded in 1996 when Perry A. Sook purchased WYOU, a station in Scranton, Pa.
Under Nexstar Media Group is its subsidiary Nexstar Inc., which operates Broadcasting, Digital, and Networks divisions. NewsNation is found under the umbrella of Nexstar Inc.'s Networks division.
Article continues below advertisement
Article continues below advertisement
Who's Nexstar CEO Perry Sook?
Perry Sook currently serves as Nexstar's chairman and CEO. Sook graduated from Ohio University and currently serves as chairman of The Ohio University Foundation Board of Trustees. Sook also serves on the Board of Directors of Broadcast Music, Inc.
Some of his other commitments include working on the board of directors for the following non-profits: the Broadcasters Foundation of America, the Television Bureau of Advertising, and as the television chairman for the National Association of Broadcasters, according to his Nexstar bio. Sook is also credited for helping Nexstar rise from its founding to earning $4.6 billion in net revenue in 2021 alone.
Article continues below advertisement
How can you watch NewsNation?
There are several ways to watch NewsNation around the country. For those with a cable subscription package, NewsNation might be included in the subscription offerings, and NewsNation's channel finder can locate the correct channel.
Article continues below advertisement
The company says that you can watch for free on the NewsNation Now app. NewsNation is also available across a wide range of streaming services including Sling, Hulu, YouTube TV, Vidgo, fubu TV, and DirecTV Stream.
Article continues below advertisement
Is NewsNation an unbiased network?
Since NewsNation brands itself as being one that reports the facts in an unbiased manner, many viewers were hopeful when the network launched in 2020.
Nexstar Inc.'s Networks Division President Sean Compton said last year, "Rebranding WGN America as NewsNation underscores the network's clearly defined mission of delivering fact-based and unbiased news, while making it easier for viewers to find this new informative source for news."
Article continues below advertisement
Article continues below advertisement
In March 2021, The New York Times reported that NewsNation hadn't lived up to expectations and was seeing low viewership. Six people at the time reportedly said that NewsNation was becoming increasingly right-wing and conservative in its presentation.
Early in 2021, news broke that Bill Shine, a former co-president of Fox News, had consulted from the beginning on the creation of NewsNation. Since NewsNation's launch, several incidents of conservative and/or pro-Trump bias have occurred.
Article continues below advertisement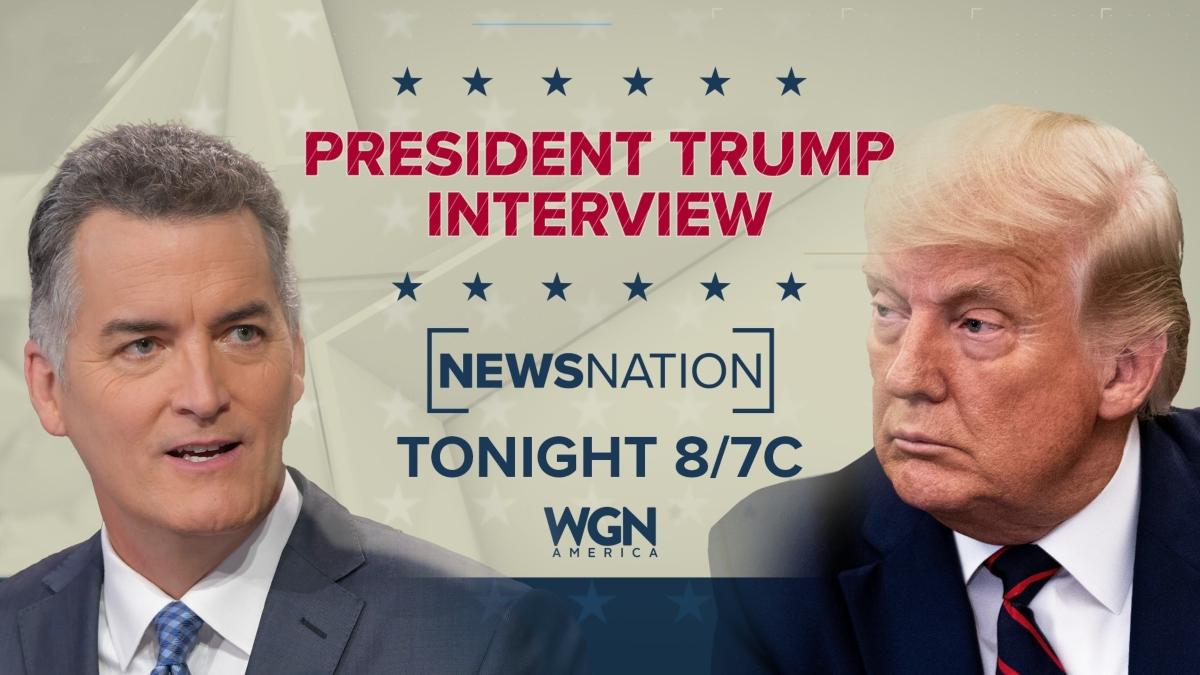 Article continues below advertisement
For example, former President Donald Trump tweeted a "good luck" message (when his Twitter account was still active) to Compton for the network's launch and later gave an interview in which anchor Joe Donlon didn't challenge his false statements.
Meanwhile, Ad Fontes, a media watchdog organization, rated NewsNation Now in the middle for bias and as "Reliable, Analysis/Fact Reporting" for reliability.