The History of Twitter, From Inception to the Elon Musk Fiasco
From its humble beginnings as an SMS text-based app to the failed 2022 Elon Musk deal, here's the full timeline of Twitter's history.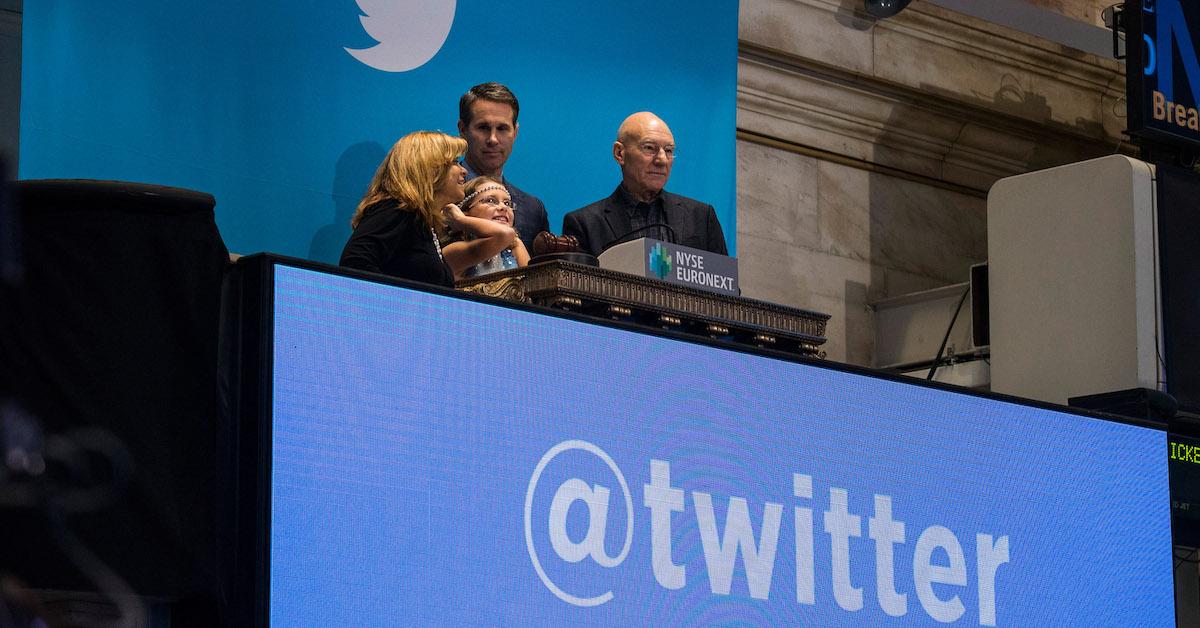 Since it was founded in 2006, Twitter has evolved from a simple way for people to stay updated on their friends to an integral part of how information spreads, particularly for news organizations. Read on for the full history of the social media company, from Jack Dorsey's brainchild at a now-defunct podcasting company to its recent saga involving billionaire Elon Musk's Twitter takeover bid.
Article continues below advertisement
Article continues below advertisement
Blogger creator Ev Williams and NYU student Jack Dorsey had a momentous brainstorm
Twitter was born at a brainstorming event hosted by board members at the now-defunct podcasting company Odeo, which was founded by Noah Glass and Twitter's first CEO, Evan "Ev" Williams. Williams had previously founded the blog engine Blogger and is currently the founder and CEO of Medium.
Article continues below advertisement
One of the attendees at the brainstorm was then NYU undergrad student Jack Dorsey, who came up with the idea of using SMS technology (the earliest form of text messaging) to share updates with a group of friends. Remember, back in 2006, there was no such thing as a group text chain. Soon, the first-ever "tweet" was sent from Dorsey's account, @jack.
March 21, 2006: Jack Dorsey posted the first-ever message to Twitter
The first-ever tweet was hardly profound—just a short message from Dorsey reading, "just setting up my twttr." More than 15 years later, an NFT of Dorsey's first tweet sold for crypto amounting to $2.9 million.
Article continues below advertisement
Article continues below advertisement
July 15, 2008: Twitter became available to the public
Dorsey and a contractor named Florian Weber developed the earliest version of the app, which was launched to the public on July 15, 2006, after operating privately as a messaging service for Odeo employees.
October 2016: Twitter founders formed Obvious Corporation and acquired Odeo and its assets
Seeing the value of Twitter early on, Biz Stone, Williams, Dorsey, and other Odeo employees formed a new holding company, Obvious Corporation, and acquired Odeo and Twitter from Odeo's investors. The fifth Twitter founder, Noah Glass, was fired around this time, and his role in launching Twitter remained unknown until 2011. However, unlike similar jilted founders like Eduardo Saverin at Facebook and Reggie Brown at Snapchat, Glass never sued, though he was eventually granted a small amount of equity in Twitter.
Article continues below advertisement
Article continues below advertisement
March 2017: Twitter was the talk of South by Southwest
Twitter had its big break at 2007's SXSW in Austin. The company displayed huge screens constantly updating with live content from Twitter. Throughout the then five-day music festival and tech expo, attendees started using Twitter themselves to update on the events of the week. By the end of the week, Twitter usage had tripled.
Article continues below advertisement
April 2007: Twitter spun off from Obvious Corp. as its own company with Jack Dorsey as CEO
While Twitter is arguably Obvious's biggest success, the venture capital firm, still operated by Biz Stone, helped launch other noteworthy brands, such as vegan brands Beyond Meat and Miyoko's Creamery as well as the photo and video editing platform VSCO.
During Dorsey's first tenure as CEO, he completed two funding rounds. This period also led to launching support on the app for hashtags, which grew organically from a method users had adopted to organize tweets about a common subject.
October 2008: Jack stepped down and Evan Williams stepped up
Many Twitter users these days have probably never heard of, let alone seen, a "Fail Whale." But in the app's early years, outages during peak use were very common. Frustrated users would try to reload their feeds only to be greeted instead with the image of a smiling whale being lifted out of water by several orange birds. Outages are common with a rapidly growing platform, but the ubiquitous Fail Whale was just one of many signs that Dorsey hadn't matured yet into the type of leader Twitter needed at this stage in its development. According to rumors, he didn't even have a backup for Twitter's database. He was asked to step back into the role of chairman while Williams took over as CEO. He went on to launch promoted tweets, the first monetization of the platform.
Article continues below advertisement
Article continues below advertisement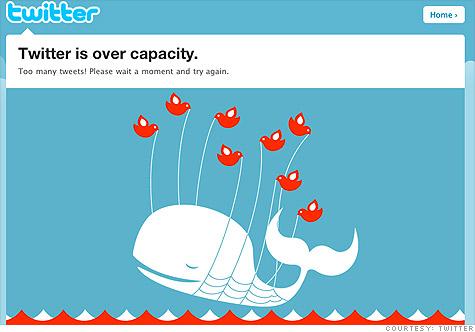 April 2009: Twitter gets introduced in the Middle East
Along with execs from WordPress, Twitter leaders went to Iraq to teach Iraqis how to use their apps. This move was instrumental in the 2010 Arab Spring uprisings in Tunisia, Yemen, Syria, Libya, Bahrain, and Egypt.
Article continues below advertisement
October 2010: Twitter got its third CEO
Williams, feeling more comfortable in the role of product strategy and development than in the front-facing role of CEO, took a step back and COO Dick Costolo took over as CEO. He oversaw several acquisitions, including the iconic and sorely missed micro-video platform Vine.
Article continues below advertisement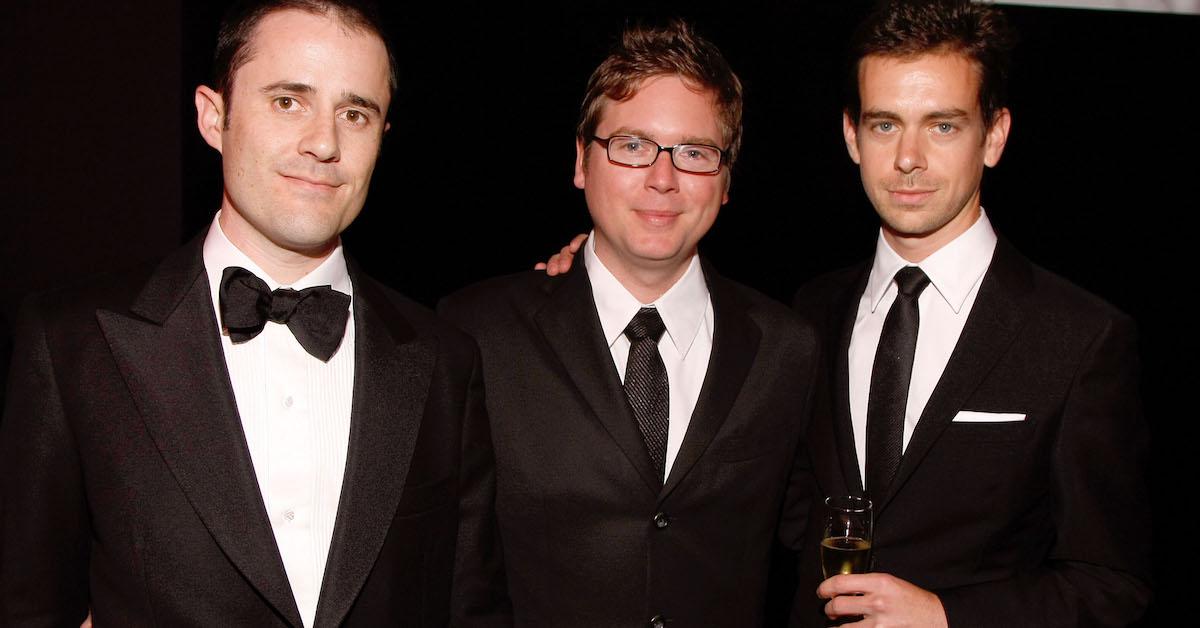 Article continues below advertisement
September 12, 2013: Twitter filed IPO docs with the SEC
Though the company filed a confidential 21, Twitter made news of its intent to take the company public by tweeting about the SEC filing on September 12, 2013.
November 7, 2013: Twitter made its stock exchange debut
Less than two months after filing, Twitter had its first day of trading on the New York Stock Exchange and closed the trading day at $44.90 per share, which brought the company's value at the closing bell to more than $30 billion.
Article continues below advertisement
Article continues below advertisement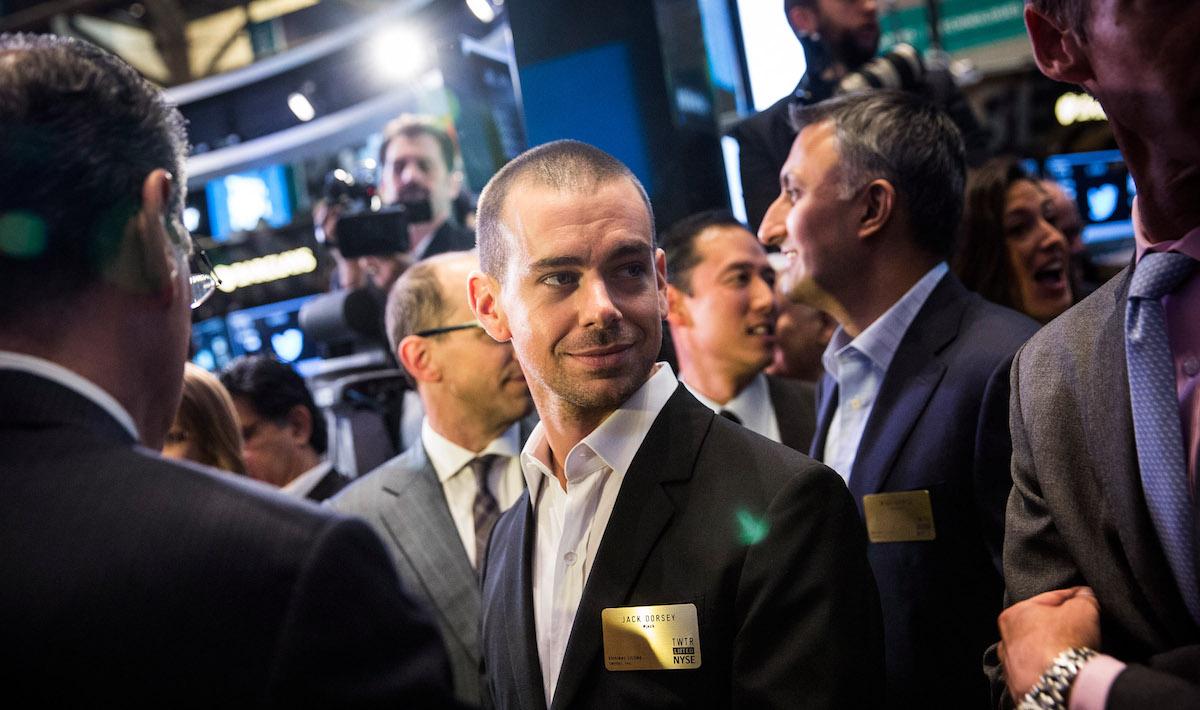 March 9, 2015: Twitter acquired Periscope and got into live video streaming
Periscope brought live streaming to the Twitter platform. The company announced in December 2020 that it would sunset the app in March of the following year, having integrated most of Periscope's capabilities into its own Twitter Live function.
Article continues below advertisement
July 1, 2015: Costolo stepped down and Dorsey's second reign started
Sluggish growth led shareholders to become dissatisfied with Costolo's leadership and his exit was announced in June, with Dorsey tapped to step up as interim CEO. However, months later, Twitter announced that the search for a replacement was off and Dorsey would remain as the permanent CEO.
Article continues below advertisement
October 6, 2015: Twitter Moments was born
The feature that digests tweets about a current event, made its platform debut. This feature evolved into the "Explore" tab, which debuted in 2017.
Article continues below advertisement
November 3, 2015: The "favorite" button became the "like" button
The change from stars to hearts was poorly received by users initially, with the move seen as an attempt to emulate Facebook.
February 2016: A major change to the way Twitter feeds work started to roll out
Tweets used to be available only in a reverse-chronological feed starting with the most recent tweets, but 2016 brought an algorithm-led feed that showed the "top tweets," which showed recommended tweets based on an algorithm that would become a topic of contention in years following.
Article continues below advertisement
Article continues below advertisement
September 2016: Acquisition rumors swirled but no deal was reached
CNBC and other outlets reported that at least two companies, Alphabet and SalesForce, had entered acquisition talks with Twitter, but no deal materialized with either suitor.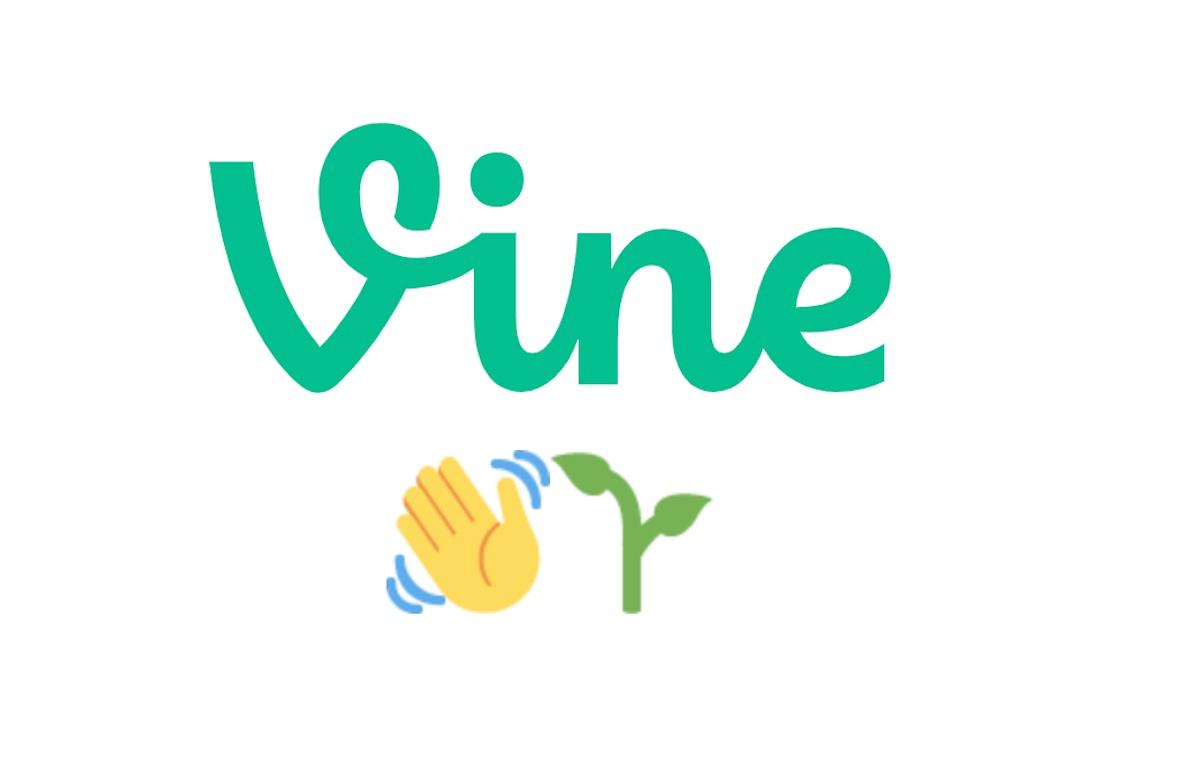 Article continues below advertisement
October 27, 2017: Vine shut down
The same day Vine withered, Twitter announced a massive layoff of 350 employees.
Article continues below advertisement
November 7, 2017: Tweets got twice as long
Until the change, 140 characters had been the maximum length of a tweet since Twitter's inception, a carryover from the app's origin SMS origins, which limited message length. The platform had rolled out other changes to the way links and photos and videos appeared in messages to help users regain some characters taken up by those assets.
Article continues below advertisement
December 2017: Twitter threads debuted
Of course, Twitter threads didn't invent the concept of users sending multiple tweets in a narrative thread, but Twitter made it a lot easier for people to get long-winded by integrating the ability to construct a long thread of tweets and send them all at once. Before that, threads would be created by users creating a string of multiple replies below an original tweet.
2018–2020: Twitter rolled out a number of changes to help limit the spread of misinformation and harassment
The period leading up to the 2020 election was marked by a huge upswing in misinformation and disinformation on the platform, including by major elected officials. There was also an upswing in targeted harassment. Twitter made a number of changes to the platform and attempted to curb both these negative user experiences. Users were given the ability to limit who could reply to a specific tweet to either only people mentioned or those followed by the user. Content deemed misleading or false started to get screened with warnings to the reader.
Article continues below advertisement
Article continues below advertisement
January 8, 2021: Twitter permanently suspended @realDonaldTrump
After President Trump's false and misleading tweets appeared to fuel a violent attack on the U.S. Capitol in an attempt to prevent Congress from certifying the election of Joe Biden, Twitter permanently disabled Trump's personal account on the platform and temporarily suspended activity on the @POTUS handle.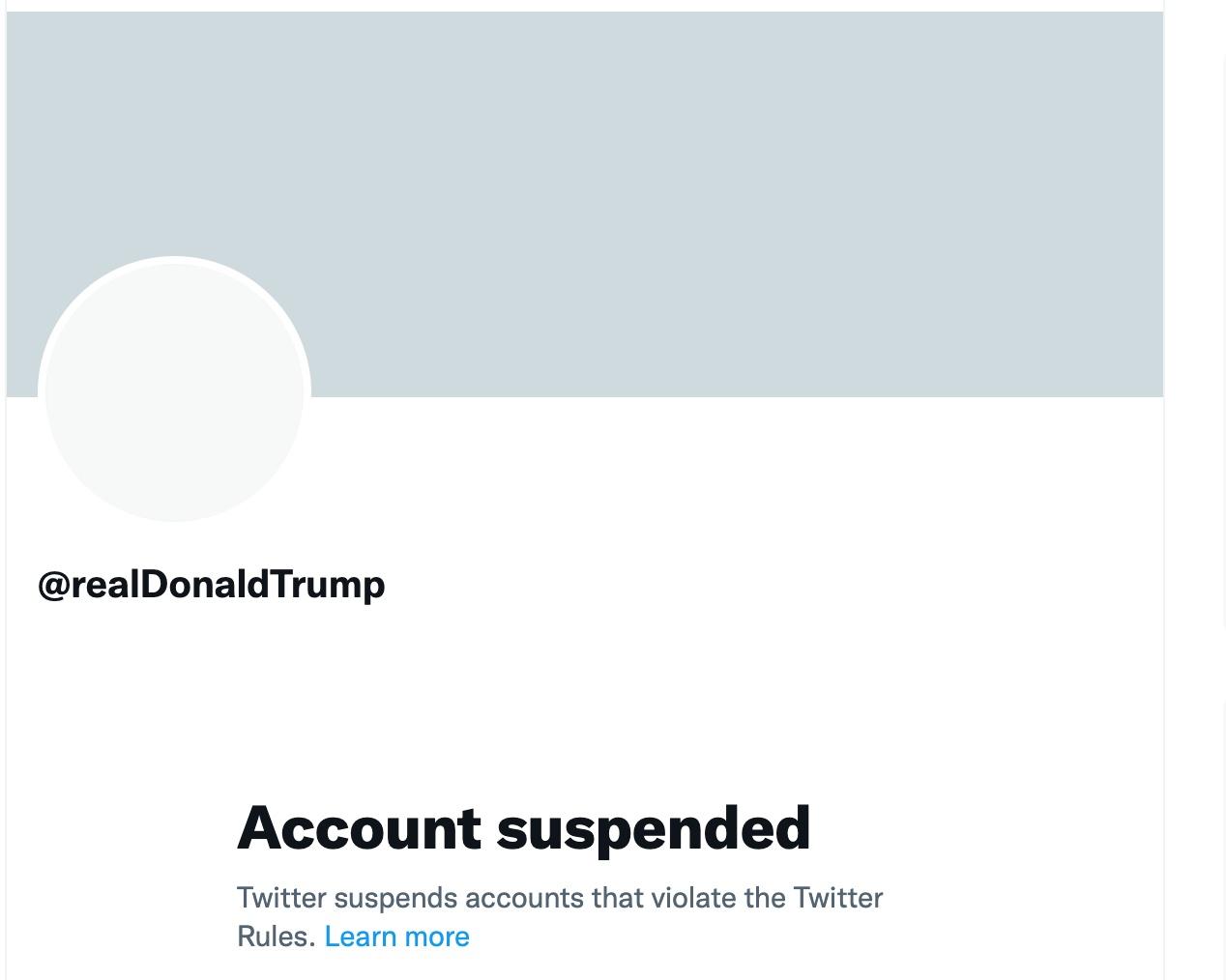 Article continues below advertisement
November 29, 2021: Jack Dorsey announced his resignation
Announcing his departure as being immediate, Dorsey named then CTO Parag Agrawal as his replacement. Dorsey cited his interest in focusing on Square, which would later be rebranded as Block. He remained on the board of directors at Twitter until May 2022.
Article continues below advertisement
April 3, 2022: Elon Musk became the largest private shareholder of Twitter stock
An SEC filing revealed that Tesla CEO Elon Musk purchased 9.1 percent of Twitter stock, which made him the largest shareholder in the company. Musk was offered a seat on the company's board, but he turned it down a few days later because one of the terms of joining the board would be to limit the amount of stock he may hold to under 15 percent.
Article continues below advertisement
April 14, 2022: Musk made a tender offer to purchase Twitter for $43 billion
Musk made it clear that he wanted to take over Twitter and address a number of problems he has with the platform, namely the lack of transparency in its algorithm and content and account moderation issues he believed were stifling free speech on the platform. Twitter initially tried to prevent the takeover bid with a poison pill defense but ultimately accepted Musk's offer.
July 8, 2022: Musk withdrew his offer and a legal battle started
Musk claims in a regulatory filing that Twitter was in material breach of contract for failure to comply with his requests for information on spam accounts—a claim Twitter refutes—and he would therefore not proceed with the deal. In response, Twitter has vowed to sue to force Musk to honor the terms of the deal. At minimum Musk could be held to a $1 billion breakup fee for not following through with the deal.