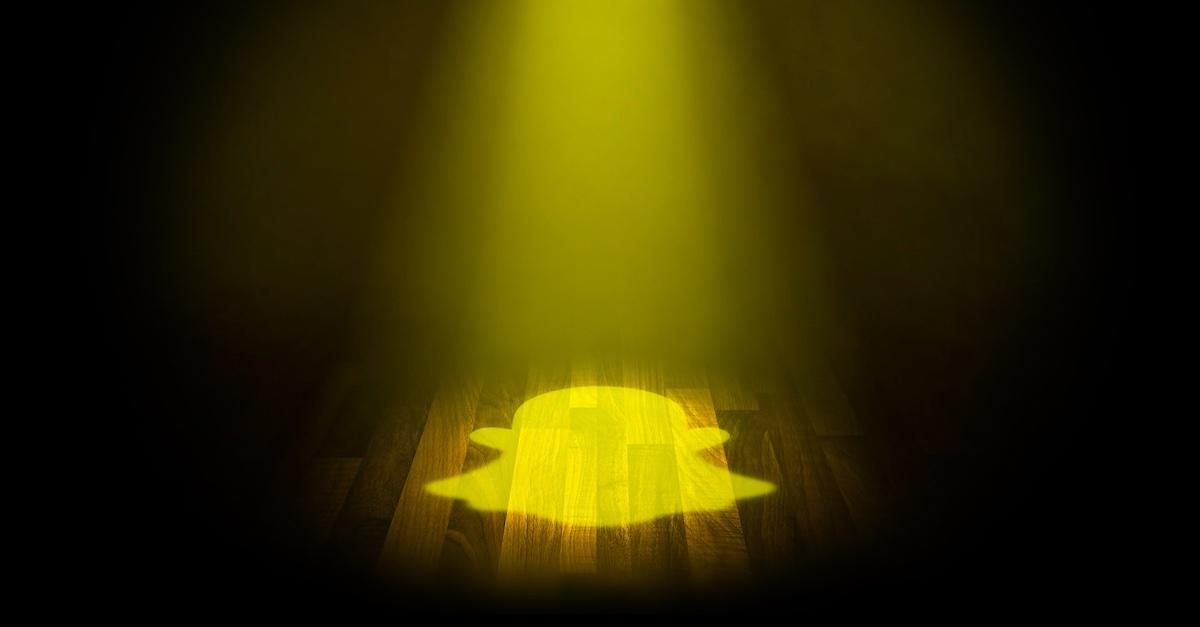 The History of Snap, Inc, From Picaboo to Present
Like many tech giants, Snap had fairly humble beginnings. The Snapchat app, formerly known as Picaboo, launched July 8, 2011, in the Santa Monica living room of a house belonging to now CEO Evan Spiegel's dad. Eleven years later, the $4 billion social media company employs more than 5,000 and boasts more than 300 million active users.
Read on for the full timeline of Snapchat's history, including the somewhat dramatic ousting of the man who claims the app was his idea — and the 9-figure payout he would eventually receive.
Article continues below advertisement
Pre-launch: Reggie Brown has a weed epiphany.
Some people have their greatest ideas while high, and that certainly was the case according to Reggie Brown's account of how Snapchat came to be. While smoking a joint, Brown mused that he wished he could send people disappearing photos. He shared the idea with his college friend Evan, who recognized it as a "million-dollar idea." Spiegel, it would turn out, was off by several thousand millions.
Neither Spiegel nor Brown had much coding experience, so they reached out to Bobby Murphy, who developed all the code for the first version of the app. Spiegel and Murphy had previously worked together on a failed startup called Future Freshman. Spiegel led the interface design. Brown came up with the name Picaboo, which we all know didn't stick.
July 8, 2011: Picaboo launches on the App Store.
Picaboo, the first version of what would become Snapchat, launched on the iOS App Store. It was by no means an overnight success.
Article continues below advertisement
Late summer 2011: Evan and Bobby oust Reggie.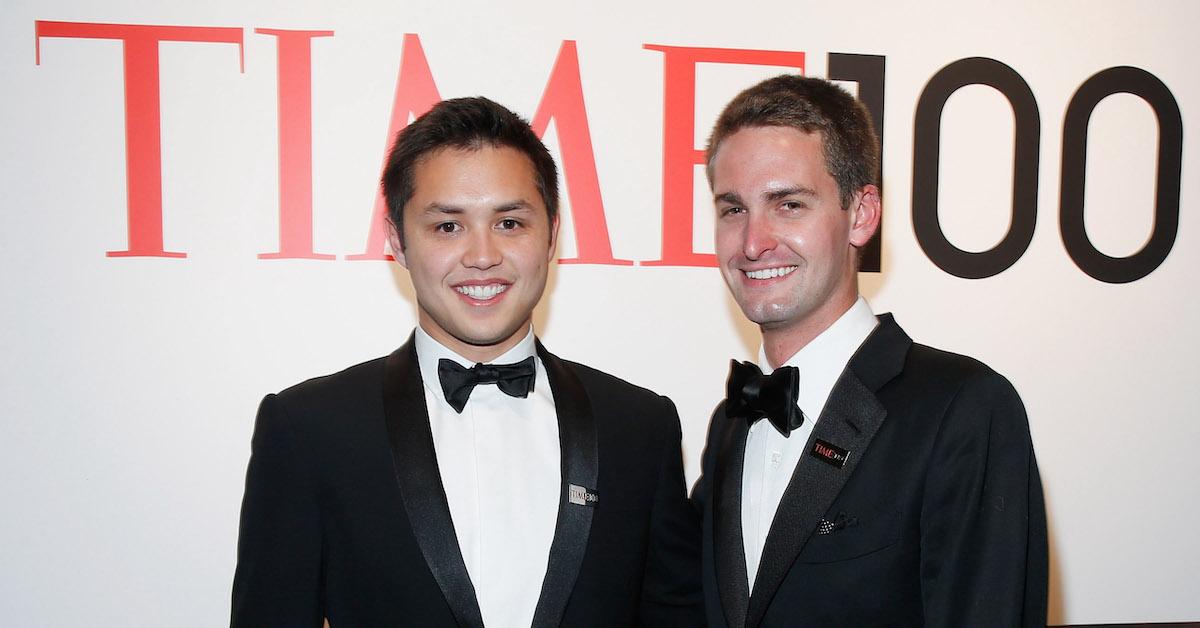 Several months after launching the app, the company of three would become a company of two. After deciding that Brown's contribution wasn't commensurate with equity in the company, Spiegel and Murphy kicked him to the curb, a decision that would later come with a $157.5 million price tag.
Article continues below advertisement
April 2012: Popularity with millennials leads to first funding round.
After learning from his daughter that Snapchat was one of the three most popular apps among her friends (the other two being Angry Birds and Instagram), venture capitalist Barry Eggers of Lightspeed Ventures and his partner, Jeremy Lieu, agreed to seed fund Snapchat with $485,000, which Spiegel quickly used to hire a community manager and two new engineers to help Murphy.
Article continues below advertisement
October 29, 2012: Snapchat releases first Android version.
The same day the Android app debuted on the Google Play Store, Snapchat announced that users on iOS had shared more than 1 billion photos, with 20 million shares per day or 231 per second. For comparison, at that point in time, Instagram users were posting 20 photos per second.
Article continues below advertisement
December 2012: A big fundraising round and the introduction of video to the platform.
December 2012 was a big month for Snapchat. A successful funding round reportedly increased the company's valuation to $70 million and the iOS app debuted video-sharing features. The company also started to develop features to monetize the app with an eye to making the app profitable.
Article continues below advertisement
February 2013: Video comes to Android, Reggie Brown files his lawsuit.
February 2013 brought a number of successes to Snapchat, with a rapidly growing user base sending 700 photos per second and a Series A funding of $13.5 million. However, it also marks the start of a years-long battle with Brown, whose suit alleged the app was his idea and that Spiegel and Murphy changed his passwords and locked him out of the servers shortly after the app launched.
Article continues below advertisement
October 2013: Snapchat Stories debut
Snapchat releases a new feature allowing users to string together content users can review as often as they want for 24 hours. Three years later, Instagram will release a nearly identical feature on its platform.
Article continues below advertisement
November 2013: Snapchat reportedly turns down an acquisition offer from Facebook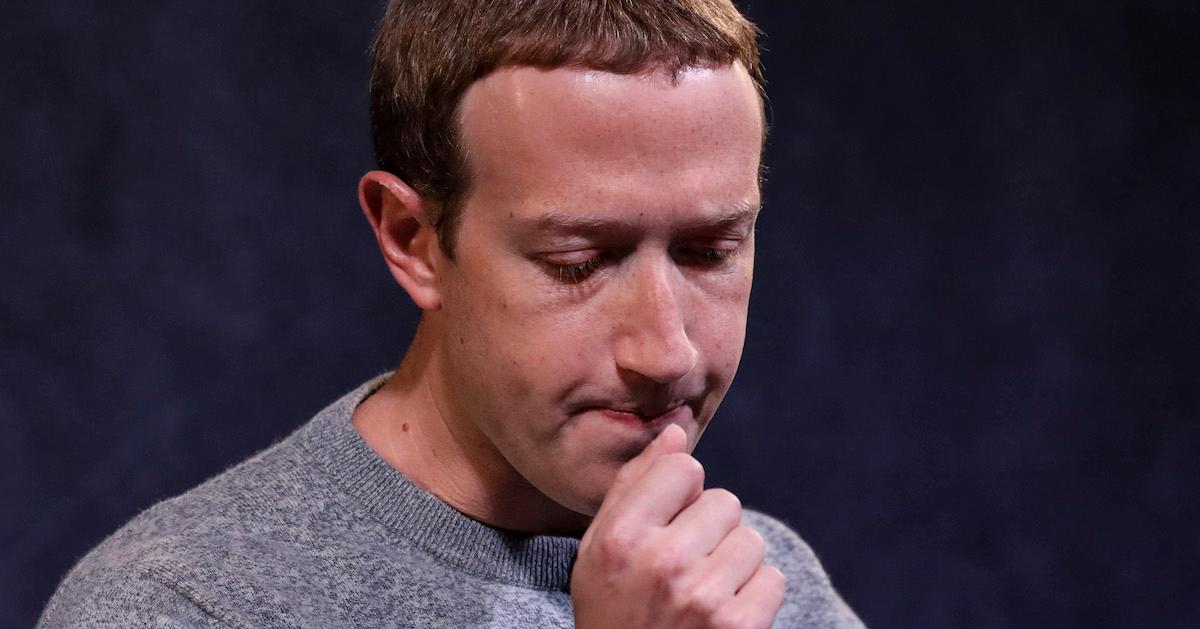 Although neither company would confirm the deal attempt, The Wall Street Journal reported that Facebook had made a $3 billion offer but Snapchat turned it down.
Article continues below advertisement
December 2013: Snapchat poaches COO Emily White from Facebook.
Emily White, who was head of business operations for Instagram, which Facebook (now Meta) acquired in 2012, became Snapchat's first COO, adding an extra bit of drama to the ongoing rivalry between the two social media companies. White would oversee the company's first successful monetization features with the branded stories program.
Article continues below advertisement
December 2013–February 2014: Multiple security issues plague the platform.
The more popular a social media platform gets, the more hackers seek opportunities to exploit security flaws. Snapchat encounters a number of hacks during this period, including one rather humorous one where some users' accounts were taken over and used to send spam photos of fruit smoothies, prompting the platform's security team to urge users to change their passwords.
Article continues below advertisement
March 2014: Snap acquires Vergence Labs, future developer of Spectacles.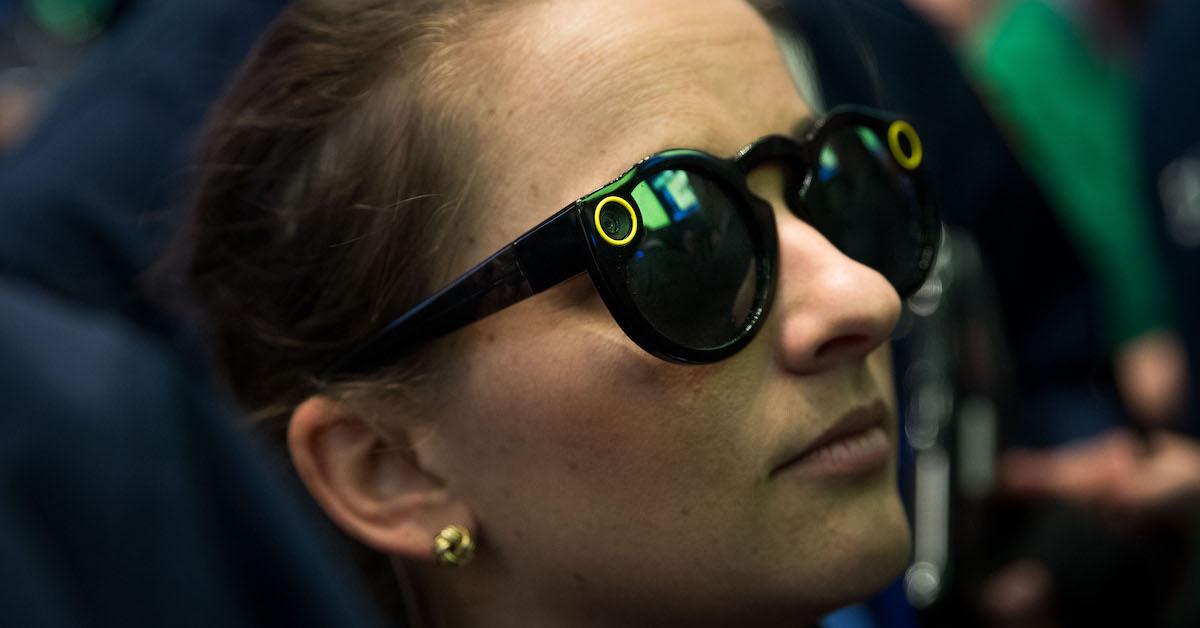 Vergence had developed their Epiphany Eyewear smart glasses years before Google Glass, and Snapchat was so intrigued by the product they acquired the company for $15 million. Two years later, the first version of Snapchat Spectacles will become available.
Article continues below advertisement
May 2014: Another acquisition and another legal snag.
Snapchat strikes a deal to acquire AddLive, whose tech will eventually give Snapchat video chat capabilities. That same month, Snapchat runs into some trouble with the FTC, which challenged the company's claims about whether photos shared on the app truly disappear. Eventually, Snapchat agrees to have a third-party agency monitor the company's claims and policies for a period of 20 years, thereby avoiding a fine for the exaggerated privacy claims.
Article continues below advertisement
September 29, 2014: Snapchat settles lawsuit with Reggie Brown.
Though the terms of the settlement weren't made public at the time, Brown's $157.5 million payout became public knowledge in an S1 filing three years later as Snap prepared to go public. The payout came in two large sums, $50 million in 2014 and $107.5 million in 2016.
Article continues below advertisement
December 2014: A fourth found of funding brings Snapchat's valuation to $10 billion.
After raising nearly half a million in its Series D funding round, rumors circulate that Snapchat is planning to go public. The company will undergo at least one more funding round before filing documents for its IPO.
Article continues below advertisement
January 27, 2015: Snapchat Discover debuts
Discover gave media brands a way to push branded content on the platform. Newsrooms all over the country will start to hire Snapchat producers, most of whom will find themselves out of work a year later when the pivot doesn't pay off in terms of traffic and revenue for publishers.
Article continues below advertisement
March 13, 2015: Emily White exits the company.
Spiegel decides he wants to take a more hands-on role in the daily operations of the company and White moves on.
Article continues below advertisement
March 24, 2016: Snapchat acquires Bitmoji.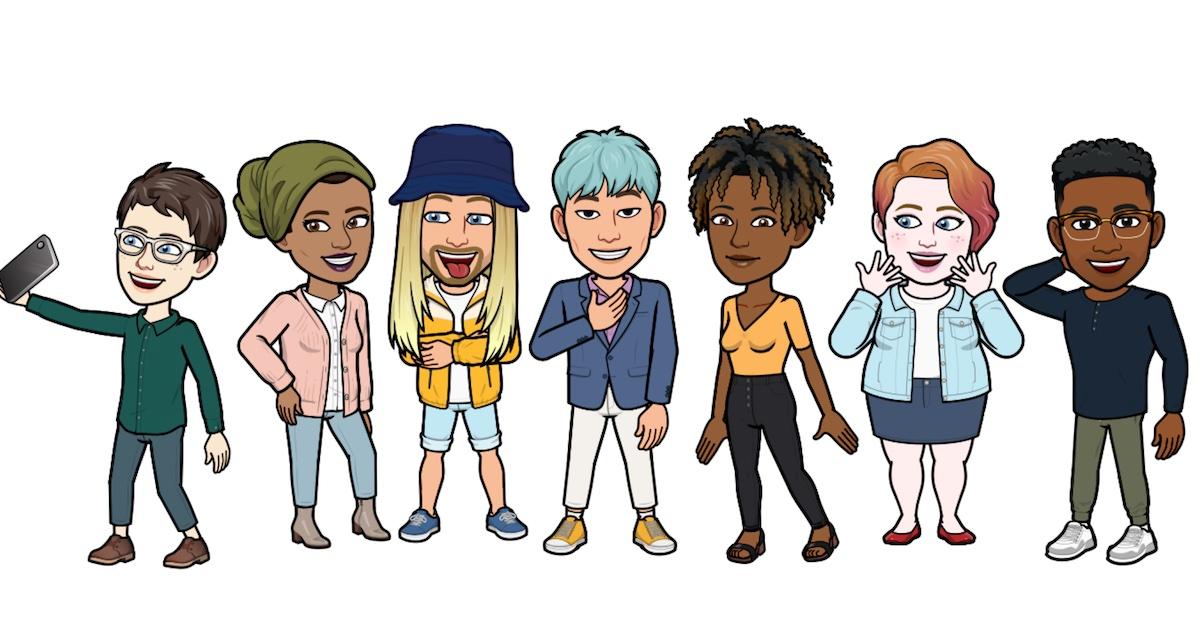 Though the terms of the sale weren't confirmed, Fortune reported that Snapchat paid around $100 million to acquire the personalized emojis that are now associated with Snapchat's look at its ghost logo.
Article continues below advertisement
September 23, 2016: Snapchat becomes Snap, Inc.
While the app that made the company famous retains the name Snapchat, the holding company becomes Snap the same day the brand debuts Spectacles, which allow users to capture point-of-view video. Later versions will enable the creation of interactive augmented reality content.
Article continues below advertisement
November, 2016: Snap files documents for IPO.
The company's estimated market value was $25 billion–35 billion. The initial S1 filing is what makes public the terms of the company's settlement with Brown.
Article continues below advertisement
January 2017: Snap established international HQ in London.
The company officially goes global and opens its first international offices.
Article continues below advertisement
March 2, 2017: Snap goes public on the New York Stock Exchange.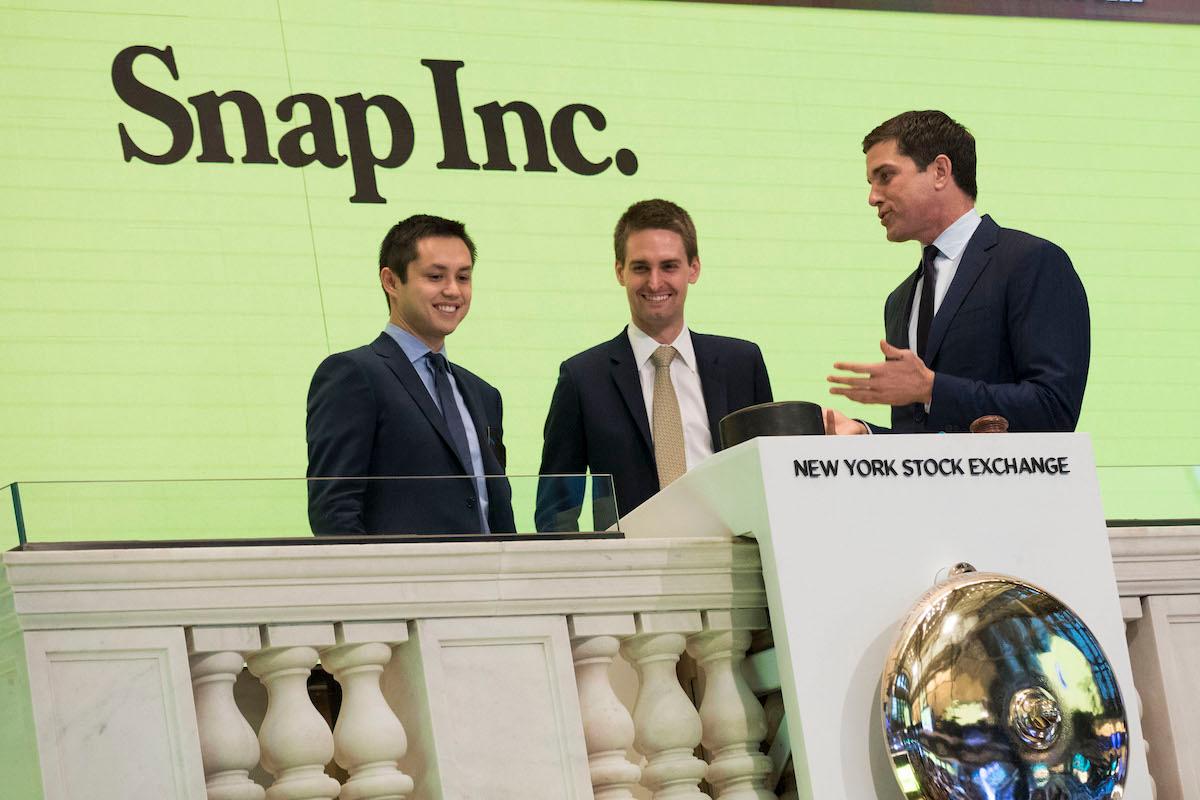 The estimated market value ends up being pretty spot on, with the share price exceeding $24 by the closing bell on its first day of trading, bringing the company's first-day market cap to $34 billion.
Article continues below advertisement
June 2022: Snap+ debuts.
Snap rolls out a subscription service called Snapchat+ that gives users access to premium features for $3.99/month.