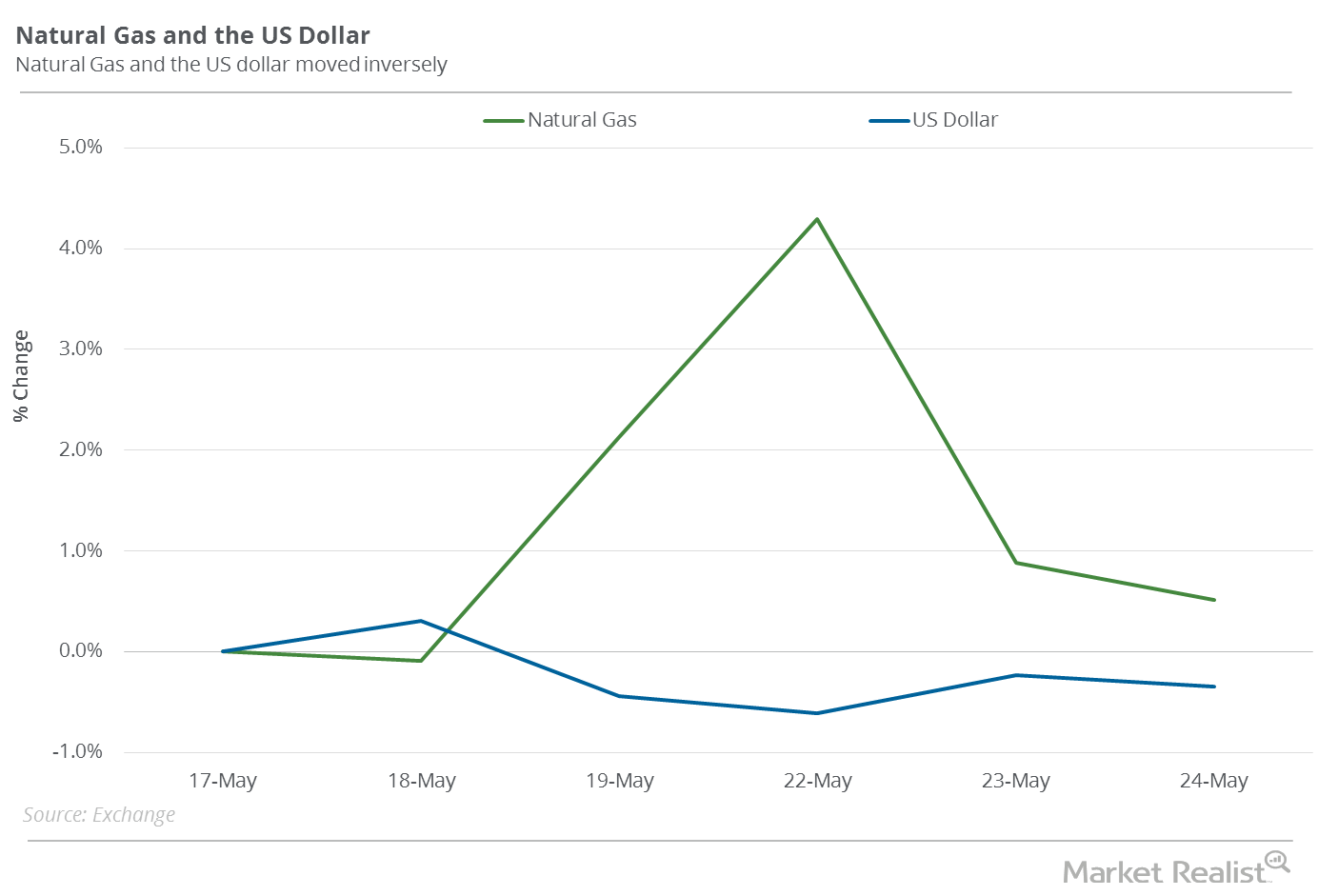 Recent Fall in the US Dollar: Crucial for Natural Gas?
Natural gas and the US dollar in the short term
In the trailing week, the correlation between natural gas and the US dollar was -78.5%. They moved in opposite directions in three out of five trading sessions.
A fall in the US dollar reduces the cost of a commodity for an importing country. In the past, natural gas exports were limited outside of North America. So, there wasn't a strong relationship between natural gas and the dollar in the past.
In February 2016, the US started exporting natural gas in liquefied form from the lower 48 states to outside North America. Currently, a significant portion of natural gas exports from the US are transported to Canada and Mexico.
Article continues below advertisement
Natural gas and the US dollar since March 2016
Since March 3, 2016, when natural gas futures made a 17-year low, natural gas active futures have risen ~101.2%. The US dollar fell ~0.3% during this period. Out of the last 310 trading sessions, natural gas and US dollar moved in opposite direction in 164 instances with a correlation of -7.6%. So, the small magnitude of the negative correlation isn't enough to establish an inverse quantitative relation between natural gas and the US dollar over the long term.
President Trump and natural gas
The Trump Administration's aggressive energy and climate policies could lead to higher natural gas production and boost natural gas exports. Also, the rise in the US oil supply due to relatively strong oil prices could increase natural gas exports.
With growing natural gas exports, US natural gas could become a more international commodity. Natural gas prices could take cues from the US dollar, like crude oil.
These dynamics could impact the following ETFs: