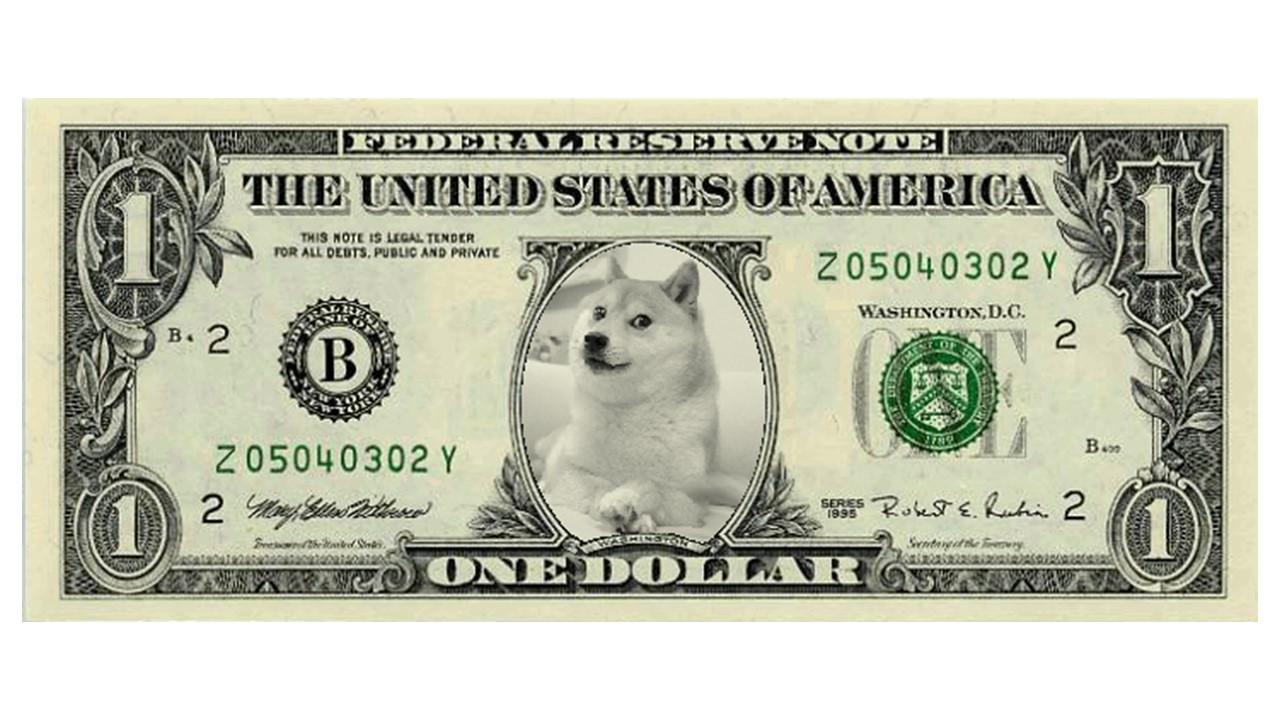 Hitting $1 Might Help Dogecoin Drop the 'Joke Currency' Perception
By Ruchi Gupta

Apr. 20 2021, Updated 1:05 p.m. ET
Dogecoin has caught many peoples' attention in the cryptocurrency world since Tesla CEO Elon Musk endorsed it. With bitcoin surging to record levels and people making big money with it, many people want to know Dogecoin's price prediction. Could the price hit $1 in 2021?  
Article continues below advertisement
To assess whether DOGE can rise above $1, you should look at the factors that could take it up or pull it down. It's also important to understand the cryptocurrency theme in general.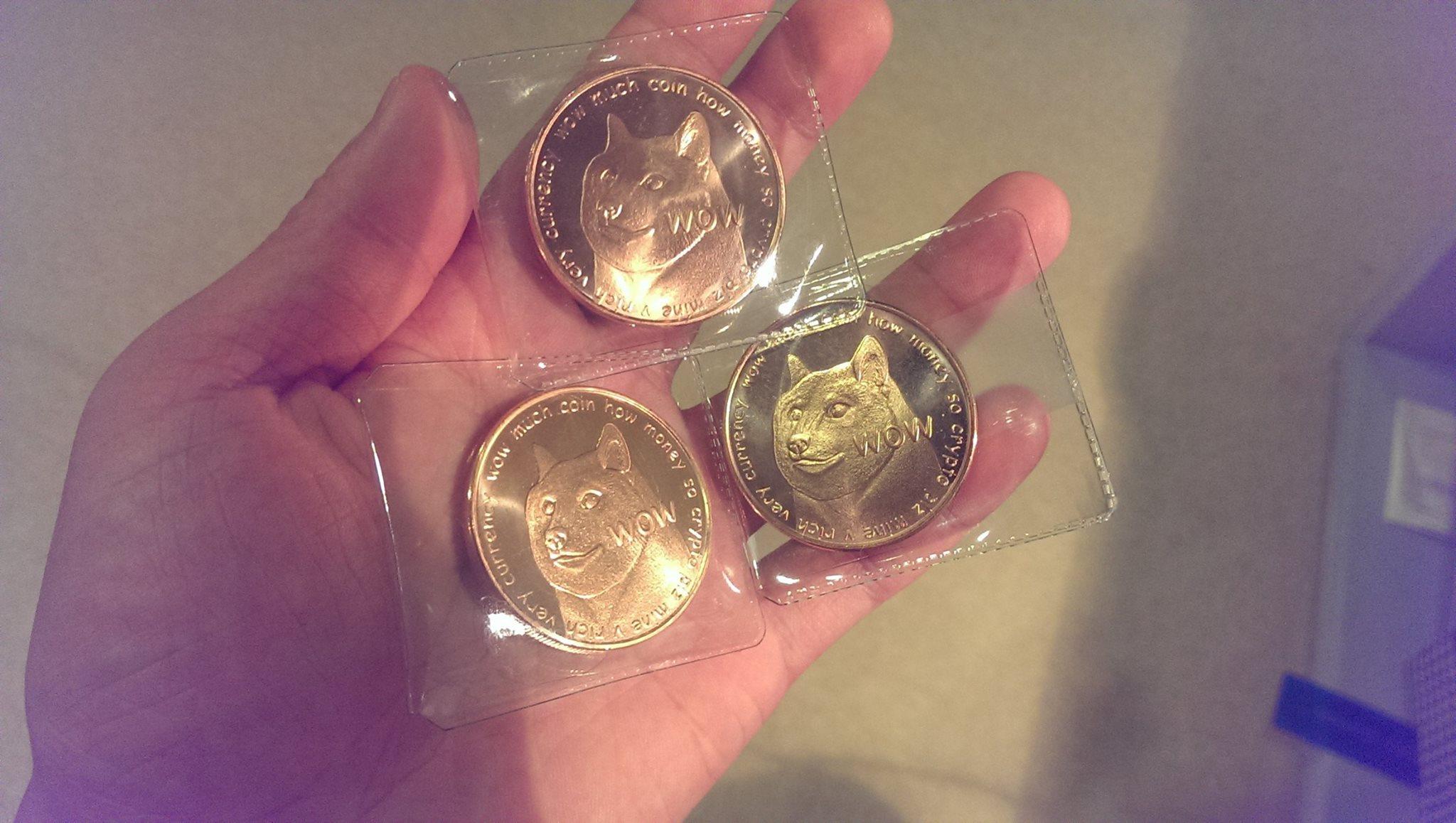 Article continues below advertisement
Dogecoin is known for being a memecoin and Elon Musk's favorite crypto.
Dogecoin is best recognized as the cryptocurrency that stemmed from an online joke and rose to become a serious rival to bitcoin. Many Dogecoin fans still refer to it as the "joke currency." The altcoin was created by Jackson Palmer and Billy Markus. It has been accepted on many crypto exchanges and trades under the ticker symbol "DOGE."  
Musk has said it's his favorite cryptocurrency. The electric vehicle billionaire hasn't offered his Dogecoin price predictions, but he thinks that the altcoin has great potential. DOGE price doubled recently after the Tesla boss tweeted "Doge barking at the moon" ahead of the 420 Doge Day. 
Article continues below advertisement
Although Musk's shout-outs have helped Dogecoin's price, little is known about his holdings. The billionaire revealed in May 2020 that he only owned 0.25 bitcoins, which a friend gifted him.
Article continues below advertisement
How Dogecoin did in 2020
The cryptocurrency world made a range of Dogecoin price predictions in 2020. Some people expected a boom, while others predicted a burst for the altcoin. At the end of the day, DOGE gained more than 130 percent in 2020. The amount looks great for a tiny altcoin vying for attention in a crowded crypto scene. Bitcoin and Ethereum gained 300 percent and 460 percent, respectively.
Musk's tweets and the TikTok campaign helped boost Dogecoin's price in 2020. The shift to online shopping in the middle of the coronavirus pandemic also helped the currency. 
Article continues below advertisement
Dozens of online merchants from snack vendors to ebook sellers and web hosting providers accept Dogecoin as a payment. Many people looking to pay with cryptocurrency wanted DOGE. Newegg recently joined the growing list of major businesses accepting the coin. The other companies that accept DOGE are Mark Cuban's Dallas Mavericks, auto dealer Post Oak Motor Cars, and AirBaltic airline. There is an online campaign to petition Amazon to accept Dogecoin for payment, which could significantly boost the joke currency's prospects. 
Article continues below advertisement
Will Dogecoin's price hit $1?
A 2020 TikTok campaign sought to lift Dogecoin's price to $1. At the time, the cryptocurrency was at $0.0023. The campaign managed to drive Dogecoin's price up by 50 percent in 24 hours and 95 percent in one week. For now, hitting $1 is a DOGE investor's dream. Champions of the altcoin chose April 20 or 420 to celebrate Doge Day with the goal of push up to the price to $1. 
Article continues below advertisement
The long-desired $1 Dogecoin price now looks within reach with the altcoin climbing more than 8,000 percent YTD to trade above $0.40. Dogecoin's $1 price milestone could mark a major turning point for the cryptocurrency. Reaching $1 would in some way prove that it's more than a joke. More people have started taking the altcoin seriously after its value recently soared past $50 billion, making it bigger than automaker Ford and almost equal to Twitter.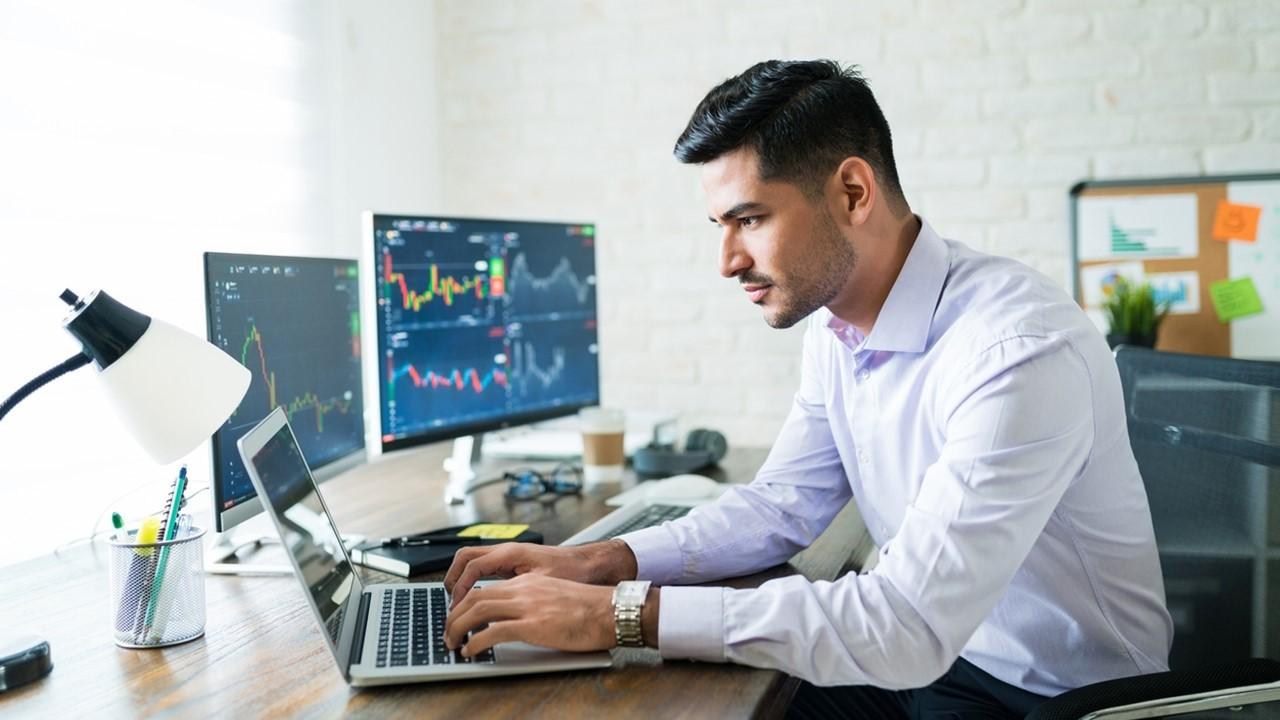 Article continues below advertisement
Dogecoin price predictions for 2021 and 2025
Dogecoin started the year with a bang and more than doubled in the first week of 2021. It's too early to know what the year has in store for Musk's favorite cryptocurrency.  
However, it's highly possible it might end the year higher, perhaps close to $1 if not higher. Digital Coin Price predicts that DOGE price will close 2021 above $0.55 and hit $1.19 in 2025. Long Forecast's Dogecoin price predictions show the altcoin will finish 2021 at $1.68 and reach $3.85 in 2025.
Article continues below advertisement
Celebrity endorsements have worked well for the price, which means that it should continue to benefit from Musk's favorable Twitter mentions. Seeing how Musk has contributed to its rise, the altcoin could crash if the Tesla chief turns bearish on it. But the outspoken billionaire has shown no sign of Dogecoin fatigue. DOGE's price should also benefit from more people adopting it as an investment and medium of payment.  
Dogecoin's long-term outlook seems bright if current crypto trends persist.
Altcoins like Dogecoin are tied to Bitcoin in many ways. Sometimes they rise alongside Bitcoin, while other times they rise as Bitcoin reverses course.  Some altcoins will start their bull run after Bitcoin has reached a peak and investors start looking for the next big thing in the crypto world besides Bitcoin. If the search for the next bitcoin is strong in 2021, Dogecoin could advance significantly toward the $1 mark. 
Article continues below advertisement
Right now, the cryptocurrency trends favors DOGE. Large investors are moving into Bitcoin and crypto assets in general to explore investment opportunities outside traditional asset classes. Take the case of Tesla investing $1.5 billion in Bitcoin holding. The COVID-19 pandemic is fueling interest to pursue unconventional investments, especially since heavy money printing by central banks has heightened the inflation risk. 
Also, many investors see bitcoin as digital gold, while they see Ethereum as digital oil. Dogecoin is trying to fill the gaps that bitcoin and Ethereum have left — a cryptocurrency that can be used for everyday transactions. The altcoin's low value, cheap transaction fees, and faster network make it ideal for small dollar payments. 
A major drawback in a bullish Dogecoin price prediction is that many people still view it as merely a joke and not as a serious investment. That might limit its uptake and drag the price. However, Dogecoin's active and highly dedicated online community is trying hard to change the altcoin's image, especially by getting its price to $1 so it could be taken more seriously.