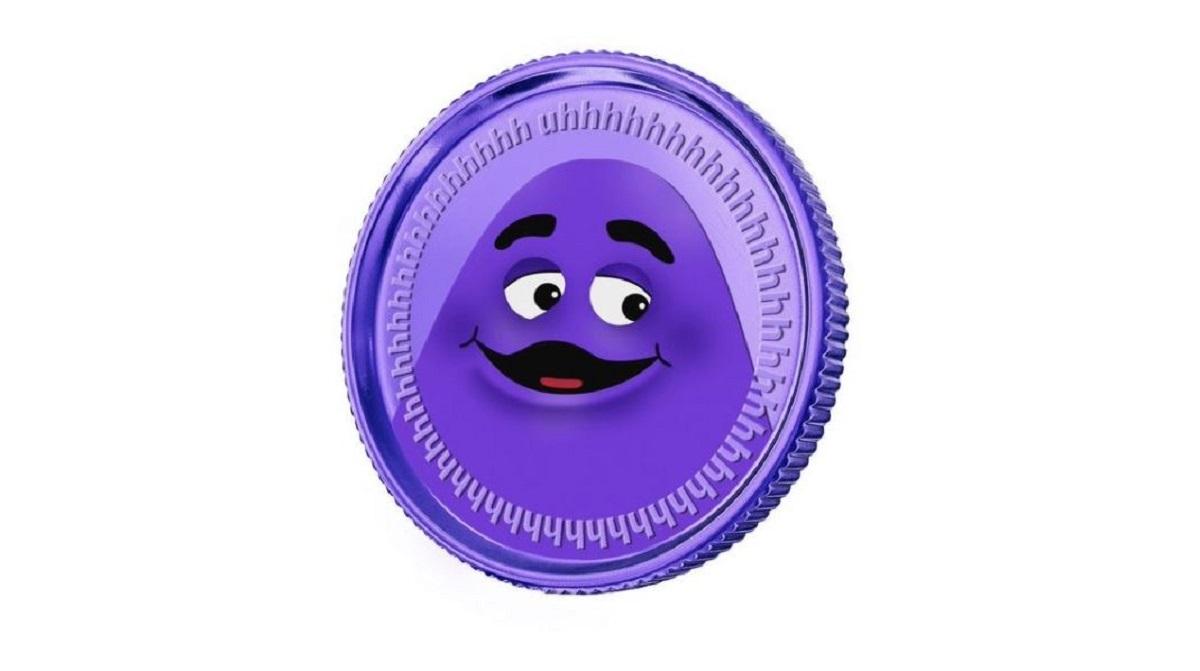 What You Should Know Before Buying Grimacecoin
Investors hoping to discover the next Dogecoin want to where to buy Grimacecoin after learning that it was inspired by Elon Musk.
People want to know where to buy Grimacecoin after the meme crypto shot to fame. As Dogecoin owes much of its fame to Tesla CEO Elon Musk and Grimacecoin is also associated with the billionaire, some investors are speculating it could be the next DOGE.
Article continues below advertisement
Article continues below advertisement
The explosion of DeFi apps means it's not hard to buy Grimacecoin or other trending meme crypto. However, before investing in a crypto that has just gone viral, it's important to learn about it.
What's Grimacecoin, and is it backed by Elon Musk?
Grimacecoin emerged this week, inspired by a McDonald's tweet about Tesla accepting the cryptocurrency. Musk, a Dogecoin fan, has directed Tesla to accept it as payment for some of its merchandise. Musk-led SpaceX is also accepting funding in the form of Dogecoin for its upcoming moon mission.
Article continues below advertisement
And Musk isn't one to pass up an opportunity to promote his favorite crypto, either. Keeping with that, Musk promised to eat a McDonald's Happy Meal on live television if the restaurant accepts Dogecoin as payment, and in response, McDonald's that it would do so only if Tesla accepts Grimacecoin (at that time, a fictional crypto). In a matter of hours following the Musk-McDonald's exchange, creative developers began launching Grimace-themed coins.
Article continues below advertisement
Article continues below advertisement
How to avoid Grimacecoin scams
As there are at least 10 Grimace-branded coins out there, some investors are concerned that they may end up buying a fake. The crypto space is highly accessible—with some programming skills and a little money, anybody can launch a cryptocurrency. As a result, new cryptocurrencies are popping up all of the time, and many of those are scams.
You may recall Mongoose coin, which only came into existence after Rep. Brad Sherman joked about it at Congressional crypto hearing. Developers went on to launch multiple Mongoose-styled cryptos, with none being able to claim that it was genuine and the rest fake. It's the same case with Grimacecoin.
Article continues below advertisement
Article continues below advertisement
The first Grimacecoins to hit the market were built on the Binance Smart Chain, and at some point, Ethereum-based copycats began to emerge. One Ethereum-based Grimacecoin skyrocketed almost 60,000 percent in a matter of hours to attain a market cap of $6 million at its peak, while others managed to reach a $2 million market cap. Some attracted just a few hundred dollars.
Article continues below advertisement
Where to buy Grimacecoin
If you're seeking the best cryptocurrency to buy and hold for the long term, you may want to look beyond Grimacecoin. Whereas Dogecoin and Shiba Inu have been successful, most meme cryptos have burned investors. You'd be better off betting on cryptos that give exposure to DeFi, metaverse, and Web3 applications.
However, if you're still willing to gamble, you can buy Grimacecoin on UniSwap, QuickSwap, and PancakeSwap. It may take time before it comes to Coinbase or Robinhood, but getting listed on these platforms could give Grimacecoin a huge boost and make early investors millionaires.