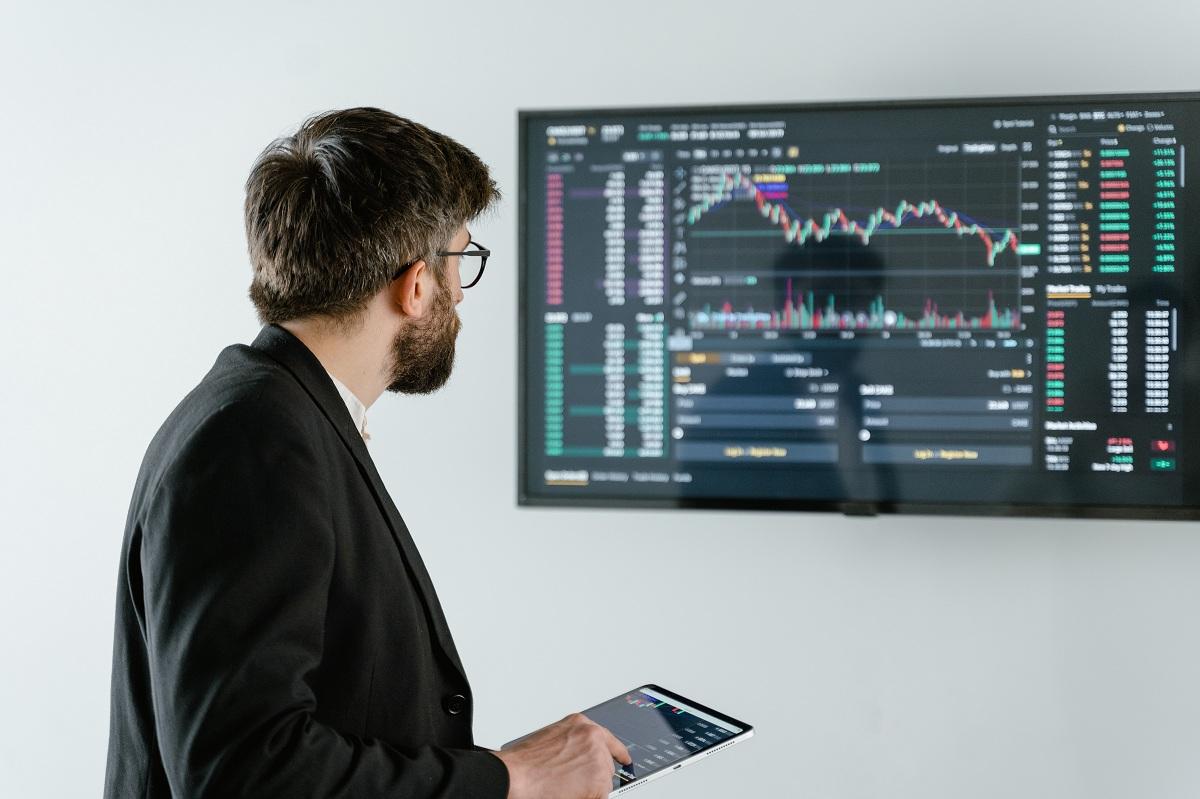 Why You Should Care About the Tsuzuki Inu Coin Rug Pull
Dogecoin rival Shiba Inu skyrocketed recently, and many investors became millionaires almost overnight. Those who missed out on Shiba Inu went looking for the next crypto to explode, and many landed on the closely named Tsuzuki Inu (TZKI) coin. But they ended up becoming rug-pull victims.
Article continues below advertisement
Pressed by the high cost of living because of inflation and student loan debt, people are seeking opportunities to make a quick buck. That has led to a rush into crypto investing, where you could become a millionaire in the blink of an eye. Although blue-chip cryptocurrencies Bitcoin and Ethereum boast outstanding long-term gains, meme coins are the ones making quick money for investors.
Tsuzuki Inu promised play-to-earn opportunities and a digital wallet
Shiba Inu started as a joke, trolling Tesla CEO Elon Musk's beloved meme crypto, Dogecoin. But the project started getting into more serious work. It launched the ShibaSwap crypto trading platform, an NFT business, and other tokens.
Article continues below advertisement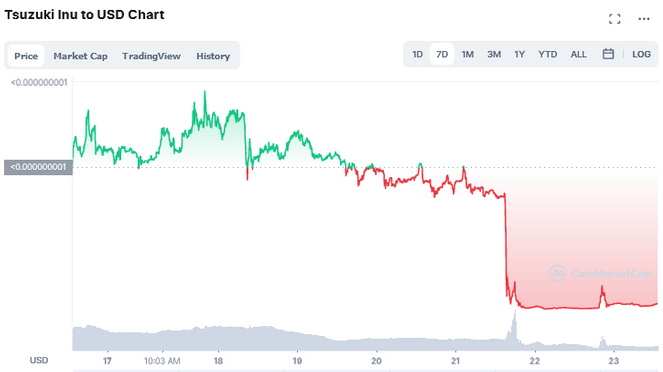 As the Shiba Inu project developed, its community grew and major exchanges such as Coinbase, Binance, and KuCoin couldn't hold back support for the coin. Coinbase delivered a major boost to the crypto's price, which encouraged fans to push for a Robinhood listing.
Article continues below advertisement
Tsuzuki Inu appeared to offer a second chance to those who missed out on Shiba Inu. It promised products that would boost the value of the token, such as a digital wallet and play-to-earn opportunities. Many investors fell for the pitch, only to find out that they'd been scammed.
How the Tsuzuki Inu coin rug pull happened
Without notice, Tsuzuki Inu holders couldn't withdraw their tokens. Meanwhile, the project deactivated its website and social media accounts, leaving investors beleaguered. Investors lost more than $1 million in the rug pull.
Article continues below advertisement
The scam started with the team behind Tsuzuki Inu asking investors to transfer their tokens to a new contract address. That allowed the team to take control of those tokens before vanishing. Angry investors have accused BitMart, which listed Tsuzuki Inu, and crypto influencer @ShadowedEmbrac3, who promoted it, of enabling the rug pull. But @ShadowedEmbrac3 has claimed to be a victim, too.
Article continues below advertisement
Tsuzuki Inu rebounds after the heist
The rug pull caused Tsuzuki Inu to plunge more than 90 percent. But the crypto has regained some ground, rising 80 percent in the morning session on Nov. 23. The token hit a peak of $0.00000000014 before the scam. It currently trades at $0.000000000003, representing a rebound of more than 100 percent from the bottom reached on Nov. 22, of $0.000000000001. It appears some investors are betting that the community will step in and steer the project after its team disappeared.
Before the Tsuzuki Inu rug pull, there was Squid Game token scam
Similar to how Elon Musk's Shiba Inu puppy inspired meme coin Floki Inu, Netflix's hit series Squid Game inspired a similarly named crypto. The SQUID token drew tens of thousands of investors in a short span, rising from $0.00079 to more than $2,860. What followed next was a rug pull that set back investors $3.4 million. The Tsuzuki Inu project has gone down the same path, and as a result, deepened doubts about meme coins.
Article continues below advertisement
Scammers are taking advantage of people seeking quick money with hyped tokens. Between January and July 2021, crypto rug pulls cost investors $113 million. Such scams have not only delivered major financial setbacks for investors but have also shaken confidence in crypto investing and attracted more regulatory scrutiny.