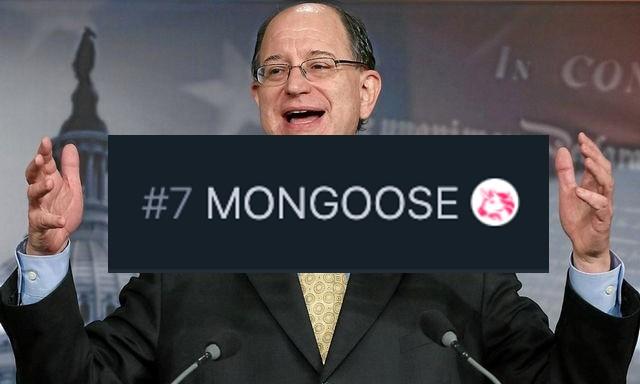 Mongoose Coin Spikes: Does Brad Sherman Own the Crypto?
Representative Brad Sherman didn't expect that his comments at a Congressional hearing on crypto would give rise to a new meme crypto named Mongoose Coin (MONG). Perhaps even more surprising is how investors rushed to buy Mongoose Coin, which sent the price skyrocketing more than 300,000 percent within hours of its launch. What's Mongoose Coin's price prediction and is it a good investment?
Article continues below advertisement
Everyone has their opinion about whether investing in cryptocurrencies is a good idea. There have been hacks and rug pull scams that have cost many crypto investors millions of dollars and the risks persist. Also, many crypto projects have simply imploded and left investors counting their losses, including elites like billionaire Mark Cuban.
But there is no denying that the crypto space is where investors are also becoming overnight millionaires. For example, Shiba coin recently made many people rich after its price hit a record following its Coinbase listing. Shiba's price has also rallied on favorable Elon Musk tweets. The Tesla boss owns a little Shiba Inu breed dog named Floki. Shiba coin spiked after Musk shared a photo of his cute Floki pup.
Article continues below advertisement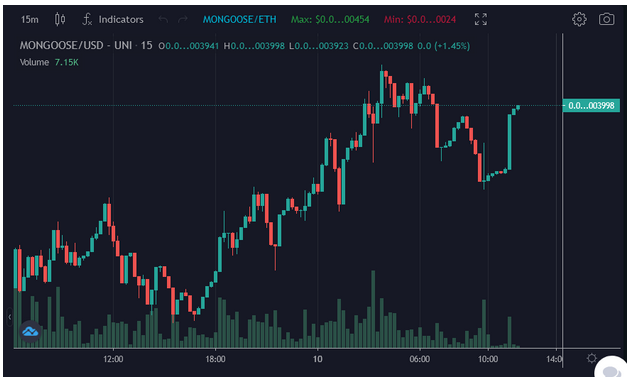 Investors have also made fortunes with Bitcoin, Ethereum, Rainbow token, MetaPets, and other recently hot cryptos. If you missed out on these, you might be interested in Mongoose Coin's price prediction to gauge if it could be the next crypto to explode.
Article continues below advertisement
What's Mongoose Coin and does Representative Brad Sherman own it?
Congress might have set up crypto investors for greater tax exposure in the $1.2 trillion infrastructure spending package, but lawmakers haven't stopped seeking to learn more about cryptocurrencies. On Dec. 8, a House panel held a hearing on crypto. Executives from companies like Coinbase, FTX Trading, and Bitfury participated in the hearing.
In that hearing, Sherman mentioned the Mongoose Coin as he tried to explain how cryptocurrencies are a threat to themselves. Before Sherman's comment, there wasn't a crypto named Mongoose Coin. A swift developer seized on that and quickly built Mongoose Coin and brought it to the market. That act inspired the rise of other cryptos around the Mongoose theme including Goose Coin, Mong Coin, and Sherman Coin.
Article continues below advertisement
Is the Brad Sherman-inspired Mongoose Coin a good investment?
The rush to buy Mongoose Coin saw its market cap top $25 million in less than a day since its debut. The crypto has attracted nearly 4,000 holders. Some investors hope that it will be the next Shiba coin or Dogecoin. But as with many other meme tokens before it, Mongoose Coin could also disappear just as fast as it came. Therefore, if you're considering trying your luck with the Sherman-inspired crypto, never invest more than you can afford to lose. If you have a low appetite for risk, you might do better investing in tax-free municipal bonds.
Article continues below advertisement
What's Mongoose Coin's price prediction?
Even after becoming an instant hit, Mongoose Coin's price is still in the fractions of a cent. At the current price, you could purchase thousands of Mongoose Coins with just a few Dogecoin or Shiba tokens. As with the Shiba coin before it, Mongoose's price could take off if it gets listed on a major exchange like Coinbase or the team behind it launches other projects that could add value to the token.
Article continues below advertisement
In the case of Shiba, the team has diversified into DeFi with a ShibaSwap crypto exchange and NFT products. Shiba also has sister tokens BONE and LEASH. Mongoose's price could crash if the meme excitement fades and the crypto fails to pull a strong community of fans around it.
Where can investors buy Mongoose Coin?
If you feel comfortable with the risks to Mongoose Coin's price prediction and want to try your luck with it, you can buy the crypto on Uniswap. Since the platform doesn't currently support a direct purchase with the U.S. dollar, you will need to use another cryptocurrency to buy Mongoose Coin.