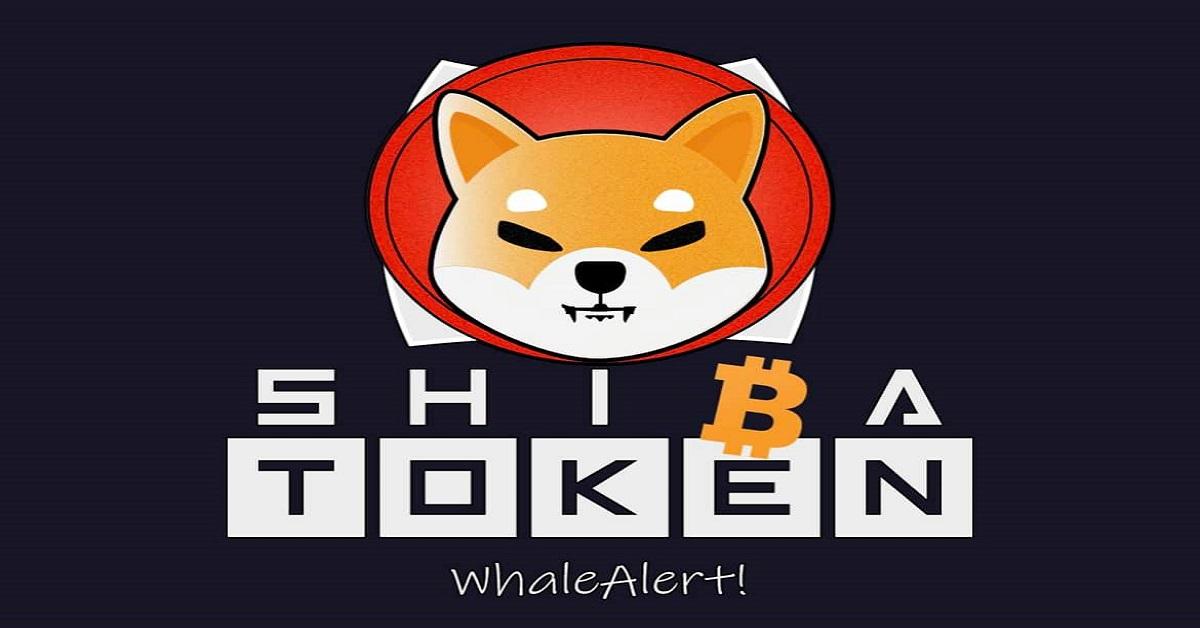 Shiba Inu Is on Investors' Radar, Coin's Price Could Rise More
By Ruchi Gupta

May. 18 2021, Published 9:03 a.m. ET
Shiba Inu (SHIB) is among the most discussed altcoins right now. Ethereum co-founder Vitalik Buterin made a huge donation of the token and decided to burn hundreds of trillions of the SHIB coin worth more than $6 billion. Investors seeking the next big cryptocurrency opportunity are eager to know Shiba Inu coin's price prediction. 
Article continues below advertisement
Shiba cryptocurrency started as a joke about joke currency Dogecoin, which has been a favorite of Tesla CEO Elon Musk. It launched in August 2020. Similar to Dogecoin, Shiba has been used to raise money for charitable causes, including fighting COVID-19 in India. Dogecoin fans have used the token to sponsor Olympics teams and a NASCAR driver.
Shiba Inu versus Dogecoin: Price performance and market value
Shiba and Dogecoin are both meme cryptocurrencies trading under $1. Shiba has benefited from Musk's tweets. The electric car billionaire has long been promoting DOGE on Twitter with favorable mentions. Recently, Shiba's price skyrocketed after Musk talked about interest in owning a Shiba pup.
Article continues below advertisement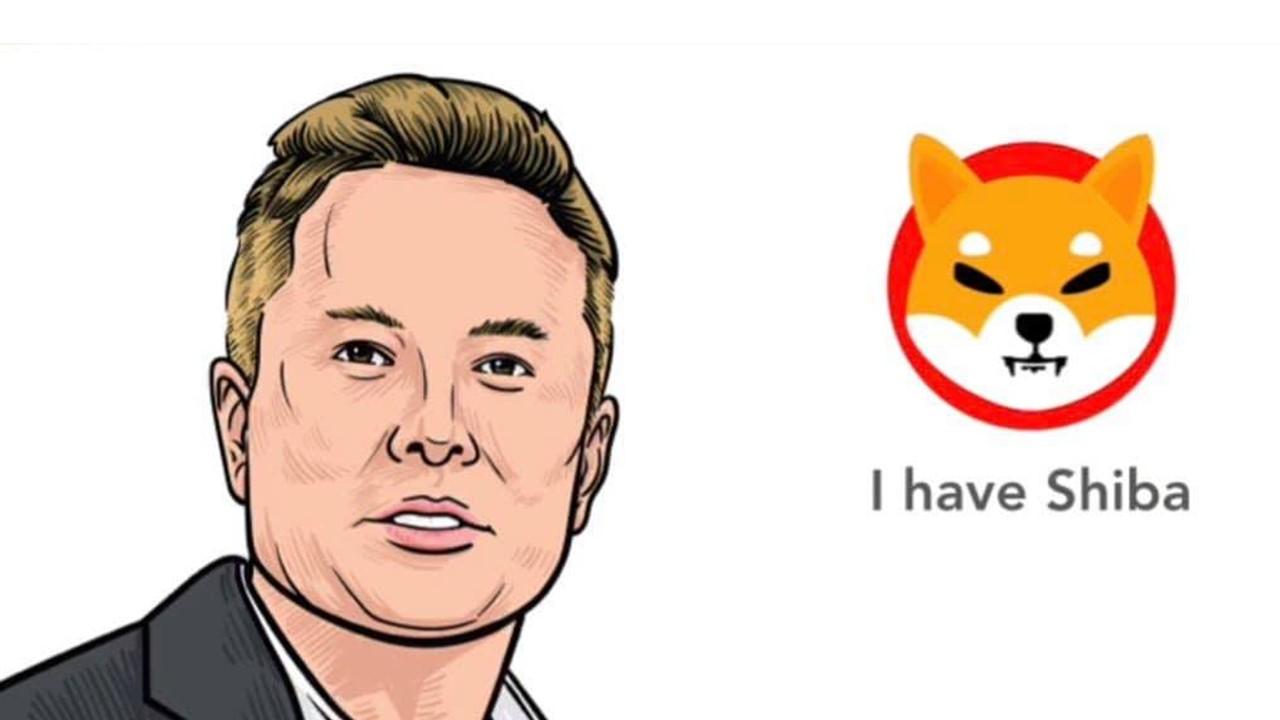 While SHIB coin trades for $0.000017, DOGE costs $0.50. Shiba would need to gain 3,000,000 percent over its current price to catch up with Dogecoin. Still, SHIB fans think of it as the "DOGE killer." Amid the rivalry, investors have had a great time trading altcoins. DOGE has gained 10,000 percent YTD, while SHIB is up more than 23,000,000 YTD.
Article continues below advertisement
There are 395 trillion Shiba Inu tokens in circulation on May 18, which gives it a market cap of $6.8 billion. As for Dogecoin, there are 129 billion tokens in circulation, which gives it a market value of $64 billion. While the Shiba token's supply is fixed, Dogecoin's supply is unlimited.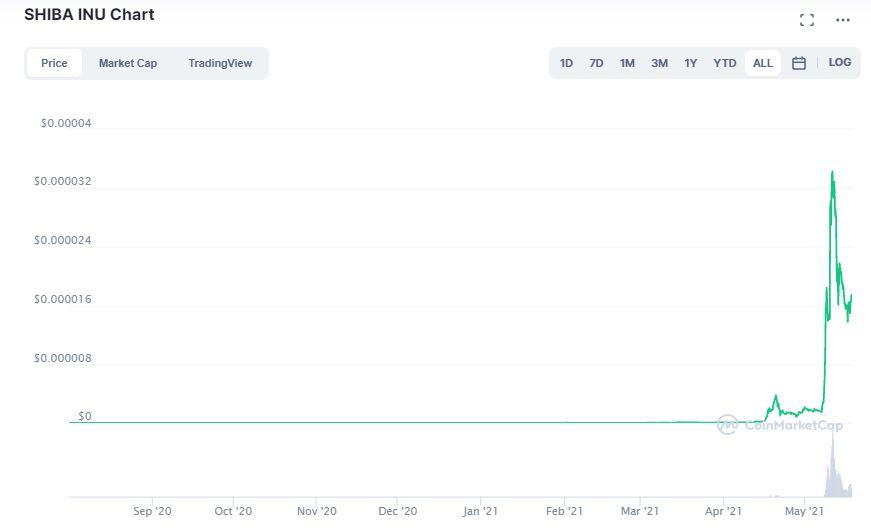 Article continues below advertisement
Shiba Inu's price
Shiba has outperformed both blue-chip cryptocurrencies like Bitcoin and Ethereum and meme tokens like Dogecoin. With that in mind, it isn't surprising that many investors want to know whether it can keep rising.
The recent move by Ethereum's Buterin to burn more than 400 trillion SHIB coins worth about $6.8 billion could boost the price. The action eliminates almost half of the altcoin's total supply. Reducing supply while demand is increasing provides an environment for the token's price to appreciate.
Article continues below advertisement
SHIB's price could also rise more if the altcoin gets a listing on Coinbase—the largest crypto exchange in the U.S. Altcoins usually soar when Coinbase announces its support in what has come to be known as the "Coinbase effect."
Article continues below advertisement
Shiba Inu (SHIB) coin price prediction
Amid its growing popularity with Chinese crypto investors, expanding exchange support, and potential Coinbase listing, SHIB coin's price outlook is in focus now. 
According to WalletInvestor, the meme crypto will reach a $0.000022 price within a year, which implies a 30 percent upside potential. It sees the token reaching $0.000048 in five years, which suggests a 180 percent upside potential.
Article continues below advertisement
Digital Coin Price forecasts Shiba to close 2021 at $0.000025, which suggests a 47 percent gain from the current level. It forecasts the altcoin hitting $0.000033 in 2022 and continuing to rise to reach $0.000059 in 2025, which implies a 245 percent upside.
When will Shiba coin's price reach 1 cent?
DOGE fans have been hoping for the $1 price milestone, while the SHIB coin community wants to see the altcoin's price hit one cent. At the current price, Shiba would need to gain 60,000 percent to reach the desired $0.01 price. The coin has gained about 1,000 percent in the past month. If it maintains that monthly momentum, it would need three years to get there. Shiba could reach the one-cent price milestone around 2024.
Article continues below advertisement
SHIB coin is a good investment.
Many people have gotten rich trading Dogecoin. Can you make money betting on the Shiba coin? Looking at the historical returns, Shiba crypto has been a good investment so far. There's a story of a New York family striking it rich with the DOGE killer. 
Shiba could still make you money if the crypto trends continue to be in its favor. At the current price, you could buy SHIB token at 50 percent discount to its recent peak. Many Shiba price predictions are optimistic. A Coinbase listing could deliver a major boost to the SHIB coin price.