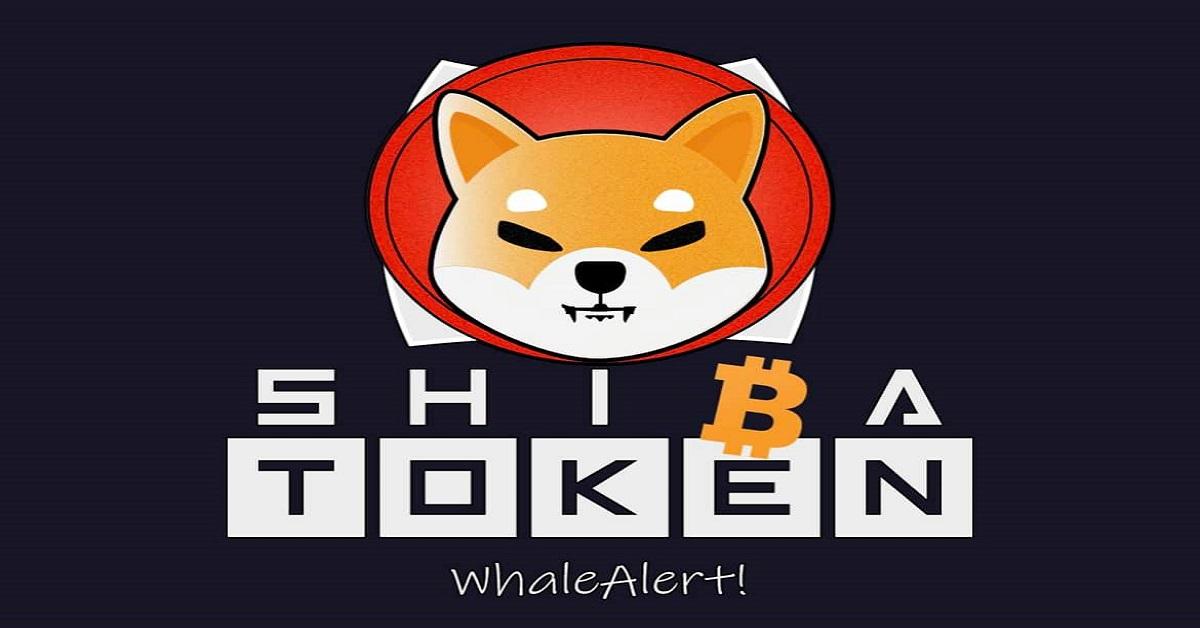 Shiba Inu Is on Investors' Radar, Could Rise More
Shiba Inu (SHIB) is attracting serious attention. The altcoin's recent moves have bolstered investors' confidence that Shiba could hit the $0.01 milestone. Investors seeking the next big cryptocurrency opportunity are eager to know Shiba Inu's price prediction.
Article continues below advertisement
Article continues below advertisement
SHIB, which started as a joke about joke currency Dogecoin (DOGE), launched in Aug. 2020. Similar to DOGE, Shiba inu has been used to raise money for charitable causes, including fighting COVID-19 in India. Dogecoin fans have used the token to sponsor Olympics teams and a NASCAR driver.
Vitalik Buterin's India donation and Elon Musk tweet fuel Shiba Inu
Ethereum co-founder Vitalik Buterin made a huge donation in Shiba Inu to help fight the COVID-19 pandemic in India, and went on to burn hundreds of trillions of SHIB worth more than $6 billion. The token burn reduced SHIB's supply and impressed investors concerned about inflation. India's Crypto Covid Relief, a community-run fund that Buterin sent the donation to, announced in Sept. 2021 that it had completed converting its SHIB coins into USDC. The conversion locked in the value for the fund, winning SHIB more fans.
Article continues below advertisement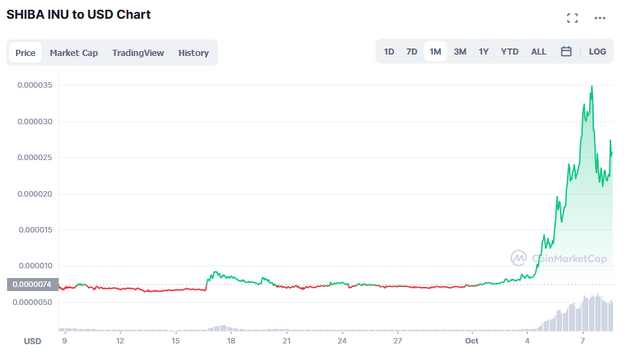 Article continues below advertisement
Article continues below advertisement
SHIB soared after Elon Musk tweeted a picture of his Shiba Inu dog, Floki. If the Tesla CEO keeps tweeting about the puppy, SHIB could get a boost.
Shiba Inu versus Dogecoin: Price performance and market value
Shiba Inu and Dogecoin are both meme cryptocurrencies trading under $1, and both have been supported by Musk. There are 395 trillion Shiba Inu tokens in circulation, which gives it a market cap of about $10 billion. As for Dogecoin, there are 131 billion tokens in circulation, giving it a market value of more than $30 billion. Both SHIB and DOGE have an unlimited token supply.
Article continues below advertisement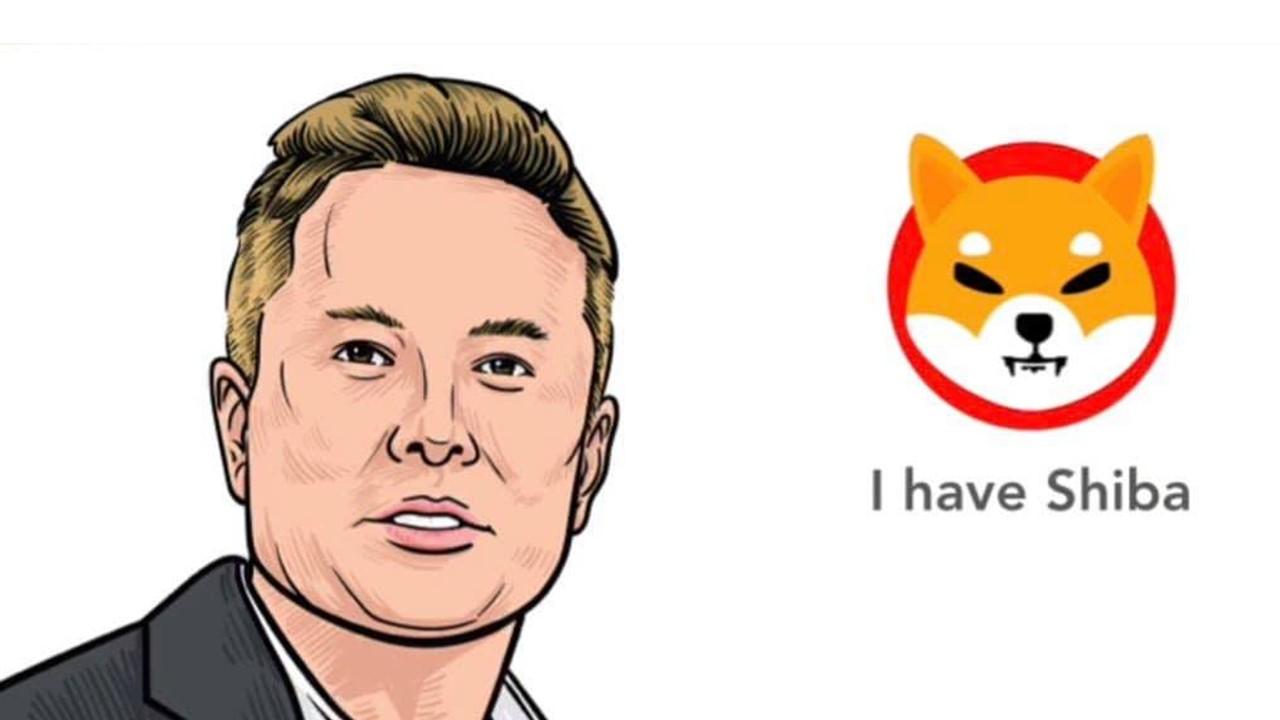 Article continues below advertisement
Shiba Inu's price
Shiba Inu has outperformed blue-chip cryptocurrencies Bitcoin and Ethereum, as well as Dogecoin. The recent move by Ethereum's Buterin could boost SHIB's price. Reducing supply while demand increases puts the token on the path to appreciate.
Article continues below advertisement
The Coinbase listing also bodes well for Shiba Inu. Coinbase, the largest crypto exchange in the U.S, is used by many institutional investors and brings significant visibility to cryptocurrencies. After being listed on the exchange, cryptos often rise in what's known as the "Coinbase effect."
Shiba Inu's (SHIB) price prediction
Amid its growing popularity with Chinese crypto investors, expanding exchange support, and Coinbase listing, SHIB could reach another high. The coin has traded at between $0.00000516 and $0.00003502 over the past year.
Article continues below advertisement
Article continues below advertisement
When will Shiba Inu reach one cent?
DOGE fans have been hoping for the $1 milestone, while the SHIB community wants to see the altcoin hit $0.01. At that milestone, an investment of $1,000 now would be worth more than $400,000. SHIB has gained about 25,000,000 percent over the past year, putting its average monthly growth at more than 2,000,000 percent. Assuming SHIB gains just 200 percent per month, the crypto could reach $0.01 in early 2022.
SHIB is a good investment
Many people have gotten rich trading Dogecoin, and that's happening with Shiba Inu as well. The Shiba Inu team is expanding the project in a way that promises to make the altcoin more valuable in the future. Currently, SHIB has two other tokens—LEASH and BONE—that should complement it. There's also ShibaSwap, a marketplace for trading cryptocurrencies. SHIB could appreciate as more traders join its native exchange.
Article continues below advertisement
SHIB also stands to benefit from a Robinhood listing. After Coinbase listed SHIB, people have been campaigning Robinhood to do so as well. Given Robinhood's popularity, a listing there could boost Shiba Inu.