New York's Bitcoin Mining Permit Moratorium, Explained
New York state may sign into law a moratorium on certain bitcoin mining operations. Here's the scoop.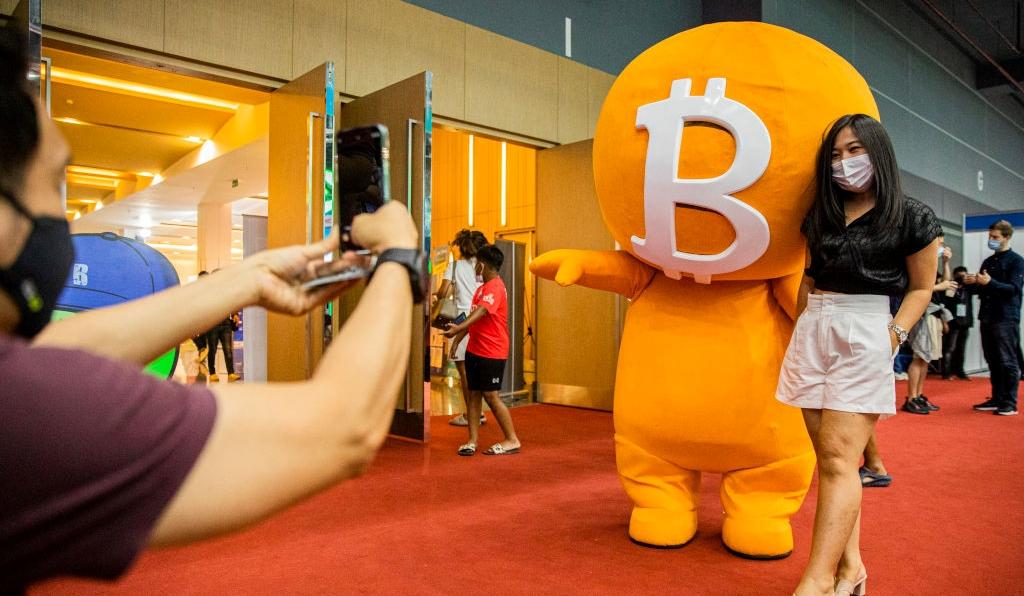 The price of Bitcoin (BTC) is one thing, but the energy costs of mining the cryptocurrency is another beast. The environmental impact of Bitcoin and other digital assets is a key talking point in the widespread crypto debate. It's for that reason New York representative Anna Kelles (D) and others want to place a moratorium on Bitcoin mining in the state of New York.
Article continues below advertisement
Article continues below advertisement
Kelles says the bill isn't a ban, but rather a pause while the government determines whether the environmental cost of mining bitcoin is worthwhile. As research emerges, the fate of Bitcoin miners and holders could shift.
Rep. Anna Kelles on the Bitcoin mining moratorium: "It's not a ban"
On June 3, New York lawmakers passed a bill placing limitations on specified Bitcoin mining operations using non-renewable energy sources that increase carbon emissions. Now, the bill is heading to the desk of New York governor Kathy Hochul, who has the authority to sign the bill into law or veto it.
Article continues below advertisement
Some reported the bill as an outright ban on Bitcoin mining in the state, whereas others stated it's a ban on all carbon-producing Bitcoin operations. However, Kelles says otherwise. "It's important to understand that it's not a ban," she told CNBC. Instead, Kelles clarifies it's a moratorium on very energy-intensive crypto mines that meet certain criteria.
This moratorium is "very narrow, and it won't, in any way, affect anyone's ability to buy, use, sell or invest in any cryptocurrency, including any cryptocurrency that is based off of proof-of-work validation methods like Bitcoin," Kelles says.
Article continues below advertisement
Article continues below advertisement
Who will the Bitcoin mining moratorium impact?
The proposed Bitcoin mining moratorium bill isn't retroactive, meaning any existing facilities fall outside of its bounds until it's time to renew their permit. Here's what the bill states:
The state of New York "shall not approve a new application for [...] an electric generating facility that utilizes a carbon-based fuel and that provides, in whole or in part, behind-the-meter electric energy consumed or utilized by cryptocurrency mining operations that use proof-of-work authentication methods to validate blockchain transactions."
Article continues below advertisement
The bill will not become law unless Hochul gives her stamp of approval. That's good news for miners who want to operate with fewer restrictions. Fried Thiel of Marathon Digital told reporters, "New York has a grid congestion issue which is not at all impacted by behind-the-meter energy consumption." He says the bill would simply push miners outside of the state rather than cause a shift to renewable energy.
Article continues below advertisement
New York, however, has a lot at stake. For one, the state fully intends to become greenhouse gas emission net-neutral by 2050. Already, New York generates a third of its energy from renewable sources. Emissions from in-state crypto mining facilities could slow down progress. Kelles informed the public, "The oldest and largest cryptocurrency mining operation in the country is in New York state, and it is fully on hydroelectric."
New York state has a lot of abandoned power plants, one reason it's a hotspot for crypto mining facilities. Kelles clarified, "This is not about the industry, this is about the use of power plants."