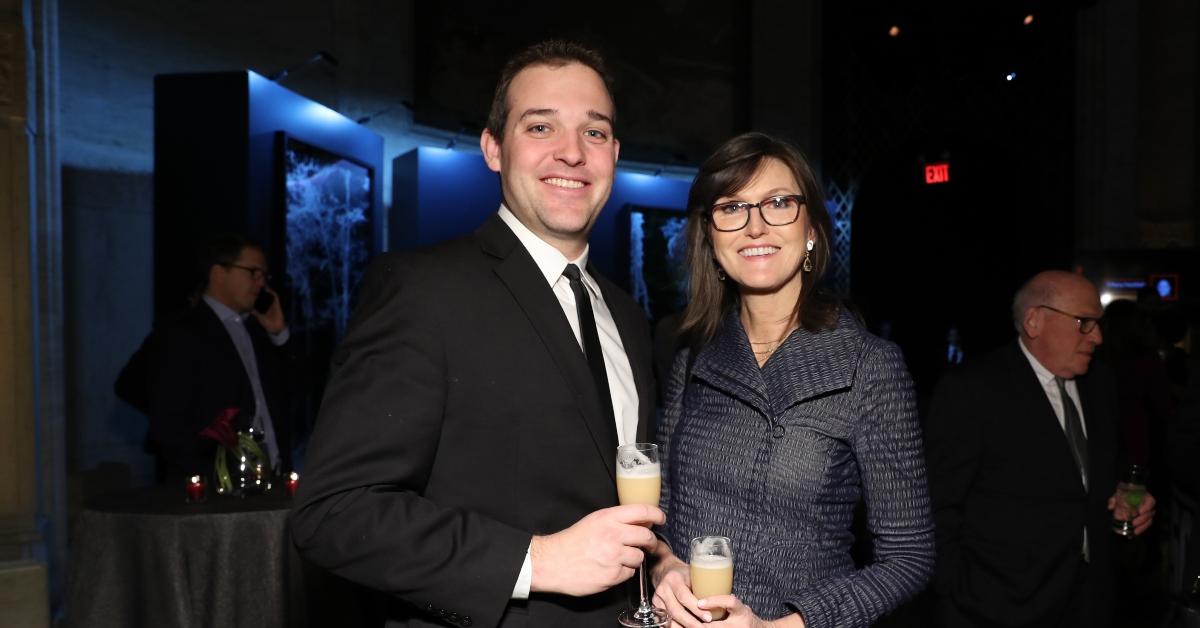 Avoid ARK Innovation ETF (ARKK), Might Not Recover Soon
Cathie Wood, the CEO of ARK Investment Management, is one of the top fund managers. Wood has a lineup of ARK ETFs, which include six actively managed ETFs and two indexed innovation ETFs. Its flagship fund, the ARK Innovation ETF (ARKK), focuses on technology companies aiming to disrupt industries, including Tesla, Square, and Teladoc Health.
Article continues below advertisement
ARKK ETF has fallen 32 percent over the last three months. The ETF has experienced intense selling pressure, but it has still gained 78 percent over the last year. Will ARKK stock fall more or recover in 2021?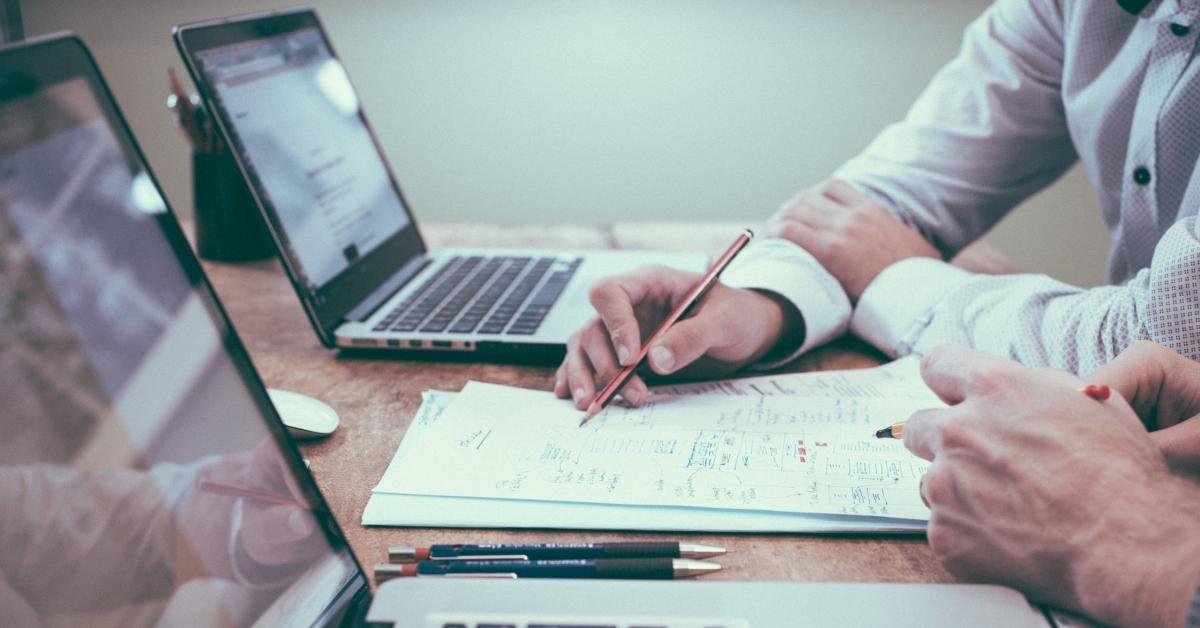 Article continues below advertisement
Why ARKK ETF is falling
ARKK ETF has fallen 16 percent over the last month and 35 percent from its 52-week peak. On May 10, ARKK ETF plunged 5.2 percent to a six-month low. The decline in the ETF can be attributed to the recent sell-off in the broader tech sector as investors rebalanced their portfolios in a shift towards value and cyclical. Rising interest rates and high valuations have made high-growth innovation stocks less attractive to investors.
ARKK ETF's top holdings
Some of ARKK ETF's major holdings like Tesla (TSLA), Zillow (Z), and Roku (ROKU) have seen steep declines lately. While all of ARKK's major holdings fell on May 10—Tesla, its largest holding, fell by 6.4 percent. The two biotechnology stocks in the portfolio that were hit hard are Twist Bioscience and NanoString Technologies. Twist Bioscience fell by 17.5 percent, while NanoString Technologies fell by 11.7 percent.
Article continues below advertisement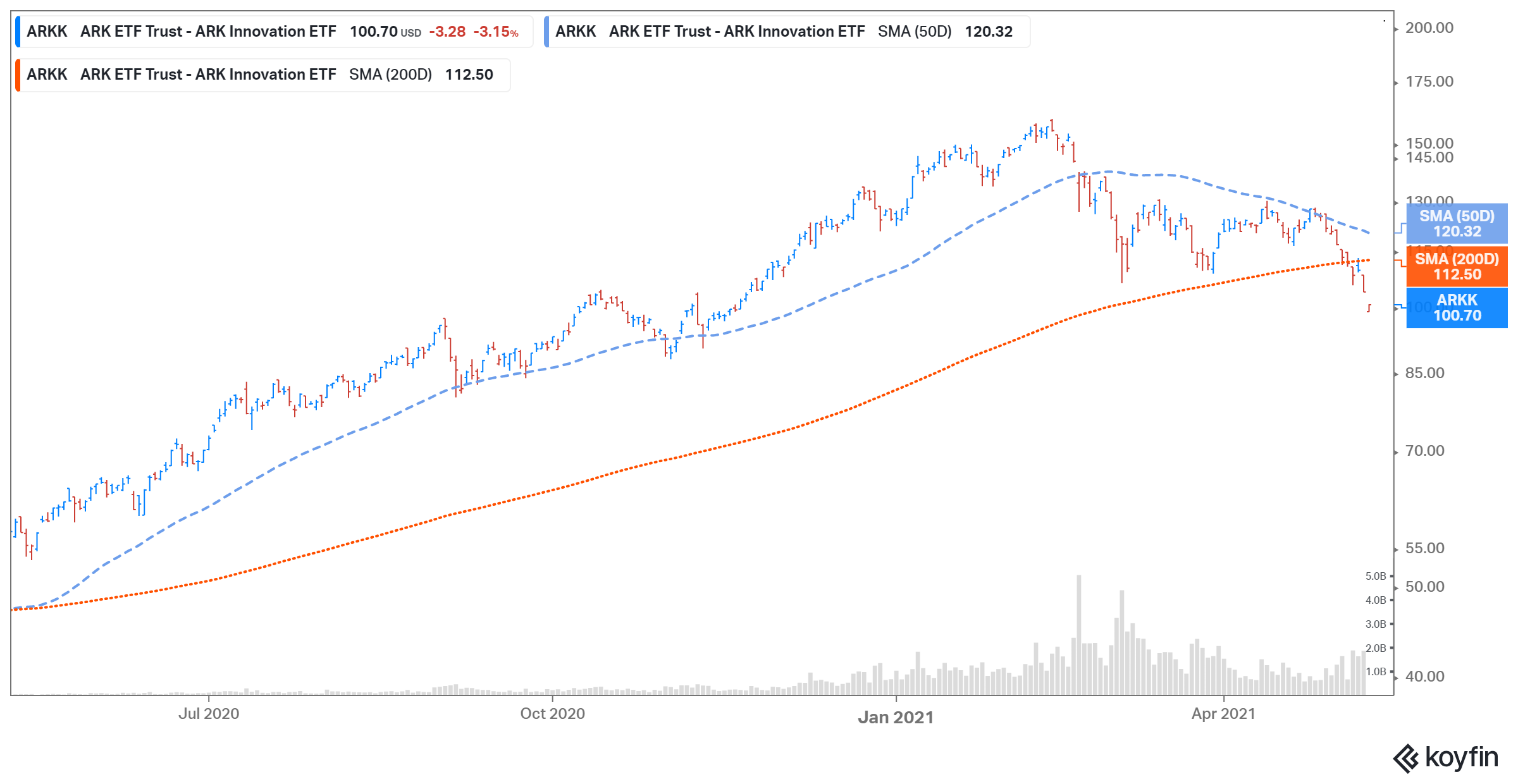 Article continues below advertisement
ARKK is expected to fall more.
On May 11, the ARKK ETF is down 4 percent in the pre-market trading session. The sell-off will persist until the valuations of some of these technology stocks are more in line with their prospects.
Should you buy or sell ARKK stock?
I won't offer an absolute buy or sell recommendation because each investor's case is unique. It's entirely up to you to make the decision!
Article continues below advertisement
Investors should note that ARKK ETF is a significantly risky investment. The fund has only been in operation for a few years, and any investment with such a short track record is risky. The ARKK ETF usually includes between 35 to 55 stocks that focus on "disruptive innovation." As a result, ARKK ETF doesn't offer much diversification compared to other ETFs that contain hundreds or thousands of stocks. Also, innovative firms are riskier than well-established ones.
The ARKK ETF remains a behemoth with $22 billion in net assets. However, the ETF is losing assets, according to FactSet. Investors have redeemed $770 million worth of shares over the past week.
Article continues below advertisement
Cathie Wood's stock picks in 2021
Wood has bought stocks like Invitae, DraftKings, Twilio, UiPath, and Skillz. On May 10, Wood added 33,000 Coinbase shares and sold nearly 30 percent of its Apple holdings. The asset manager also added Twitter stock in three out of five trading days last week.
In March, Wood had said that Tesla's share price could reach $3,000 by 2025, which is significantly above its current price of $629 per share. In April, the asset manager sold Tesla shares worth $178 million. The sale was mainly to maintain Tesla's holdings at around 11 percent of their weight.