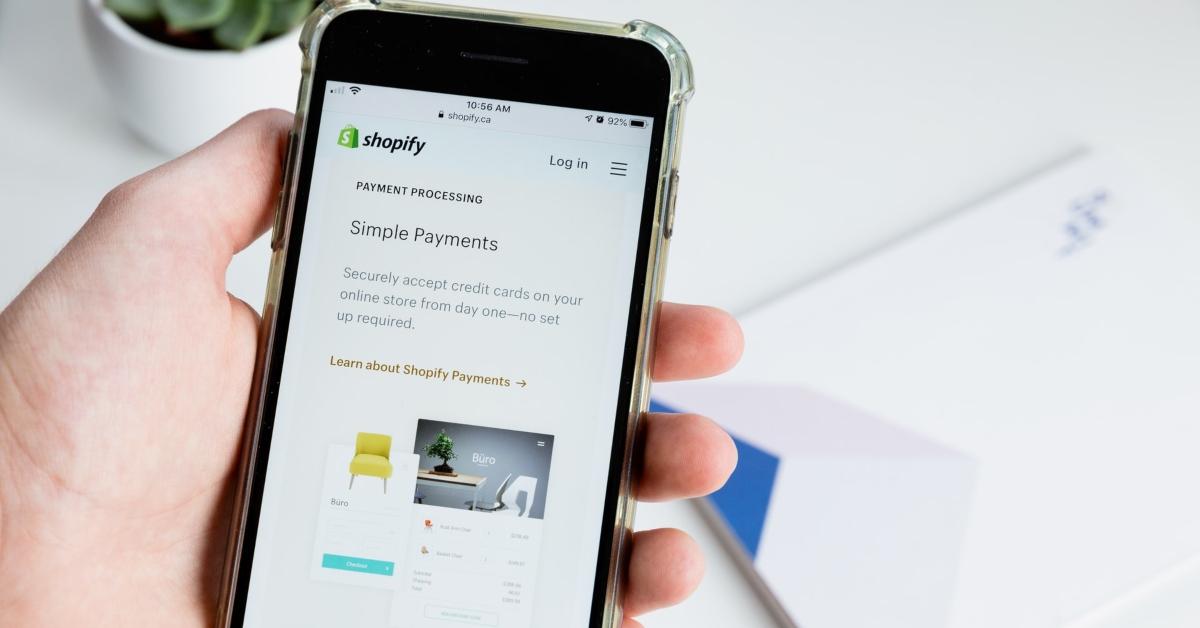 Is Shopify (SHOP) a Good Stock to Buy? A Look at the Year Ahead
Shopify (SHOP) recently reported better-than-expected first-quarter earnings results. Its stock has fallen 18 percent over the last three months and 26 percent from its 52-week high. So, what's the forecast for SHOP stock in 2021? Is it a good long-term buy?
Article continues below advertisement
Shopify reported adjusted EPS of $2.01, compared with $0.19 in the prior-year period. Its sales rose 110 percent YoY (year-over-year) to $988.6 million, thanks to a 71 percent rise YoY in subscription solutions revenue and a 137 percent YoY rise in merchant solutions revenue. Wall Street analysts had expected the company to report adjusted EPS of $0.72 on revenue of $860 million.
Roth analyst upgrades Shopify stock to "buy"
Roth Capital analyst Darren Aftahi has upgraded Shopify stock from "neutral" to "buy," and raised its target price from $1,325 to $1,530. The target price suggests a 38 percent upside from its current price.
Article continues below advertisement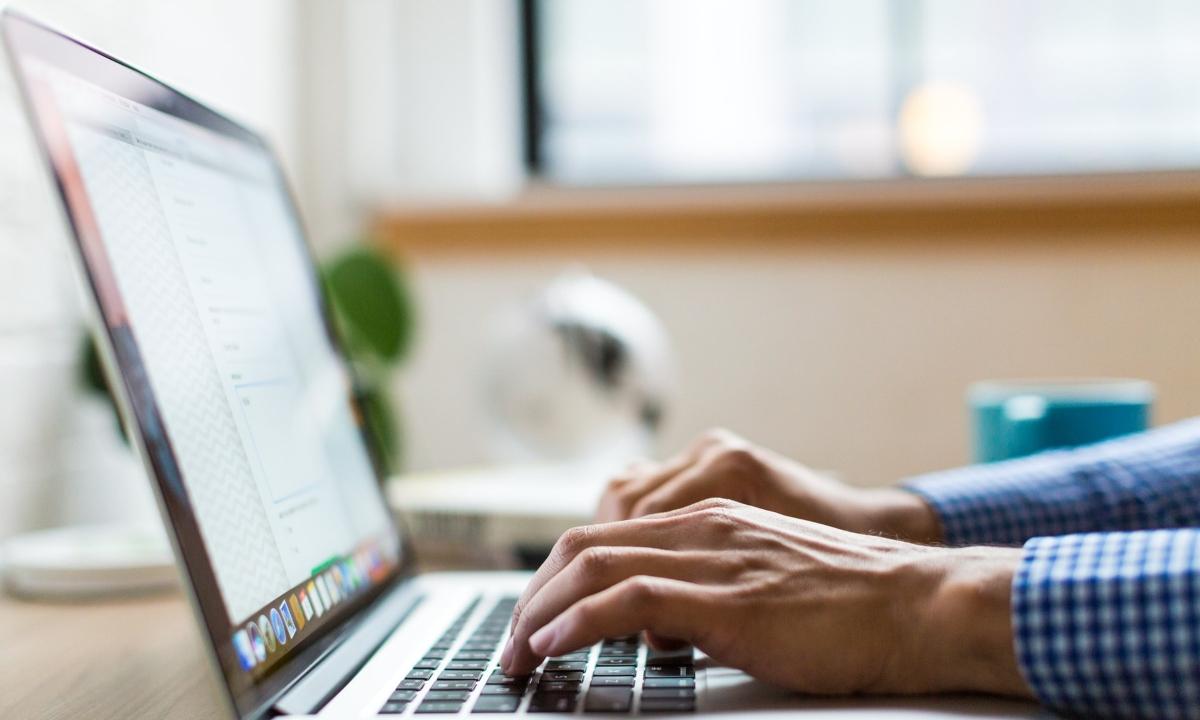 In a research note, Aftahi highlighted that Shopify's first-quarter earnings results beat projections once again. He believes this is set to continue thanks to the e-commerce company's international expansion and organic plan upgrades.
Article continues below advertisement
Shopify's stock valuation
Shopify went public in May 2015 through a traditional IPO. At that point, the company was valued at $1.27 billion, with its stock priced at $17. Shopify's market capitalization has since ballooned to $137.6 billion.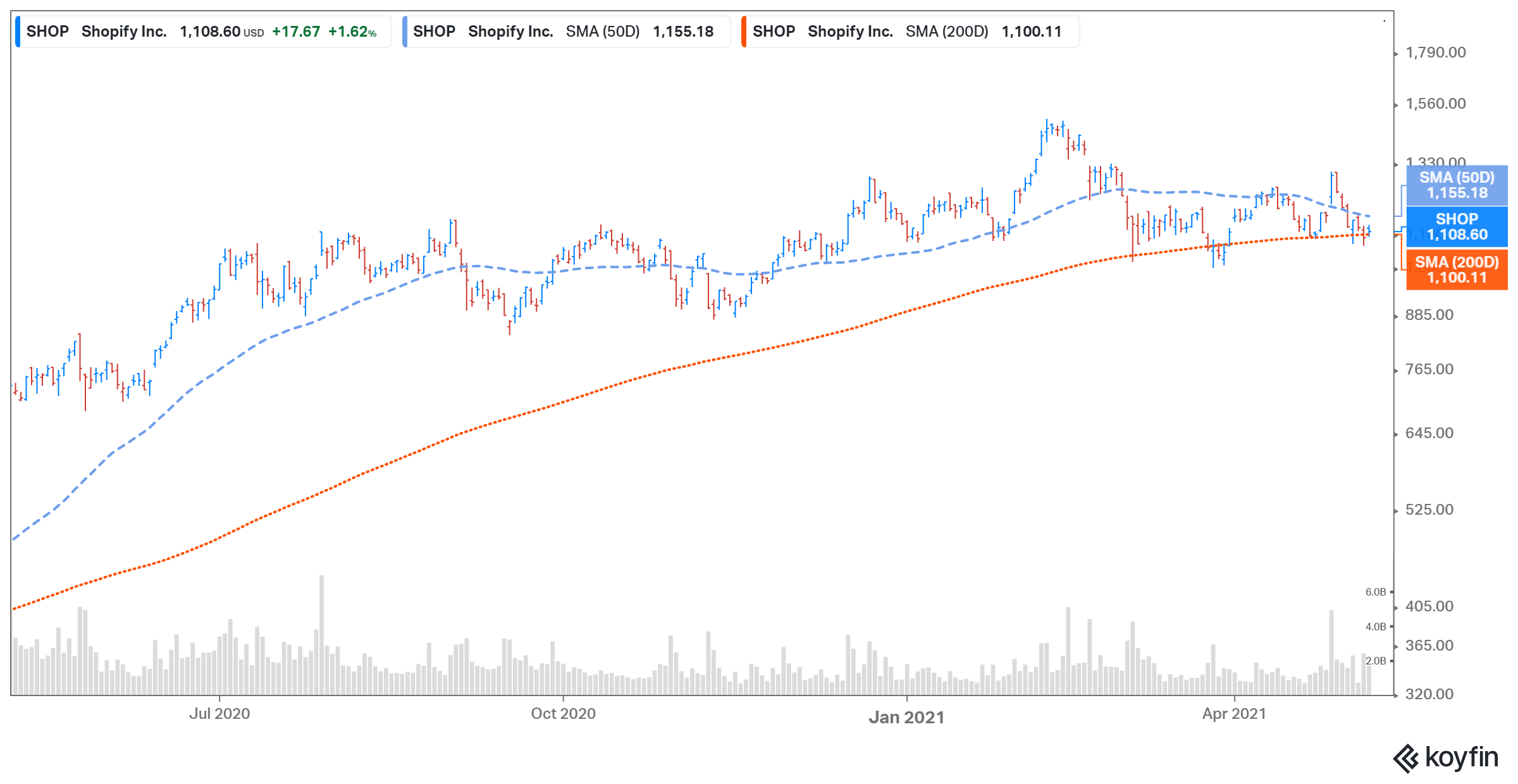 Article continues below advertisement
Is Shopify stock undervalued?
Shopify trades at a next-12-month EV-to-sales multiple of 28.1x, which makes it look overvalued compared with other e-commerce stocks. Wix.com (WIX) and GoDaddy (GDDY) have multiples of 12.2x and 4.3x, respectively.
Shopify's stock forecast
According to MarketBeat, analysts' average target price is $1,394 for Shopify stock, which is 26 percent above its current price. Among the 33 analysts tracking Shopify, 18 recommend "buy," 14 recommend "hold," and one recommends "sell." Their highest target price of $1,900 is 71 percent above the stock's current price, while their lowest target price of $900 is 19 percent below.
Article continues below advertisement
After Shopify's first-quarter earnings results, several analysts upgraded their target price on Shopify stock. Credit Suisse raised its target from $1,350 to $1,400, while Citi raised its target from $1,315 to $1,420. Susquehanna upgraded the stock to "positive" from "neutral" and gave it a price target of $1,500.
Article continues below advertisement
Is it too late to buy Shopify stock?
Shopify's GMV (gross merchandise volume) rose 114 percent YoY to $37.3 billion in the first quarter. Analysts polled by TIKR expect the company's revenue to increase by 51 and 33 percent, respectively, in 2021 and 2022.
Although Shopify stock is trading at a premium valuation, I think that the stock could still see a significant upside. The company will continue to grow as e-commerce gains traction and demand grows for its services. It currently supports more than 1.7 million merchants globally and expects to add even more this year.
The best price to buy Shopify stock
At $1,100, Shopify stock looks like a good buy. The company is poised to grow its sales and earnings for years to come, as reflected in analysts' price forecast—on average, they see a 26 percent upside.