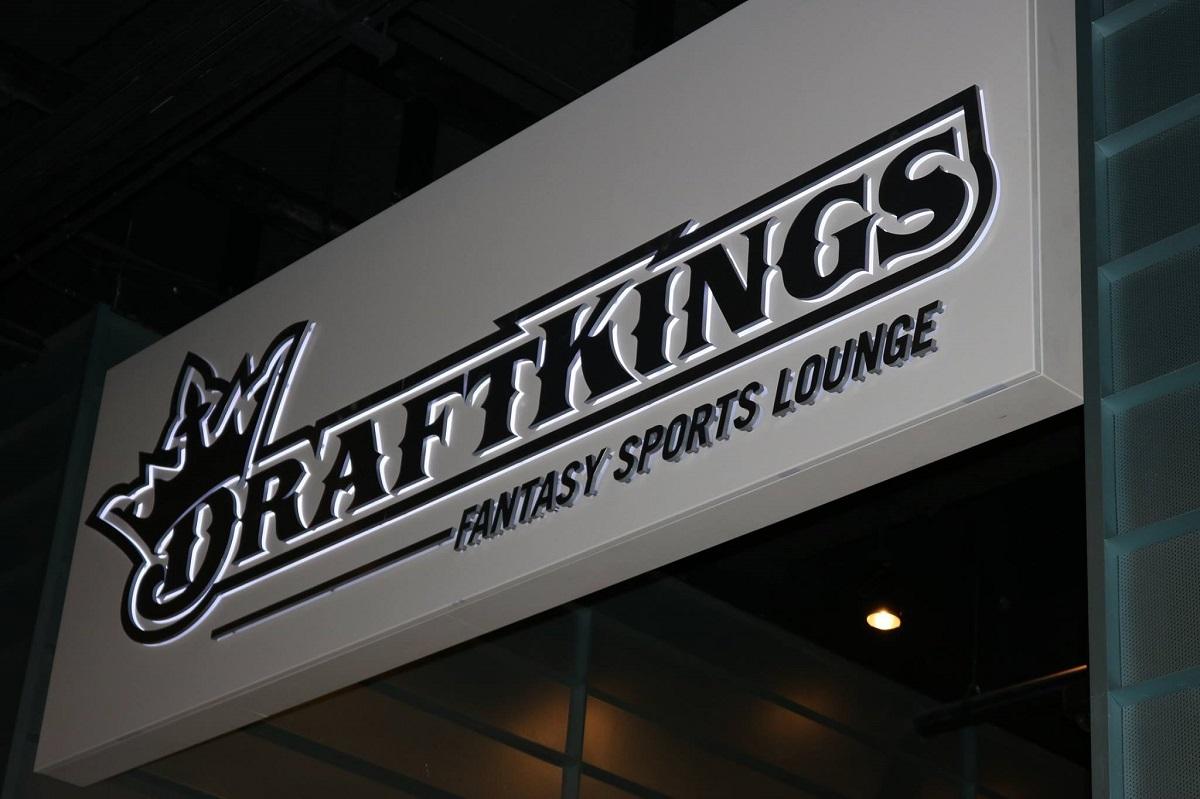 DraftKings Stock Pulls Back, Buy on the Dip Like Cathie Wood
DraftKings (DKNG) stock surged to an all-time high above $74 in March. Since then, it has pulled back sharply from that peak. The pullback is fueling curiosity about its outlook. What is DKNG's stock forecast and should you buy it now?
Article continues below advertisement
DraftKings runs an online sports betting business. It competes with FanDuel and Rush Street Interactive (RSI). It has been a year since DraftKings went public in a SPAC merger. The company is gearing up to release its first-quarter earnings on May 7.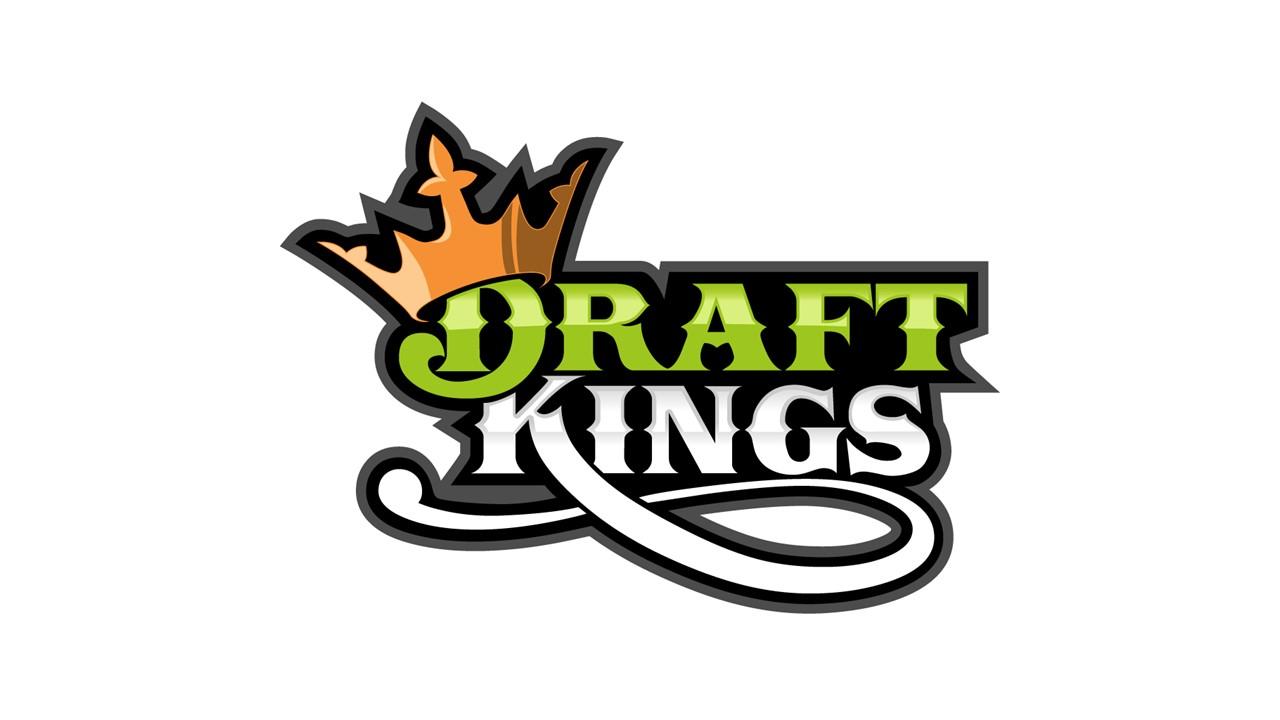 Article continues below advertisement
Why DraftKings (DKNG) stock is falling
DraftKings fell about 7 percent on April 12 to about $58. It was generally a bad day for stocks. The Dow Jones fell 0.16 percent as the S&P 500 and the Nasdaq Composite fell 0.02 percent and 0.36 percent, respectively. Rising bond yields and a focus on corporate earnings caused a squeeze in stocks in the previous session.
DKNG stock has dropped 19 percent in the past month and has pulled back 22 percent from its peak. The retreat can be attributed to several factors. First, some investors have been taking profits following the stock's big gains over the past year.
Article continues below advertisement
A lack of clarity on the future of mobile sports betting in New York has contributed to cautious trading in DraftKings shares lately. While online sports betting is becoming legal in the state, it remains unclear how many operators will initially be licensed to offer the service and if DraftKings will be among them.
DraftKings is vying for a chance to launch mobile sports betting in New York with FanDuel and Rush Street Interactive. The state is expected to be a lucrative online sports betting market and first-movers are expected to enjoy a major advantage.
Article continues below advertisement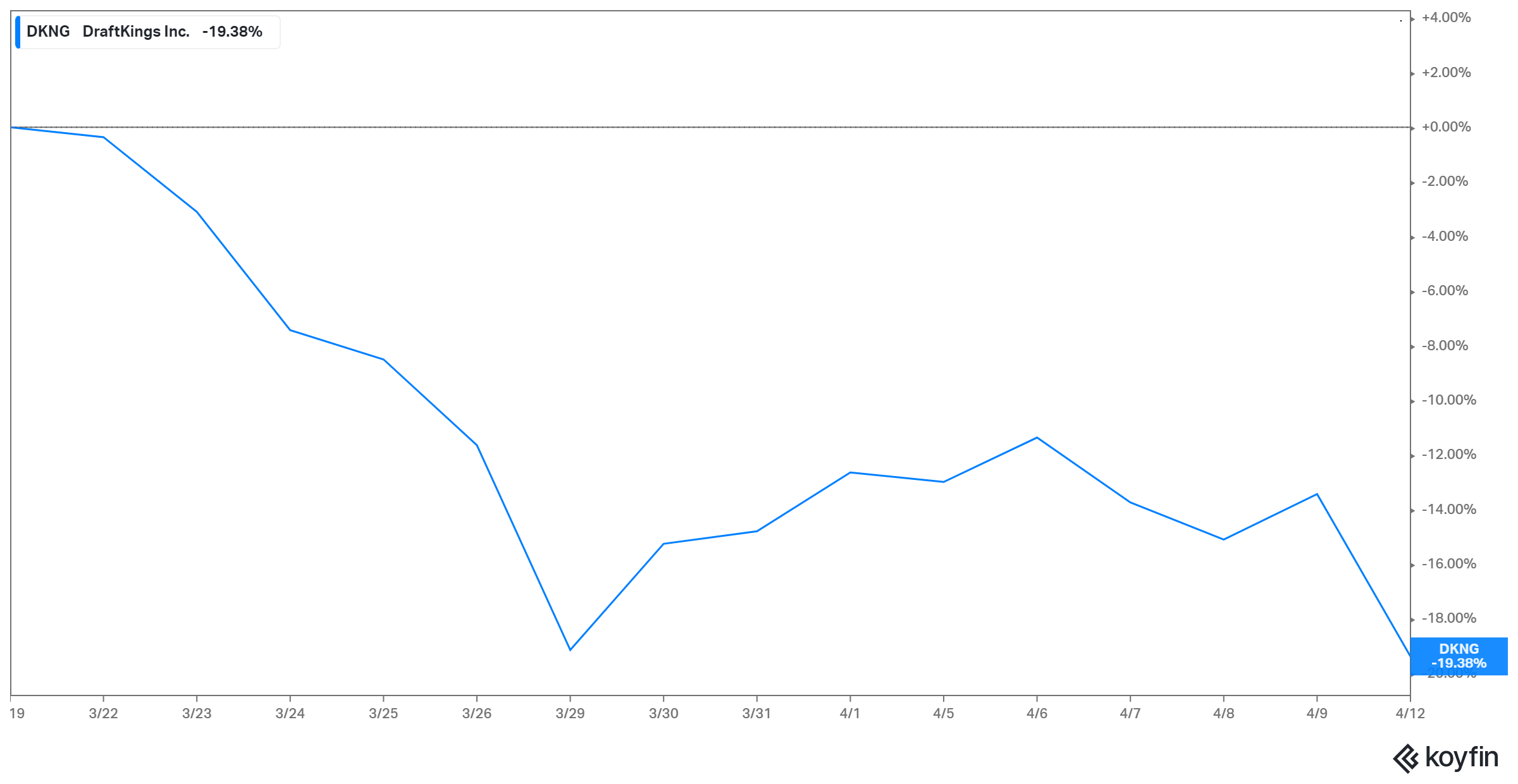 Will DKNG stock recover?
There's room for DraftKings to regain its lost ground and even move higher. It's normal for stocks to pull back from their highs before another rally begins and that might be the case with DraftKings. Once those taking profits are done, the bull run should continue.
Article continues below advertisement
There are already signs that bulls are taking advantage of the pullback to increase their DraftKings holds. For example, Cathie Wood's funds continue to purchase more DraftKings shares on the dip. Many investors follow Wood's stock picks. Therefore, the fund manager's latest purchases should attract more buyers to DKNG stock. Since that DraftKings short interest has recently ticked up, there's the potential of a short squeeze providing additional lift to the stock once it starts moving up again.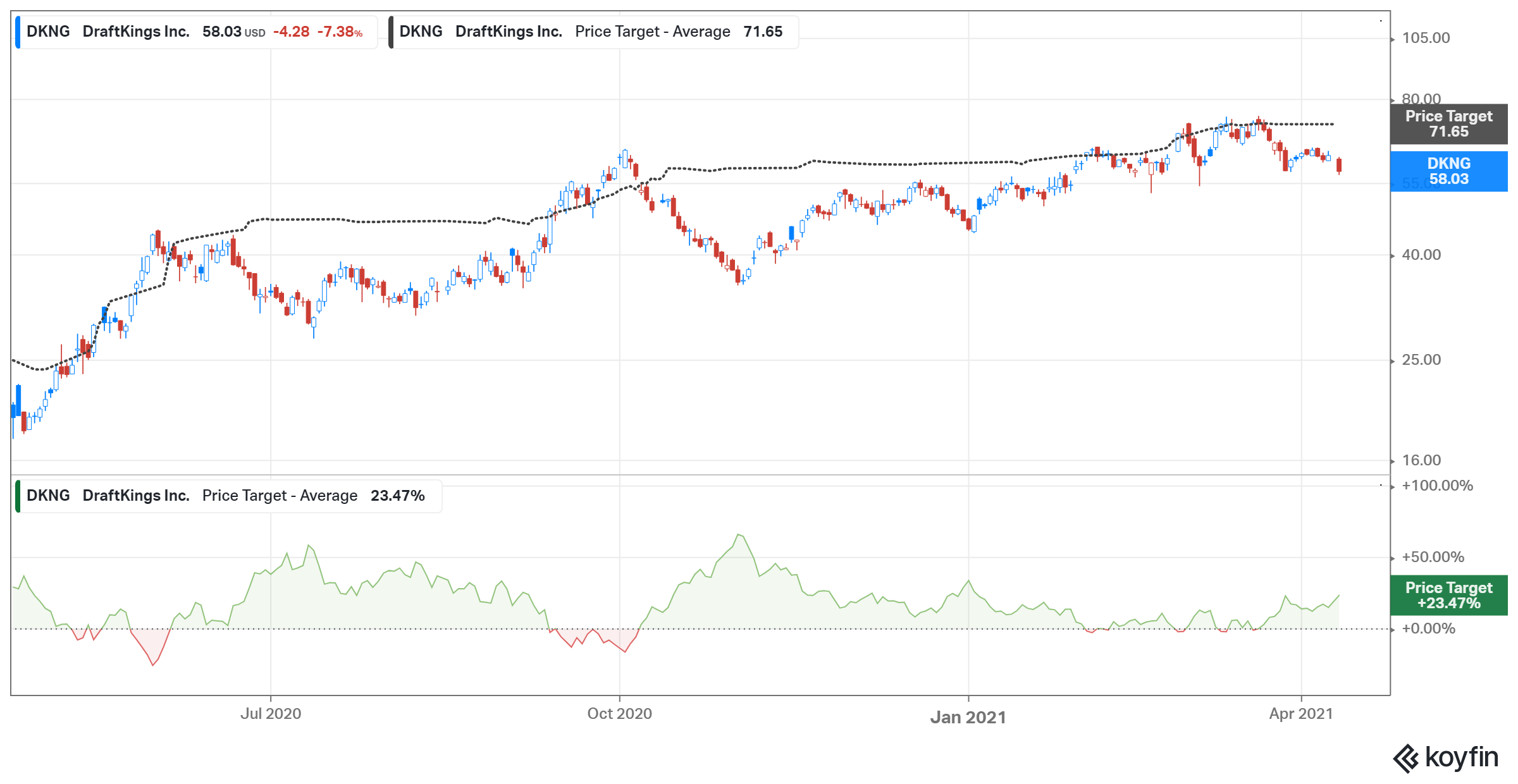 Article continues below advertisement
DraftKings' stock forecast
Investors are eager to know DraftKings' stock outlook after seeing it fall off sharply from its peak. Although DraftKings has seen an increase in bearish bets recently with its short interest rising to 8.44 percent, DKNG's stock forecast leans bullish now. The consensus target price of $72 implies a 23 percent upside from the current level. The high target price of $105 implies an 80 percent upside.
DKNG is a good stock to buy now.
In March, DraftKings raised more than $1 billion to use for working capital and acquisitions. It announced the acquisitions of BlueRibon and Vegas Sports Information Network to enhance its business. With the ample liquidity and these strategic acquisitions, DraftKings is well-positioned to benefit from the expanding sports betting market as more states legalize it.
DraftKings delivered impressive 2020 earnings. The company's revenue of $644 million rose from $432 million in the previous year. The partnerships with UFC and WWF set DraftKings up for continued robust growth. The company raised its 2021 revenue outlook from the $750 million–$850 million range to the $900 million–$1 billion range.