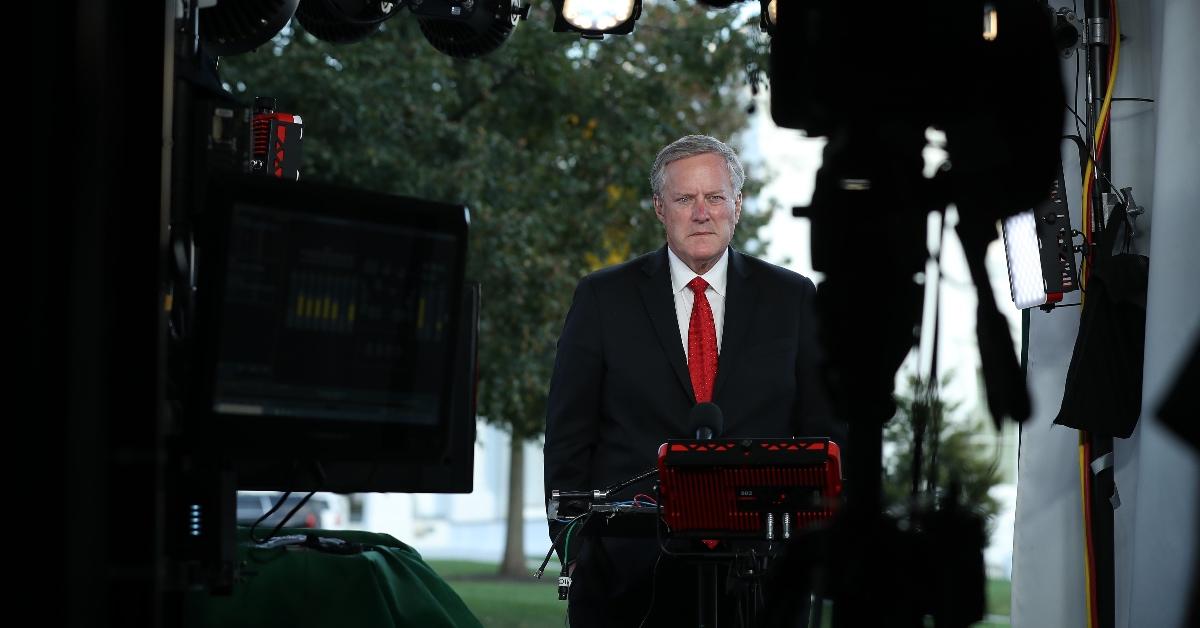 Mark Meadows' Whereabouts and Employment Brought Into Question
Although it has been over a year since Mark Meadows held his position as White House chief of staff, his name has been brought up a number of times and in various testimonies provided before the Jan. 6 committee. This has given rise to many wanting to where Meadows is now, whether he's working, and if he's still affiliated with former President Donald Trump in any way.
Article continues below advertisement
Mark Meadows has put public appearances on the back burner following his days working for Trump.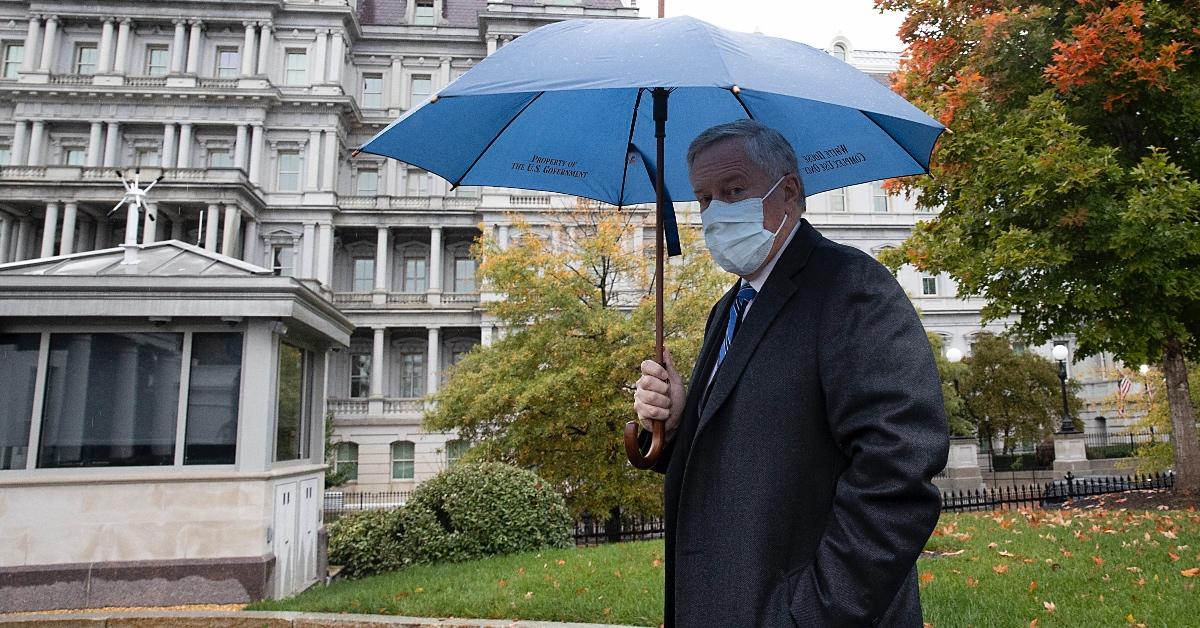 It seems as though each time someone is seated before the Jan. 6 committee to testify over the U.S. Capitol riots that occurred on January 6, 2021, Meadows' name is brought up.
Not only has Meadows been accused of ignoring ex-White House aide Cassidy Hutchinson (who worked under him at the time) when she expressed concern over armed rioters having their weapons confiscated, but it's believed he knew a riot was likely to unfold and made no attempt to prevent it.
Article continues below advertisement
Hutchinson testified that two days before the incident occurred, Meadows had warned her that "things might get real, real, bad on January 6," reports CNN. Because Meadows' name has become slightly tarnished over his alleged role in the Jan. 6 riot, he has kept a low profile, especially when it comes to social media.
One Twitter page that appears to belong to Meadows (@RepMarkMeadows) was last active in 2020. While that page hasn't been verified by Twitter, meaning the platform hasn't authenticated the account, there's another that has. The Twitter account @MarkMeadows is actively being used by Trump's former chief of staff, though it only contains retweets made by Meadows.
Article continues below advertisement
Some of the tweets Meadows recently retweeted were published by people like Maria Bartiromo and Spencer Brown, with inflation being the subject of both. Heading over to Instagram, Meadows also has an active page with the earliest post dating back to April 15, 2022.
Article continues below advertisement
Where is Mark Meadows working in 2022?
Given Meadows' alleged involvement in the string of events that played out both before and after the Jan. 6 riot, it's obvious he is no longer working for the White House. Meadows left the White House in January 2021 after Joe Biden assumed his role as U.S. President.
Following his departure, Meadows became a partner at the Conservative Partnership Institute (CPI). CPI says it serves as "the home for conservative leaders in Washington who are serious about standing up for America's founding principles and about winning."
Article continues below advertisement
Ed Corrigan currently serves as the institute's president and CEO and Jim Demint has been named as chairman, according to the organization's website. One of CPI's latest tweets was a retweet from DeMint regarding the overturning of Roe v. Wade. Here's what DeMint had to say: "Americans are once again free to protect innocent unborn children and finally regulate the grisly, abusive abortion industry."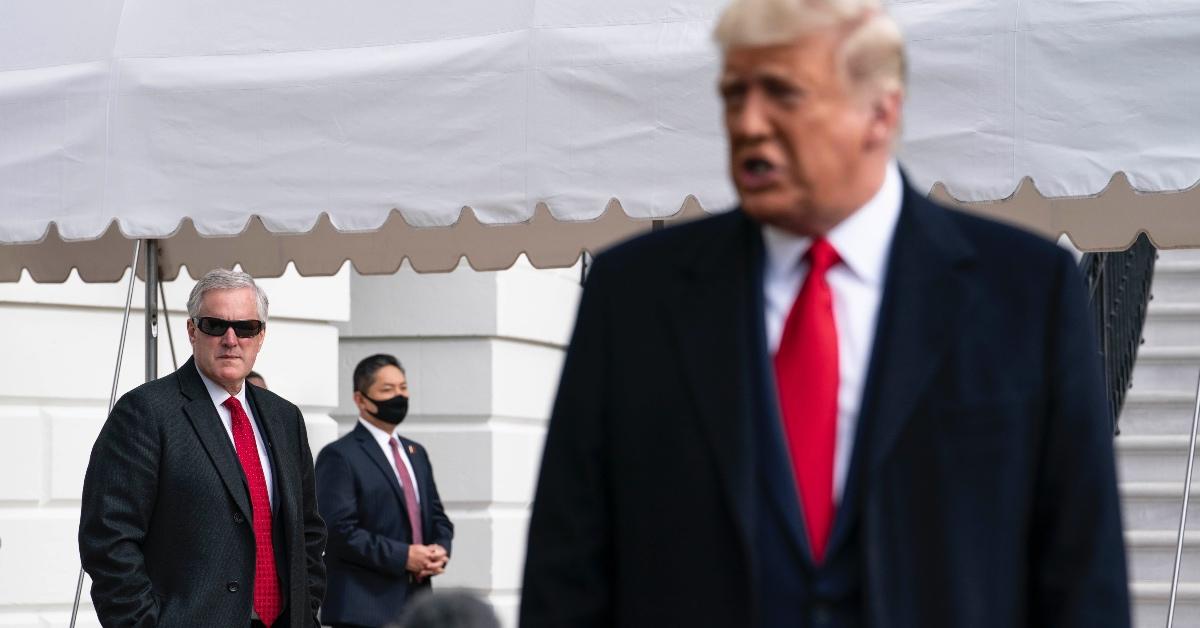 Article continues below advertisement
Does Mark Meadows still have a close relationship with Trump?
In terms of his relationship with Trump, CNN says that has become strained. Ties began breaking between the two after several of Meadows' text messages were handed over to the Jan. 6 committee, revealing that many, including Laura Ingraham, urged the President to stop the chaos unfolding on government soil.
Another tie was cut after Meadows revealed in his memoir titled The Chief's Chief, details regarding Trump's battle with COVID-19.