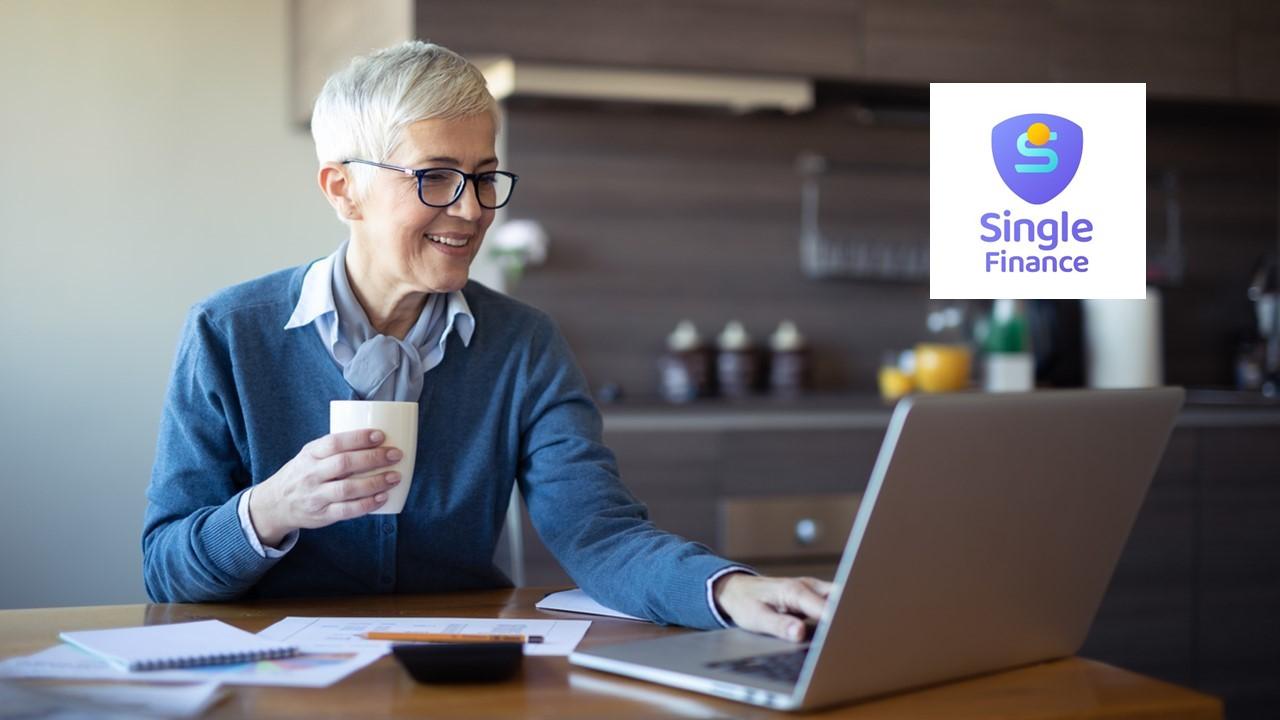 How Does Single Finance Crypto Work and Is It a Good Investment?
Many people aim to become the next Crypto Kaleo or CryptoWeatherMan. Some people have made a fortune trading cryptocurrencies. As a result, many investors are eager to learn how the Single Finance DeFi project works to see if it could make them the next crypto millionaire. Is Single Finance legit? What's Single Finance's crypto price? Is Single Finance a good investment? These are some of the common questions people are asking about this project right now.
Article continues below advertisement
Like Bitcoin, Ethereum, Dogecoin, and Shiba Inu have demonstrated, trading cryptocurrencies can make you a millionaire faster than trading stocks or bonds. As a result, many people are excited about investing in cryptocurrencies. People get into crypto investing for a variety of reasons.
Some people are in it to try to make quick money to fund a retirement savings account or to tackle student loans debt. Others are in it to earn interest-type returns on their investments and build wealth over time. Some people are in it because of the wash sale rule loophole that allows them to harvest crypto losses to reduce their tax liability, although Congress could close that tax loophole at any moment.
Article continues below advertisement
Because crypto investors have different goals, there are various strategies to achieve the pursuits. While some people will purchase and hold blue-chip cryptos like Bitcoin and Ethereum, others seek out penny cryptocurrencies like Basic Attention Token (BAT) and Crypto.com (CRO) with great potential to explode.
Other people try their luck with meme tokens that give exposure to hot trends like metaverse and Web 3.0 crypto. Some investors are going for DeFi projects that generate interest-like income on investments. This group is asking more about the Single Finance DeFi project.
Article continues below advertisement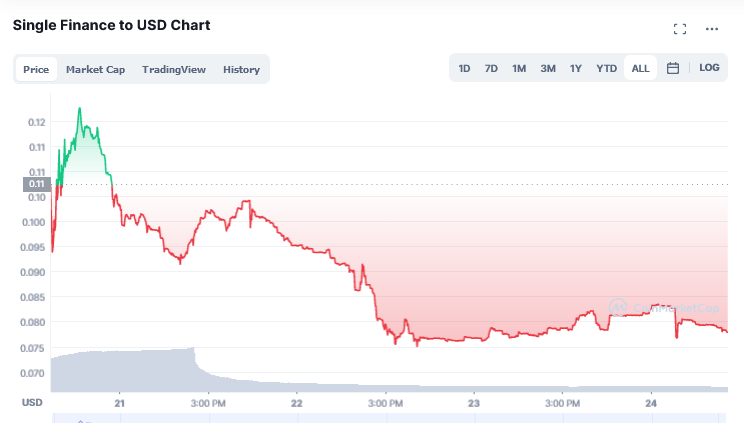 Is Single Finance crypto legit?
In 2021, DeFi scams and thefts cost investors more than $10 billion. As a result, people are trying to be careful about the DeFi projects they join. Investors want to know if Single Finance is a legitimate project before they get involved with it.
Article continues below advertisement
Single Finance is a yield farming platform that launched in January 2022. Yield farming is a DeFi operation that involves investors lending or staking their cryptocurrencies to earn interest and other rewards.
The Single Finance DeFi project is backed by world-class crypto investors including Trinity Venture Capital, 0xVentures, Palar Capital, Genblock Capital, SkyVision Capital, and Enzac Research. The project's partners include Contango Digital Assets, ACM Ventures, Double Peak, and Run the Chain.
Article continues below advertisement
Single Finance has its own token called SINGLE, which isn't a stablecoin. The yield farming operation on the platform involves the use of stablecoins like Tether USDT. Stablecoins have attracted increased regulatory scrutiny because of their potentially consequential impact on the global financial system.
Article continues below advertisement
What's Single Finance's crypto price?
The project's in-house SINGLE token as a total supply of 1 billion units. The token has been listed on Gate, VVS Finance, MEXC, and MM. Finance and it continues to get listed on mire exchanges. It debuted at a price of $0.09 and quickly rose above $0.12. As the token performs a number of important functions on the network, it stands to appreciate in value as more investors join Single Finance and the demand for the in-house token increases.
Is Single Finance crypto a good investment?
The team behind Single Finance explains that the project's goal is to solve the shortcomings of the existing DeFi yield farming platforms. The project thinks that DeFi investors' primary goal is to maximize returns and minimize losses. With that in mind, Single Finance lets investors take advantage of yield farming across platforms, access leverage, and make sure they don't lose more than 15 percent of their capital in the bear market.
Article continues below advertisement
Therefore, Single Finance offers a stop-loss feature to prevent investors from getting their positions liquidated if the market turns against them. There's a position rebalancing feature that also protects capital against liquidation. The project has other measures in place to protect your funds if anything goes wrong.
Single Finance charges performance fees that you only pay if you make a profit. You can minimize the fee by holding the SINGLE token. Holding the token can increase your rewards and give you exclusive access to certain features and products. For example, the project plans to drop limited edition NFTs that will be exclusive to SINGLE token holders. The other features that maximize returns and minimize losses on the DeFi platform might only be accessed by investors holding the token.