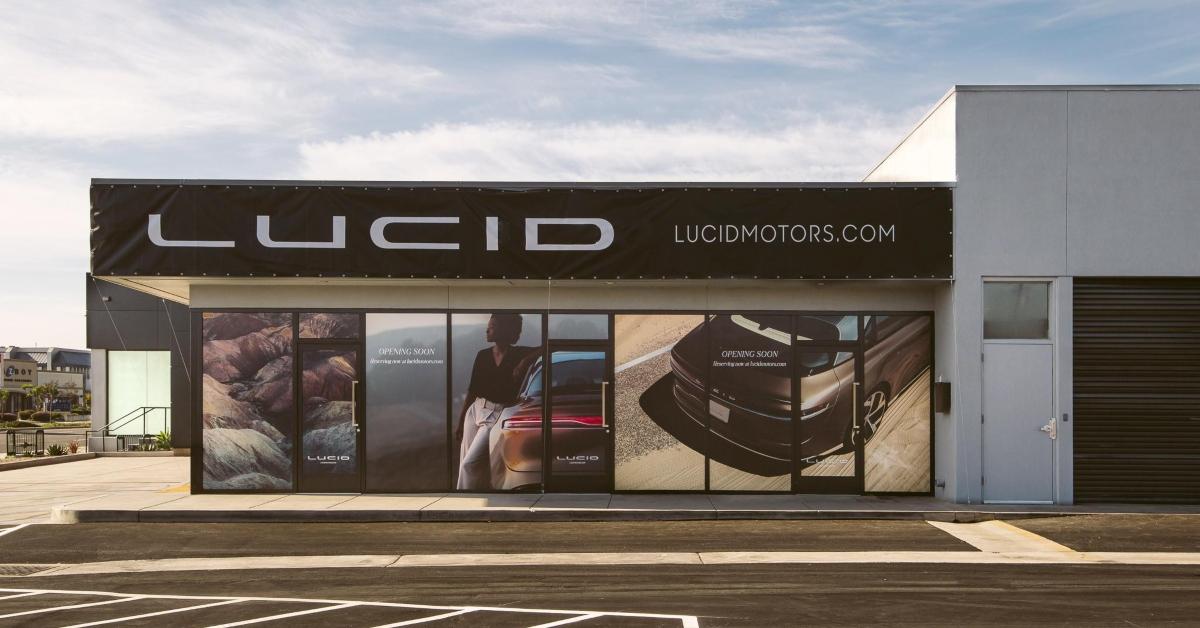 CCIV Stock Looks Like a Bargain Before the Lucid Motors Merger
The Churchill Capital IV (CCIV) SPAC is taking Lucid Motors public in a deal valued at $24 billion. CCIV stock is still struggling to rebound from the EV (electric vehicle) stock sell-off. At the current price of about $19.28, CCIV stock has pulled back more than 70 percent from its peak. Is CCIV stock a good buy below $20 as the Lucid Motors merger nears?
Article continues below advertisement
CCIV and Lucid Motors announced their merger agreement in Feb. 2021. They haven't set a merger closing date, but aim to complete the business combination between now and June. After the transaction closes, CCIV shareholders will own 16.1 percent of Lucid Motors, and PIPE investors will own 10.4 percent.
CCIV stock has bottomed out
In my view, we're done with the sell-off and CCIV stock might recover now. The stock gained 1.7 percent on May 7 and was up in premarket trading on May 10.
Article continues below advertisement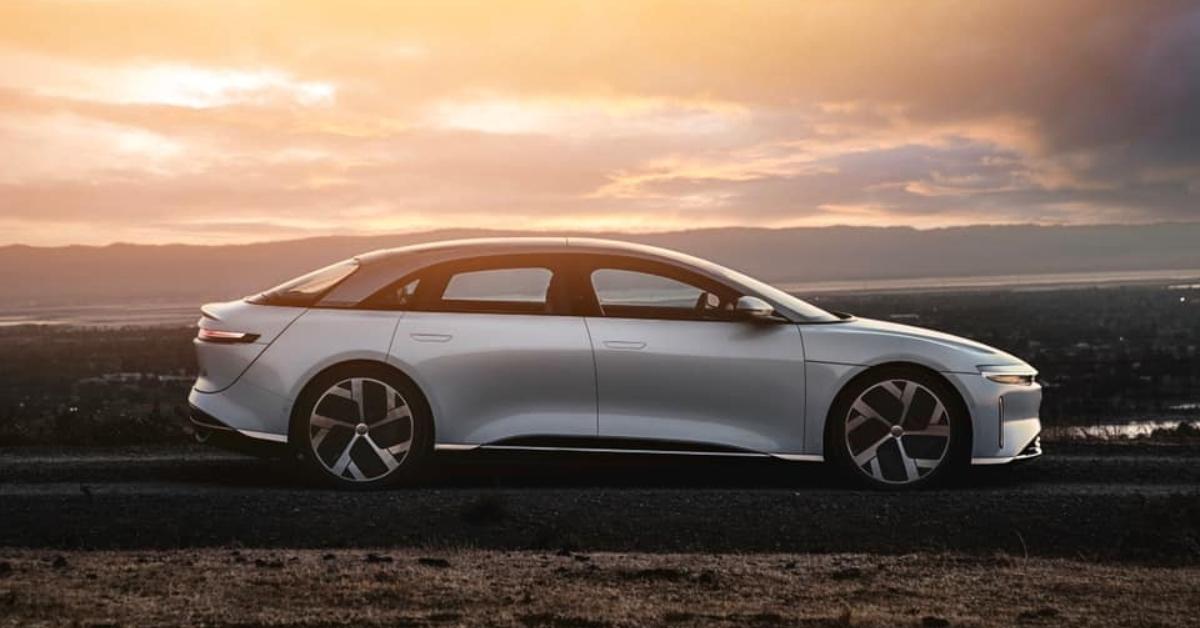 CCIV stock jumped sixfold from its IPO price of $10 per share on the mere rumor of its merger with Lucid. However, that excitement has worn off as investors shun speculative growth stocks with high valuations in favor of safer investments. After dropping about 70 percent from its peak, CCIV stock is steady at around $19 per share.
Article continues below advertisement
CCIV stock looks like a good buy below $20
The pullback in CCIV stock has provided buying opportunities for long-term bargain investors. CCIV has given Lucid Motors a pro forma implied equity value of $24 billion. Meanwhile, at CCIV's current stock price, Lucid Motors is valued at around $30.8 billion. Based on this market value and Lucid's forecast total revenue, its valuation multiples for 2021 and 2022 are 317.5x and 13.9x, respectively. The company's 2025 price-to-sales multiple of 2.2x looks very attractive.
Peers Xpeng Motors (XPEV) and NIO (NIO) have market capitalizations of $21.4 billion and $60.5 billion, respectively, and NTM (next-12-month) EV-to-sales multiples of 7.5x and 9.1x, respectively. Meanwhile, Tesla has a market capitalization of $647.4 billion and an NTM EV-to-sales multiple of 12.0x.
Article continues below advertisement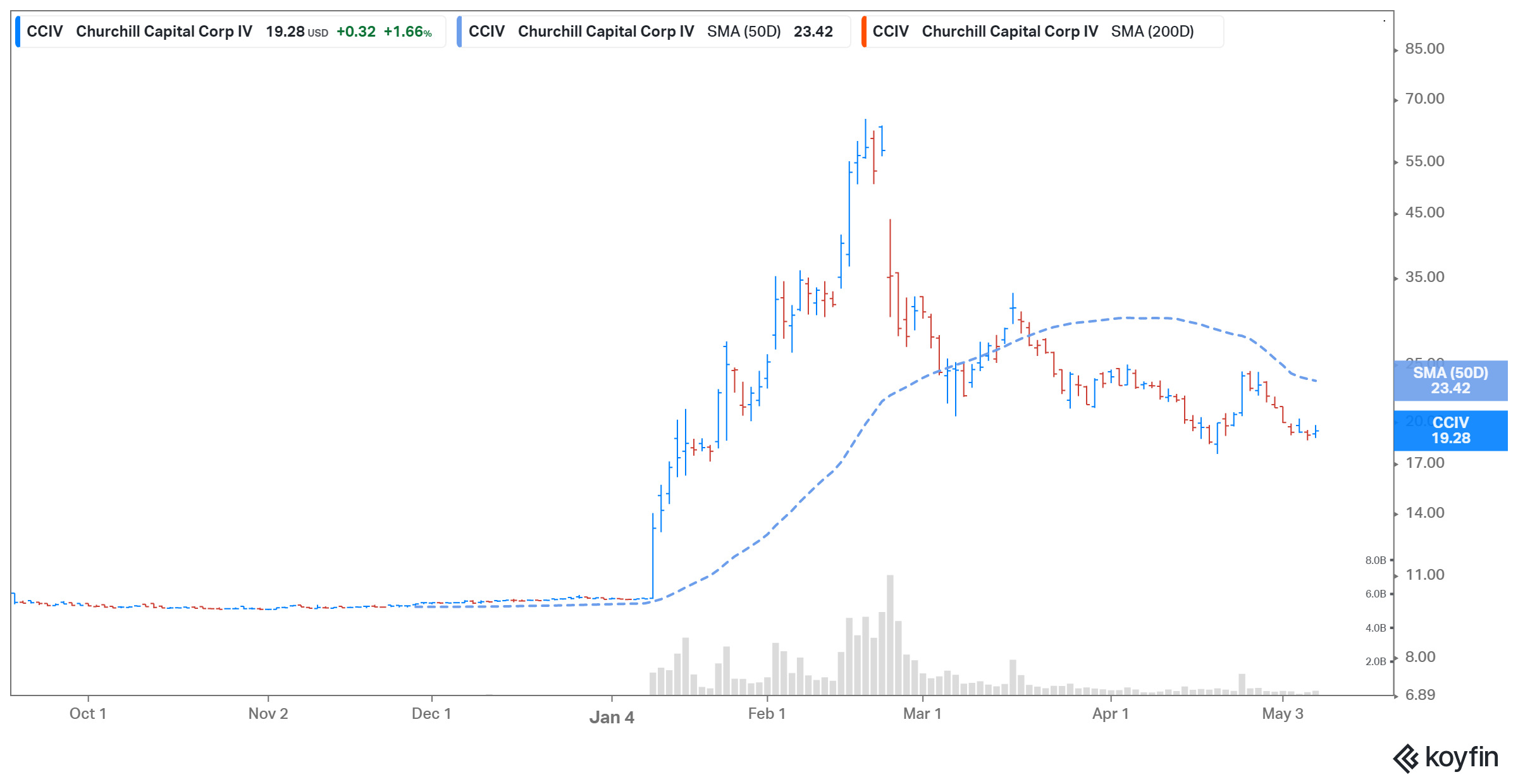 CCIV stock is expected to rise before the Lucid Motors merger date
CCIV stock has the potential to rebound, as the companies still have two months to complete their business combination. Lucid is set to receive $4.6 billion in cash to invest in growing its business. That amount includes $2.1 billion in CCIV's bank account and $2.5 billion raised from PIPE investors at $15 per share. At $19, public investors have an opportunity to invest alongside institutional investors, including BlackRock and Fidelity.
Article continues below advertisement
The PIPE investors have agreed to a lockup period until Sept. 1, 2021. Moreover, CCIV's sponsors have agreed to a lockup period of 18 months, which suggests confidence in the company's prospects.
In the second half of 2021, Lucid is expected to start delivering its Air model, which has has a decent battery and driving range specifications. Lucid plans to sell 577 units in 2021, and 135,347 units in 2025. The company can manufacture 365,000 EVs per year at full capacity.
Article continues below advertisement
Could Lucid Motors be a millionaire-maker stock like Tesla?
If Lucid Motors delivers on what it promises, it could be a million-maker stock like Tesla. However, Lucid still needs to scale production, secure its supply chain, and widen its retail footprint, among other things.
Article continues below advertisement
CCIV stock is a good buy now
CCIV stock looks like a great bet for long-term investors based on its attractive valuation and growth outlook. Investors who believe in Lucid's potential to speed up production and deliveries should buy shares now. The company forecasts revenue of $97 million in 2021, $2.2 billion in 2022, and $14 billion in 2025.
Lucid is also set to benefit from the Biden administration's EV policies. Over the next decade, EV technology and battery costs will improve, attracting even more eco-conscious consumers. EVs will soon entirely replace cars run on fuel.