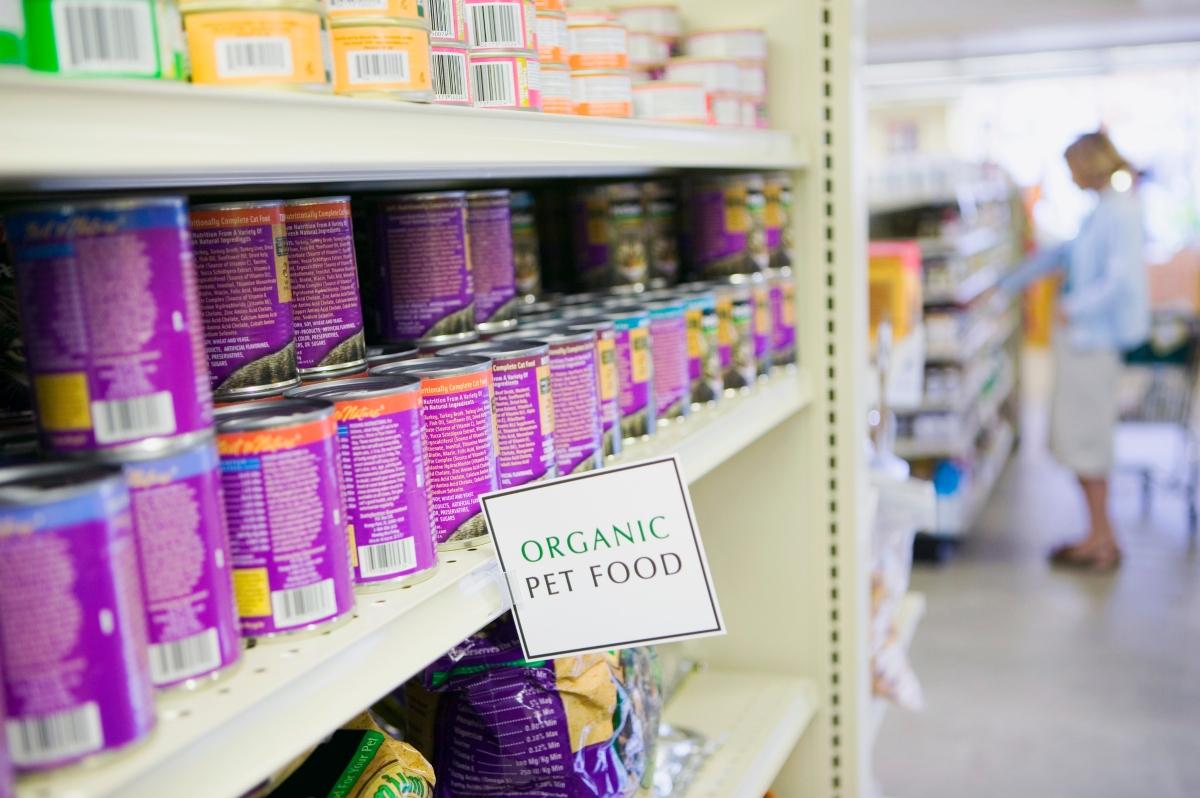 Canned Cat Food Shortage Impacts Pet Owners For Months
By Kathryn Underwood

Nov. 16 2021, Published 10:59 a.m. ET
Not only has it been difficult for consumers to get products like lumber and semiconductor chips, but pet owners have also been dealing with shortages of certain brands of pet foods in 2021. Issues with supply-chain delays have impacted a number of industries, even the distribution of canned cat food.
Article continues below advertisement
In spring 2021, reports of canned cat food shortages began to appear. The causes include pandemic-related disruptions such as the closure of plants that make the food and packaging materials, as well as increased demand due to the boom in pet ownership amid the COVID-19 pandemic.

Article continues below advertisement
Why is there a canned cat food shortage?
In April 2021, Supermarket News reported that the canned cat food shortage could be due to the growing pet population and worldwide supply-chain disruptions.
As reported by Reuters, OC&C Strategy Consultants partner Coye Nokes said, "The pet supply chain isn't that different from the food supply chain. That has obviously been really stressed by COVID—whether it's the ingredients, raw materials, processing or downtime at different facilities."
Article continues below advertisement
Reuters reports that about 12.6 million U.S. households got a new pet between March and Dec. 2020, according to APPA (American Pet Products Association). Not only have some cat foods and treats been in short supply for months, but prices have increased for some pet products.
APPA shared data showing that, in 2020, the pet industry market grew to $100 billion for the first time. Pet food was given as the main reason for this growth, with $42 billion in pet food sales in 2020. Plus, Nielsen data showed pet owners spent 46 percent more on online pet food purchases in 2020 versus 2019.
Article continues below advertisement
Shifting to greater e-commerce sales of pet food forced pet food manufacturers to adjust some of their production methods. Typical pandemic-related supply chain issues have also contributed to the canned cat food shortage. Strict COVID-19 protocols, worker shortages due to illness or quarantine rules, and raw material shortages are some of the key challenges in the supply chain.
Pet Food Institute president and CEO Dana Brooks said, "The availability of transportation and drivers, as well as weather incidents, can impact the movement of ingredients and finished products across the country."
Article continues below advertisement
Brands affected by the cat food shortage
APPA president Steve King said in April 2021 that he anticipated the pet food supply shortages and transportation issues could continue into early 2022. It appears that the canned cat food shortage isn't impacting the entire industry, but rather a few brands. Meanwhile, many pet owners have learned the hard way that their pet will tolerate only a specific brand or type of food.
The Eastsider, a newsletter covering certain Los Angeles areas, noted that Fancy Feast, Friskies, and Beyond have been in short supply at some retailers. These are all made by Purina. Pet Food Institute has urged pet owners to only buy the amount of food they need for their cat or dog to prevent unnecessary strains on supply levels.