'Avatar 2' Sets the Bar High in Many Ways, Including Its Record Budget
Fans of Avatar have been waiting more than a decade for a sequel to launch and now, the wait is nearly over. Avatar 2, officially titled Avatar: The Way of Water, releases in theaters on Dec. 16, 2022, and features many of the original characters from the first film including Zoe Saldaña, Sam Worthington, and Sigourney Weaver.
Article continues below advertisement
Article continues below advertisement
Avatar 2 will also feature new faces (and voices) including Kate Winslet, who will tell the story of the Sully family (yes, Jake and Neytiri have kids!) and the battles they face as they attempt to carry on with their lives on Pandora. While many are anxious to see how Jake and Neytiri's relationship has evolved, they also want to know how much Avatar 2 cost to make. Get the details on the Avatar 2 budget here.
How much did 'Avatar 2' cost to make?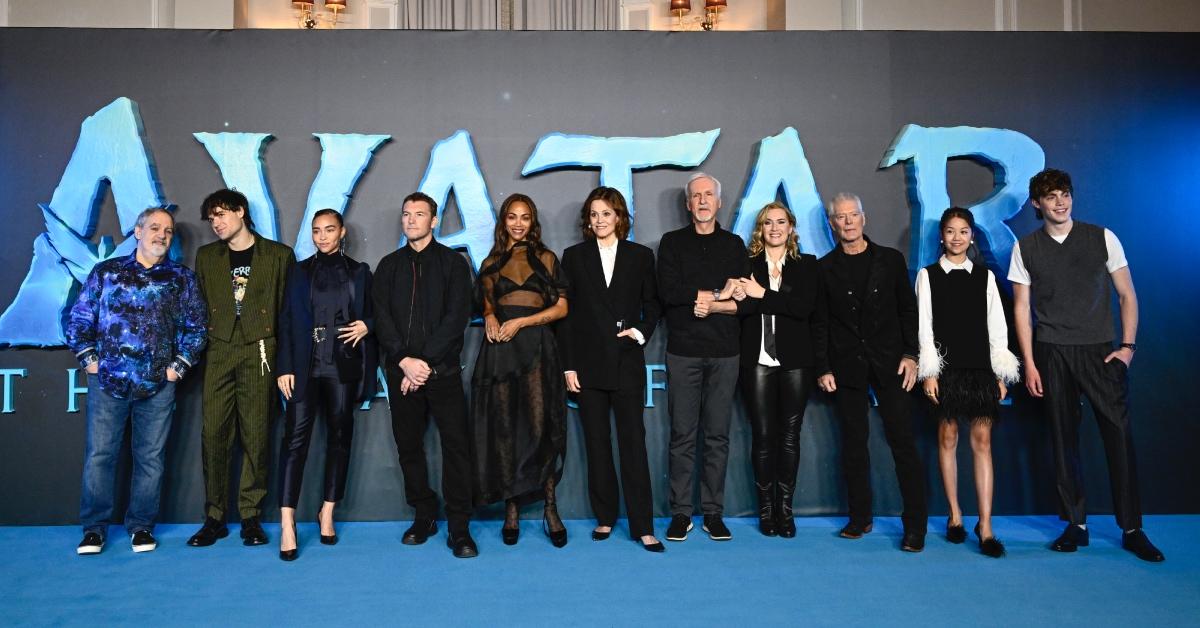 Directed by James Cameron and produced by Cameron and Jon Landau, Avatar: The Way of the Water is considered one of the costliest movies to make. While many thought Avengers: Age of Ultron and the Pirates of the Caribbean: On Stranger Tides were among the movies with the highest production budgets, the Avatar 2 budget may have exceeded those.
Article continues below advertisement
Avatar 2 was given a budget of between $350 million and $400 million, as per The Hollywood Reporter, which is much higher than the original film's budget of $237 million. Although it was quite expensive to make, Avatar (2009) took in over $2 billion at the box office. With a budget so high, Cameron and others involved in the movie can only hope that it musters enough moviegoers to produce a profit.
But only time will tell. In an interview with Total Film, Cameron admitted, "We're in a different world now than we were when I wrote this stuff." The producer added, "It's the one-two punch — the pandemic and streaming. Or, conversely, maybe we'll remind people what going to the theatre is all about. This film definitely does that. The question is: how many people give a s**t now?"
Article continues below advertisement
Article continues below advertisement
Why did it take so long to produce 'Avatar 2'?
Avatar 2, the sequel to Avatar, reportedly took over a decade to release due to some setbacks with scripts and character designs. Some sources even suggested it took Cameron additional time due to the lack of technology needed to film the movie underwater.
Article continues below advertisement
Although it may seem like it took Cameron much longer than necessary to film Avatar 2, production didn't actually start until 2017, meaning it has taken the producer and his team five years to create it.
Article continues below advertisement
Article continues below advertisement
How long is 'Avatar 2'?
If you plan to go and see Avatar 2 in theaters, be sure you go prepared. Avatar 2 has a running time of three hours and 12 minutes, making it 31 minutes longer than Avatar. Needless to say, don't forget to grab some snacks ahead of time.
James Cameron Hopes to Produce Five Films in the 'Avatar' Series
Although Avatar 3 is set to release in 2024, Cameron says he'd like to add two additional movies to the series. Could it really happen?
In an interview with Total Film, Cameron admitted, "These are hideously expensive movies. It was a sketchy business case before the pandemic to make a movie that cost this much. At this point, we just have to play it out to see what happens. But what I know right now is: we're delivering three hours of a pretty much insane experience."
With that said, it appears the producer will use Avatar 2's success to base his decision on whether he should expand the sequel.