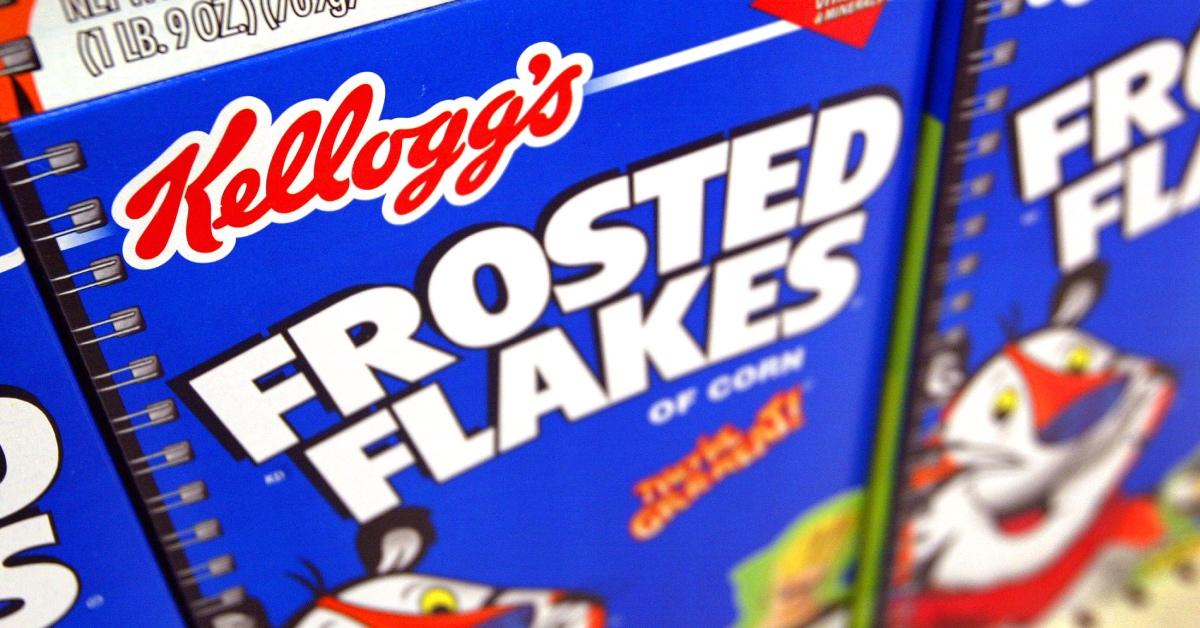 Kellogg Is Splitting Into Two Public Companies — Check Out the New Names
Household cereal and snack brand Kellogg's announced on March 15, 2023, that it will be splitting into two public companies. It also revealed the new names of both entities. If you're a Kellogg fan who is questioning the division and how it will impact the other well-established brands it owns, we've got some answers.
Article continues below advertisement
Article continues below advertisement
Kellogg's has been around since 1906, though it started under the name Battle Creek Toasted Corn Flake Company. While most people associate the name with cereals like Apple Jacks, Froot Loops, and Frosted Flakes, Kellogg's actually owns several other brands and cereals, some of which are likely sitting in your pantry.
Read on to learn more about the Kellogg Company spin-off and how it will impact consumers' shopping experience.
What is Kellogg's new name?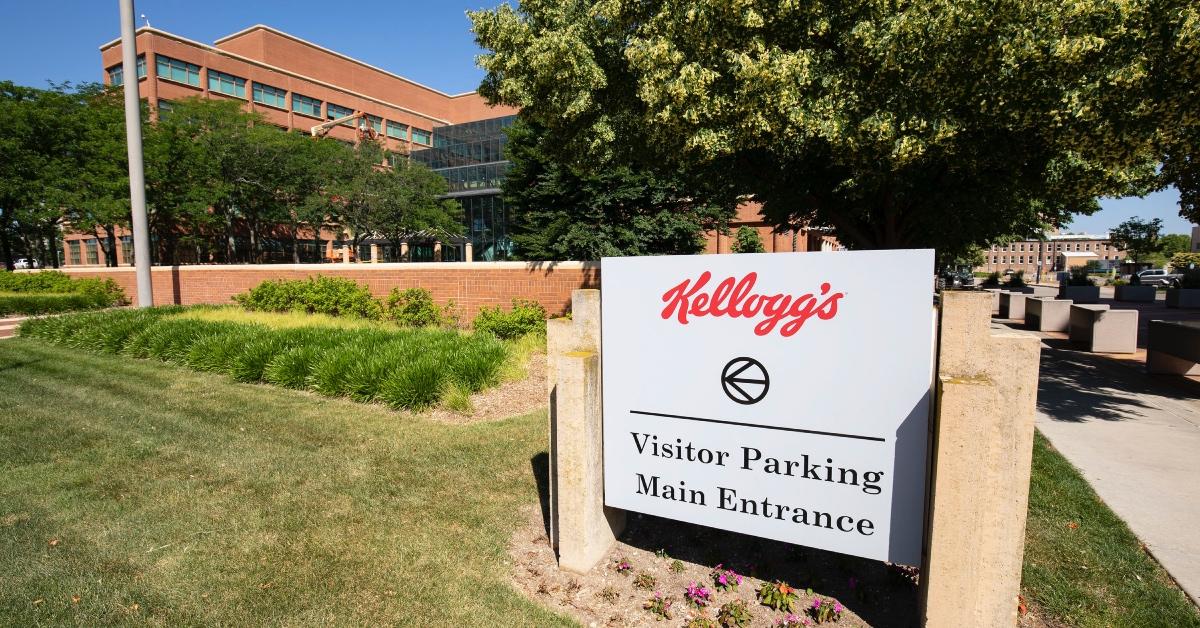 Kellogg's announced back in June 2022, that it would be spinning off its U.S., Canadian, and Caribbean cereal and plant-based business into three separate companies, though those plans appear to have fallen through.
Instead, the multinational food manufacturing company has decided to spin off into two companies, both of which will be publicly traded, according to a company press release.
Article continues below advertisement
After collecting input from nearly 1,000 employees, Kellogg's settled on these two names for its companies — WK Kellogg Co. and Kellenova. WK Kellogg Co will represent the North American cereal business in the U.S., Canada, and the Caribbean. This part of the company will oversee cereal brands you've grown to love like Mini-Wheats, Raisin Bran, Corn Flakes, Frosted Flakes, and Fruit Loops, among others.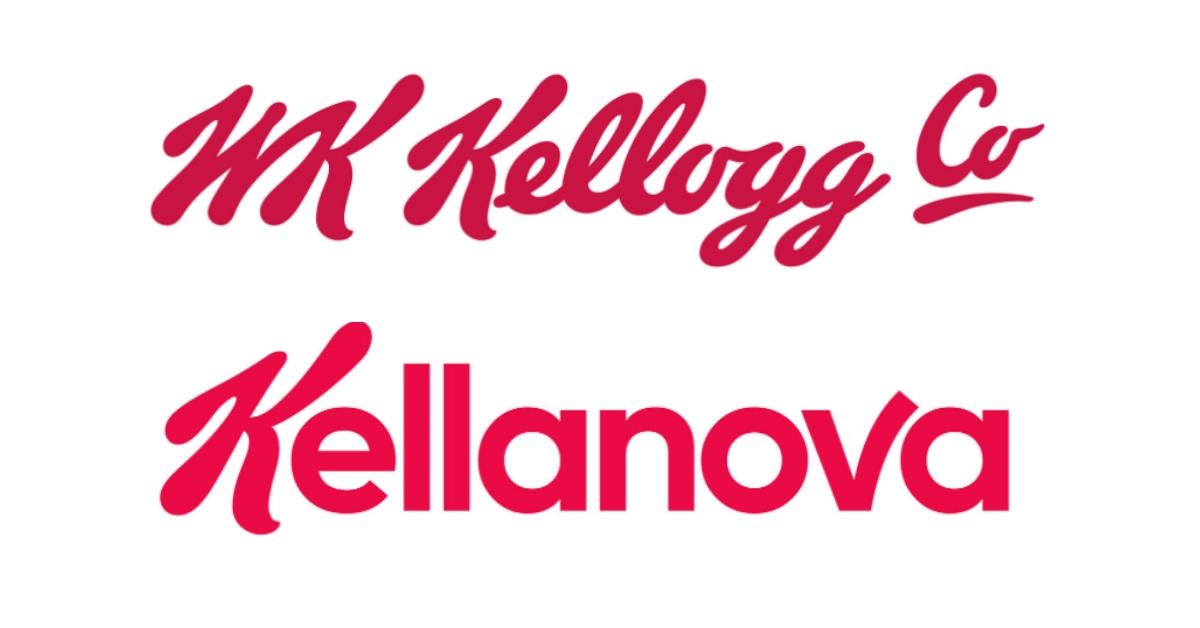 Article continues below advertisement
Article continues below advertisement
WK Kellogg Co carries on the legacy of the company's founder, W.K. Kellogg. It also marks "the start of a new, unwritten chapter," according to CEO designate Gary Pilnick, as the company decided to drop the periods.
Kellanova, on the other hand, will be comprised of Kellogg's global snacking sector, international cereal and noodles, plant-based foods, as well as the North American frozen breakfast business.
Brands like Pringles, Cheez-It, Pop-Tarts, Nutri-Grain, Eggo, MorningStar, and Kellogg's Rice Krispies will be included in Kellanova's portfolio. Steve Cahillane, Kellogg Company chairman and CEO, says the name Kellanova "signals the company's ambition for the future, building on the strong brand equity and legacy [it has] built over the past 117 years."
Article continues below advertisement
Article continues below advertisement
Why is Kellogg's splitting up?
According to Cahillane, the spin-off, which is expected to be completed by the end of 2023, will better position the businesses "to focus on their distinct strategic priorities, execute with increased agility and operational flexibility, realize improved outlooks for profitable growth, and shape distinctive corporate cultures, each rooted in Kellogg Company's strong values."
Article continues below advertisement
As previously mentioned, both companies will be public. Kellanova will trade on the NYSE under the ticker symbol "K" while information for WK Kellogg will be announced at a later date.
Will the Kellogg spin-off impact product packaging?
Although Kellogg is splitting into two companies with two new names, consumers shouldn't worry about not being able to identify Kellogg's products. The company stated that "Kellogg's" will continue to be printed on product packaging just as it has appeared in the past.
Article continues below advertisement
Article continues below advertisement
What brands does Kellogg's own?
Some of the other brands Kellogg's owns aside from those mentioned above include:
Mueslix
Pure Organic
Kashi
Insta Bowls
Incogmeato
Carr's
Club
Bear Naked
Austin
Town House
Kellogg's also owns cereal brands Special K, Smorz, Smart Start, Krave, and Honey Smacks.