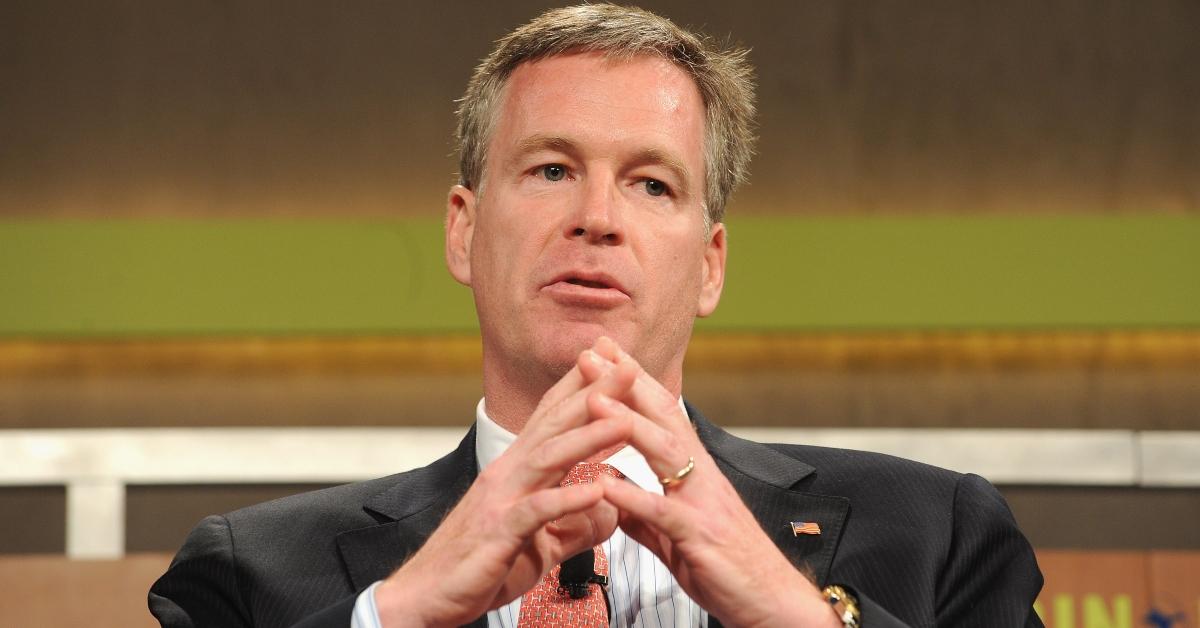 Kellogg CEO Steve Cahillane's Salary and Compensation Tops $11 Million
Kellogg CEO Steve Cahillane earns an annual salary and bonuses that are 279 times that of the median pay of Kellogg employees, according to Salary.com data.
Article continues below advertisement
For 2020, Cahillane made over $11.6 million in total compensation as Kellogg's CEO. About $1.3 million of that was his salary, while over $3.3 million was in bonuses, $1.8 million in stock options, and $4.8 million in stock.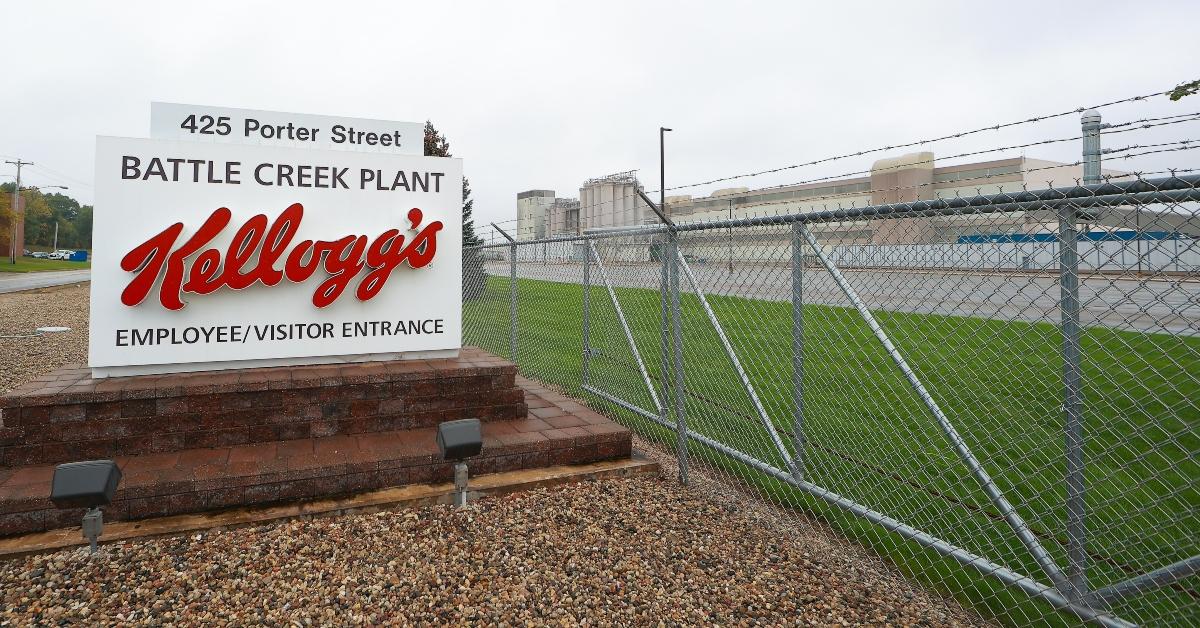 Article continues below advertisement
What is Steve Cahillane's net worth?
Cahillane has been president and CEO at Kellogg's since October 2017. His net worth was estimated to be at least $19.5 million in 2020, according to Wallmine.com.
Steve Cahillane
Kellogg Company CEO/President/Chairman
Article continues below advertisement
Before joining Kellogg Company, Cahillane spent three years as the CEO and president of Google parent company Alphabet and its subsidiary, The Nature's Bounty Co. He also spent about seven years working in executive positions at Coca-Cola Company.
Cahillane is a Harvard graduate who received his undergraduate degree from Northwestern University. He started his career as a sales representative for Ernest and Julio Gallo wines and eventually opened his own company, State Street Brewing Company, in Chicago.
Article continues below advertisement
The median employee pay at Kellogg is under $50,000.
Cahillane's salary is quite a stretch from the median Kellogg employee paycheck, which is $41,815, Salary.com data shows.
About 1,400 Kellogg's employees at four U.S. locations have been on strike since Oct. 5 when contract negotiations broke down between company officials and the BCTGM (Bakery, Confectionery, Tobacco Workers and Grain Millers) International Union representing employees.
Article continues below advertisement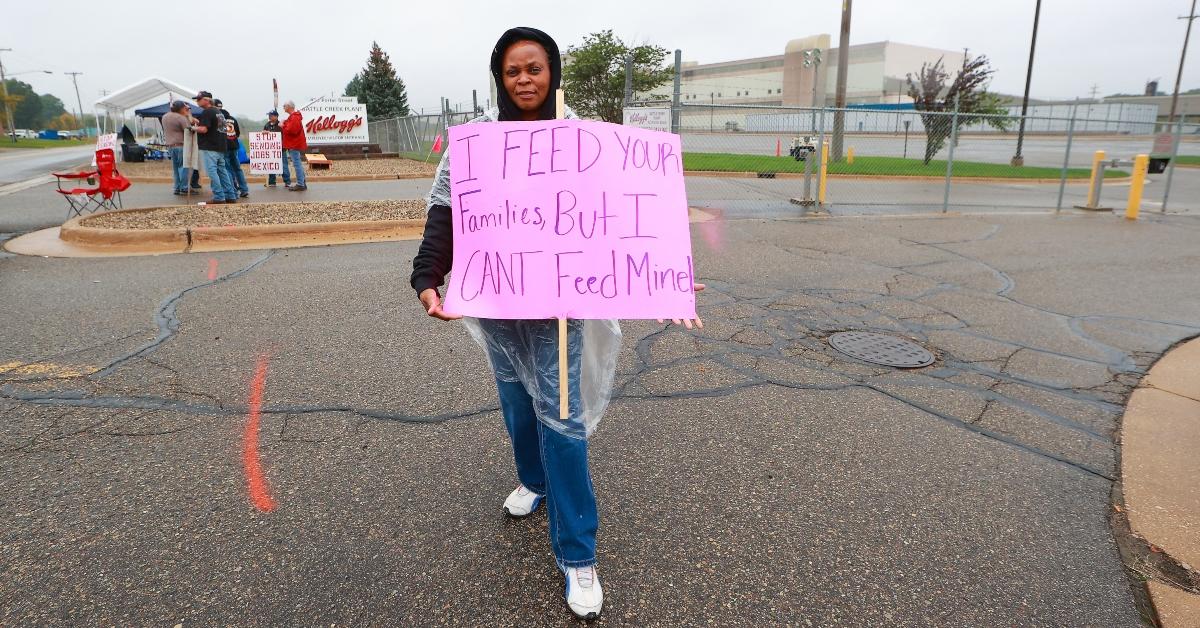 Kellogg's employees are striking for better wages and benefits.
Workers' strike demands include living wages and good benefits. Kellogg's officials reject the claim that employees don't make a living wage. The average earnings in 2020 for most hourly cereal employees was $120,000, with more than a third of employees making between $120,000 and $200,000, Kellogg officials stated in an Oct.12 presentation.
Article continues below advertisement
On Dec. 7, the company announced that it would replace striking workers after their union rejected the latest tentative five-year contract.
"While certainly not the result we had hoped for, we must take the necessary steps to ensure business continuity," said Chris Hood, the president of Kellogg North America.
Article continues below advertisement
Steve Cahillane says that Kellogg treats employees fairly.
In an earnings call for the third quarter of 2021 on Nov. 4, Cahillane addressed the strike and said the company has executed contingency plans to "sustain as much supply as possible in the face of open positions and work stoppages."
Article continues below advertisement
He said the company has always treated employees with respect and fairness, and that includes providing industry-leading compensation and benefits.
"The offer that we have in front of the union right now is increased compensation on top of that already industry-leading compensation and benefits, and we're not asking to take anything away," Cahillane said on the earnings call.
"We want them back to work. I think they want to be back to work. But because these negotiations are ongoing, we can't go into much more detail than that, but I think -- we're hoping that we'll come to a reasonable conclusion. And that's what we're working towards," Cahillane said.