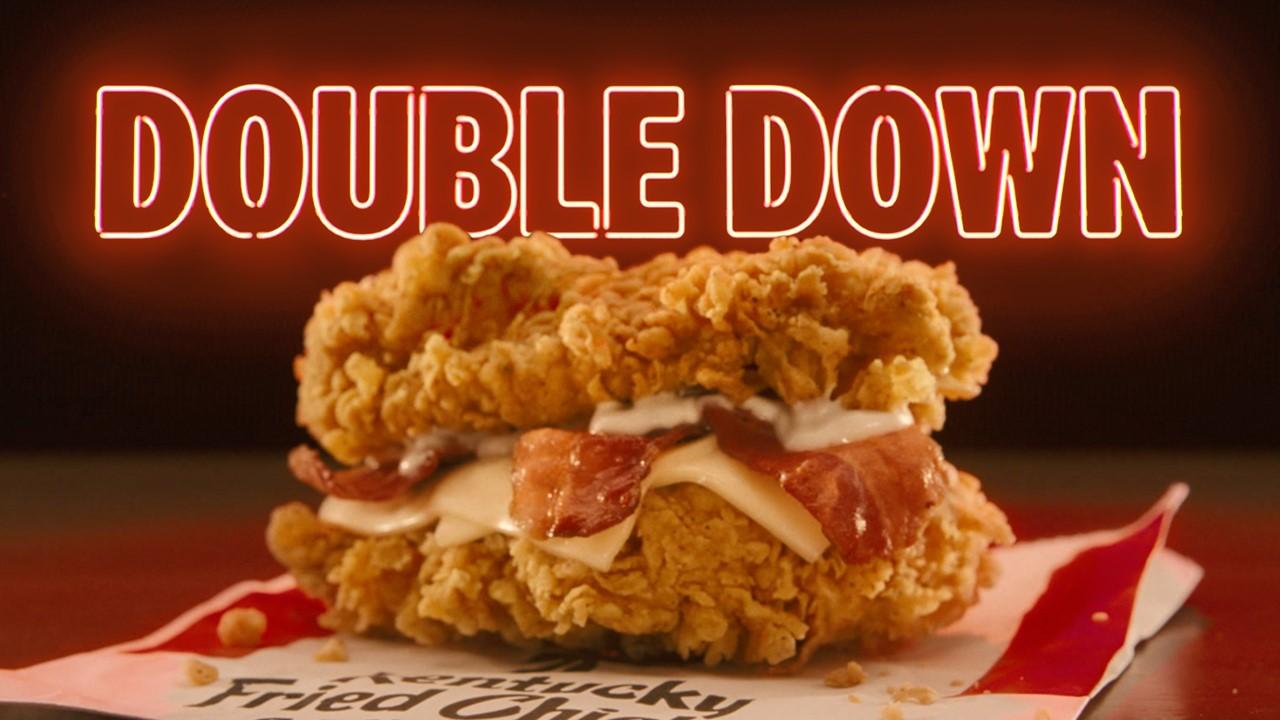 The Return of the Iconic 'Double Down' — KFC Brings Back Chicken Sandwich
Kentucky Fried Chicken's (or KFC) slogan "Finger Lickin' Good" returned in 2021. Now, an iconic menu item is also set for a comeback as KFC brings back a once popular chicken sandwich.
Article continues below advertisement
Article continues below advertisement
Allow us to reintroduce you to a beloved fan favorite, the Double Down bun-less fried chicken sandwich. This crispy, crunchy entrée is back after almost a 10-year hiatus, but don't get too excited because it will only be available for a limited time.
KFC announced the return of the Double Down chicken sandwich.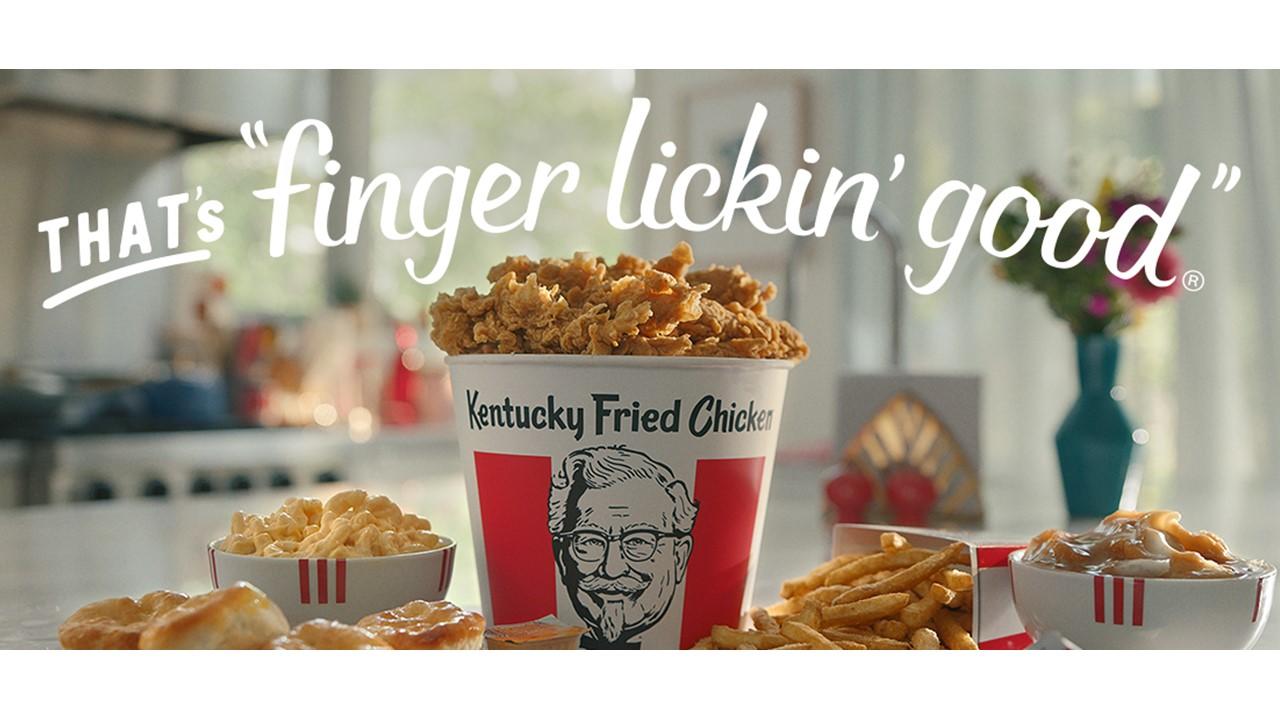 News spread like a flash in the pan on March 1, 2023, when the iconic fried chicken chain announced the sandwich's long-awaited return. After answering the prayers of those on Twitter and a change.org petition, KFC responded with a return of this hotly contested and much requested menu item.
The Double Down chicken sandwich is slated for a re-hatching on March 6, 2023, and will only be available at KFC restaurants across the country for four weeks.
Article continues below advertisement
Why was the Double Down chicken sandwich discontinued?
The original chicken "sandwich" was cooked up in 2010 and since it was announced on April 1 of that year, many questioned whether it was an April Fool's joke. As one of the first foods designed for internet consumption, it quickly went viral with people all over the world sharing their opinions on this "amazing" or "gross" sandwich.
But after selling over 10 million sandwiches, this limited-edition item was removed from the menu. KFC brought it back again in 2014 as another limited-edition menu item, but it was another short-lived reentry back into the U.S. market. The Double Down can be found as a seasonal menu item in countries like Italy, New Zealand, and Canada, but this is the first time it will be available in the U.S. since 2014.
Article continues below advertisement
Article continues below advertisement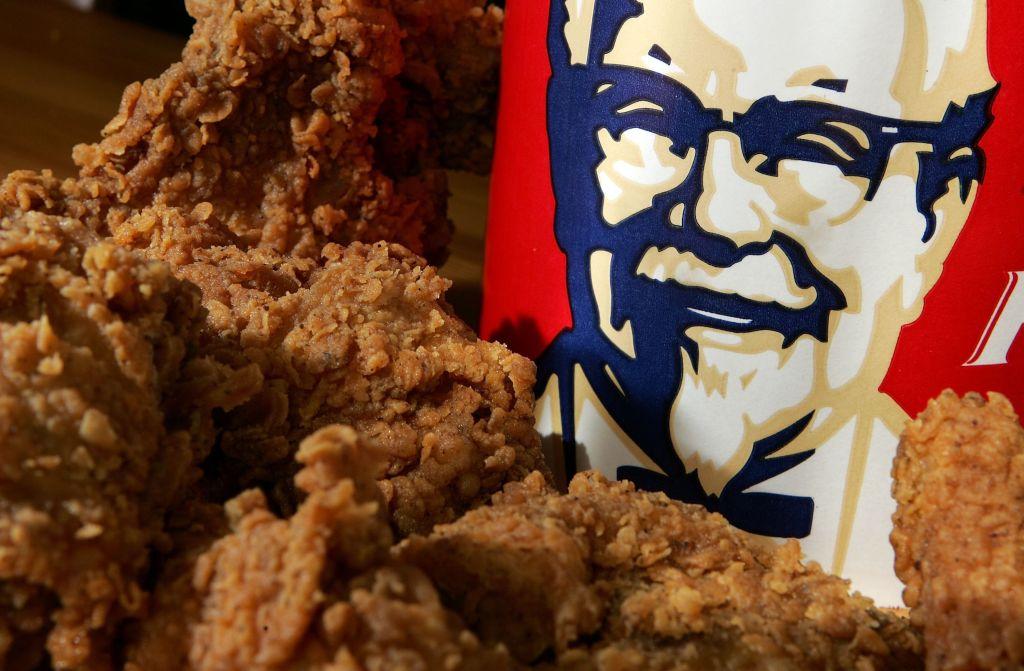 What makes the KFC Double Down chicken sandwich special?
"The Double Down is one of the most buzzworthy fast food menu items ever," said KFC U.S. chief marketing officer Nick Chavez in a press release. "After nearly a decade of people begging for its return, we're embracing the chaos, bringing back our most iconic sandwich ever for just four weeks."
Article continues below advertisement
While this bun-less, meaty sandwich doesn't exactly fit into the Keto diet, meat lovers gobbled it down in 2010 with over 10 million sandwiches sold.
The latest version will have two of KFC's extra crispy white-meat chicken filets — 20 percent larger than 2010 — two slices of cheese, hickory-smoked bacon, and a choice of the Colonel's peppery mayo or spicy sauce.
Article continues below advertisement
For those who would rather indulge in an actual sandwich, KFC is introducing a new chicken sandwich with bacon, cheese, an extra crispy filet, two pieces of bacon, the Colonel's real mayo and pickles on a brioche bun.
Is the Double Down at KFC healthy?
While KFC hasn't disclosed pricing or nutrition details on this limited-time offer, the original Double Down reportedly weighed in at 540 calories, 15 carbs, 10 grams of saturated fat, and 1,380 milligrams of salt.