Could NIO Be on Warren Buffett's Radar after Recent Stock Fall?
Chinese electric carmaker NIO (NIO) continued to burn cash in the fourth quarter.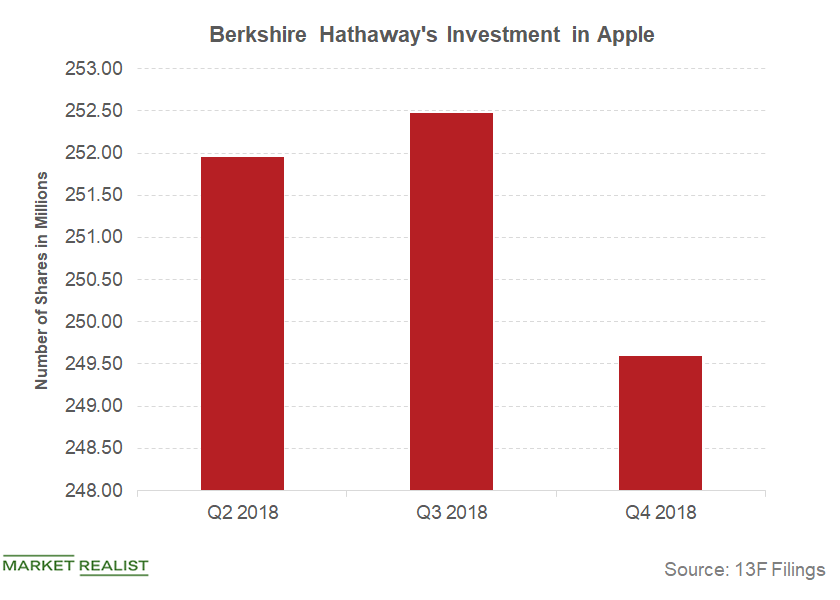 NIO in Q4 2018
Chinese electric carmaker NIO (NIO) continued to burn cash in the fourth quarter. However, it reported solid positive growth in its revenues and its gross margin also turned slightly positive. The Chinese New Year holidays are one of the factors that will affect NIO's first quarter of 2019 revenues. Nonetheless, its long-term growth prospects still look good due to the strong demand for electric cars in China.
Article continues below advertisement
Article continues below advertisement
Could NIO be on Warren Buffett's radar?
Warren Buffett's love for Chinese businesses and the Chinese economy is well known. In early 2018, Buffett, during an interview with Yahoo Finance, praised China's economic growth. He said, "What they've done in the last 50 or 60 years is a total economic miracle. I never would've thought it could've happened."
According to data compiled by Bloomberg, Buffett-owned Berkshire Hathaway (BRK-B) invested about $232 million in the Chinese (MCHI) carmaker BYD's stock. Interestingly, his investment firm's $232 million investment in BYD turned into about $1.6 billion in a decade. In his recent interaction with CNBC, Buffett said that he continues "to hope for an elephant-sized acquisition."
Why a Chinese company?
At a time when most US stocks (SPY) are trading at a very high valuation, he might look for opportunities in China, especially in an industry where he has already seen big success with his BYD investment. A weakness in NIO stock after its fourth-quarter results could make it look cheap, considering its huge future growth potential. This could be another reason why investors including Buffett might find NIO attractive. The large Chinese tech companies including Baidu (BIDU) and Tencent Holdings (TCEHY) already have invested in NIO.
At the end of the December 2018 quarter, Apple (AAPL) was Berkshire Hathaway's largest single holding by stake value. Apart from tech giant Apple, Buffett's firm has also invested heavily in the banking sector lately with stakes in American Express (AXP), Bank of America (BAC), Goldman Sachs (GS), and J.P. Morgan Chase (JPM).
As of March 6, NIO has gone up by 25.7% year-to-date as compared to 34.4%, 15.6%, and 12.2% gains seen in Alibaba (BABA), General Motors (GM), and Ford (F), respectively. In contrast, Tesla (TSLA) has lost 17.0% in 2019 so far. Next, let's take a look at NIO's valuation.