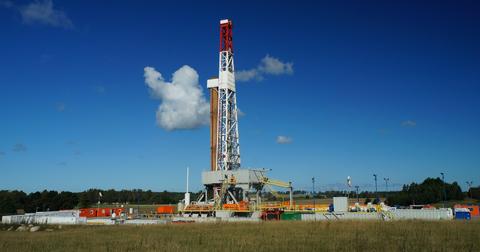 What Were Helix Energy Solutions Group's Returns on May 10?
By Alex Chamberlin

Updated
Helix Energy's one-year returns compared to industry
Article continues below advertisement
Crude oil price and rigs
On May 10, 2018, the West Texas Intermediate (or WTI) crude oil price was ~49% higher than a year ago. Led by crude oil price's strength, the rig count rose 18% in the US in the past one year until the week ending May 4, 2018. For the latest on energy prices, read Market Realist's Are Oil-Weighted Stocks Inversely Related to Oil Prices?
Some recent factors that affected HLX's returns
On April 23, Helix Energy Solutions Group released its 1Q18 financial results. HLX's revenues increased 57% in 1Q18 over 1Q17. Higher revenues in HLX's Well Intervention and Robotics segments following the start of well intervention operations in Brazil and higher revenues in the Gulf of Mexico resulted in HLX's revenue rise in 1Q18.
HLX reported a $2.6 million net loss in 1Q18, which was less than the $16.4 million net loss in 1Q17. The 1Q18 reported net earnings improvement came from stronger well intervention operations in the Gulf of Mexico and Brazil, offset in part by the gross loss in the North Sea.
HLX's cash from operating activities (or CFO) increased 42% in 1Q18 over the previous year. Led by the rise in revenues, CFO improved in 1Q18. HLX's free cash flow also improved to $19.8 million in 1Q18 compared to -$19.1 million in 1Q17
Series highlights
In this series, we'll look at Helix Energy Solutions Group's implied volatility, its correlation with crude oil, and Wall Street's recommendations. We'll discuss Helix Energy Solutions Group's stock price forecast next.